How to Find Rich Guys on Tinder: Beginner Guide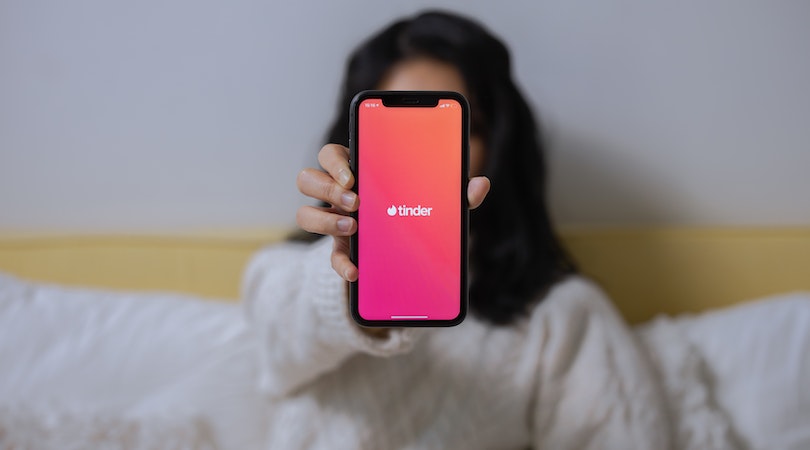 In today's article, we will be guiding you on how you can find rich guys on Tinder anywhere you are in the world. We will explain what Tinder is, and tell you what it entails to attract rich men and possibly settle down with them if you are looking at marrying them in the near future.
Tinder is one of the best dating apps currently. It does not matter who you are and your pocket size you can meet and connect with rich guys or ladies easily. All you need is to position yourself well to look attractive and remain attractive and follow these tips below.
What is Tinder?
Released on 12 September 2012 by four geniuses, the Tinder app is an online dating and geo-social networking application. Users on Tinder "swipe right" to like and "swipe left" to dislike. Hook-up on Tinder is free. There are singles, widows, and divorcees that have gotten dates on Tinder.
How to Find Rich Guys on Tinder
Here are the necessary steps you need to take to find rich men on Tinder today.
1. Sign up on Tinder App
The first step to start meeting guys on Tinder is to sign up on Tinder. To do this successfully, you need to download the Tinder app. This could be from the Google play store or the iOS Store depending on the kind of phone you are using. After downloading, you need to install the app and launch it.
This is when you will see the page telling you to sign up or log in. Simply click Create an account. Next is to sign up with your phone number and verify. Depending on the situation you can be asked to enter your email and then verify by logging in on your email inbox to click the verification link.
It is important you connect your Tinder account to your Facebook or Google account. This is to make sure you can log in easily to your Tinder account. After all this, you can move on to set up your profile on the platform.
2. Upload your Profile Pic
The pictures you upload on Tinder always go a long way. Your display picture especially determines whether your profile will be swiped to the left or right. To make sure you get it right you can hire a professional photographer to make some attractive display pics. But if you do not have the budget for it you can skip it.
A make-up artist will also come in handy in this scenario. However, it comes at a cost. After snapping a clear profile pic, you need to upload this pic to Tinder.
3. Create an Attractive Bio
Beautiful pictures do not only matter when it comes to creating an attractive bio page on Tinder. You also need to add sentences explaining your likes and dislikes so that users can know you. To create an attractive bio on Tinder here are a few things you need to do.
You need to explain who you are and what you do. This should not be more than 2 or 3 sentences. After this, you will need to use keywords that will target rich and influential people. Examples of these words are rich, wealthy, influential, and so on. You can also use some of these words as hashtags.
After this, I strongly recommend that you share your other social media handles. This is to show that you are social outside Tinder. Lastly, you need to show your personality. You can do this by adding your favorite color, fonts, hashtags, and more. When all these come together they make you stand out from other profiles.
4. Go to Rich Folks Gather
There is tinder and there's tinder select. Tinder Select is actually the platform for the rich. This platform cannot be accessed easily. You need to be invited either by a rich friend or by Tinder themselves. This is why you should consider going to events or clubs where the rich gather.
Getting to these places is not difficult as long as you dress to look rich. Attend the parties and nightclubs regularly and meet these rich folks. Do not just spend the night with them creating a good conversation. Ask that they follow you on social media and you will follow them back.
Tell them about Tinder and how long you have been using the app. Talk about the advantages and disadvantages. And from that discuss with them telling them that you will appreciate it if they can invite you to Tinder Select. This technique is one of the unique ways many women use to get into tinder select.
5. Get into Tinder Select
After numerous conversations, you might finally see someone rich that will have the courage to invite you to tinder select. As I explained earlier, Tinder Select is for celebrities, supermodels, millionaires, and other influential people. The invite to Tinder Select usually comes in a message.
You will need to click the link in this message to log in. After doing this, you can then start going through profiles swiping left or right. To read related articles on how to meet rich guys, you can read how to meet rich guys on Facebook and how to meet rich guys on Instagram.
Conclusion
The main purpose of meeting rich guys is to date, possibly get into a relationship, and get married. This is what you should aim for as regards meeting rich guys on Tinder. Another benefit of meeting rich guys on Tinder is to connect. When you know influential people, you will have access to places you would not normally have access to and meet more rich people.
Did I answer everything you need to know about meeting guys on Tinder? You can drop your answers in the comment section below.
Recommended: