How to Make Money Selling Ebooks in Nigeria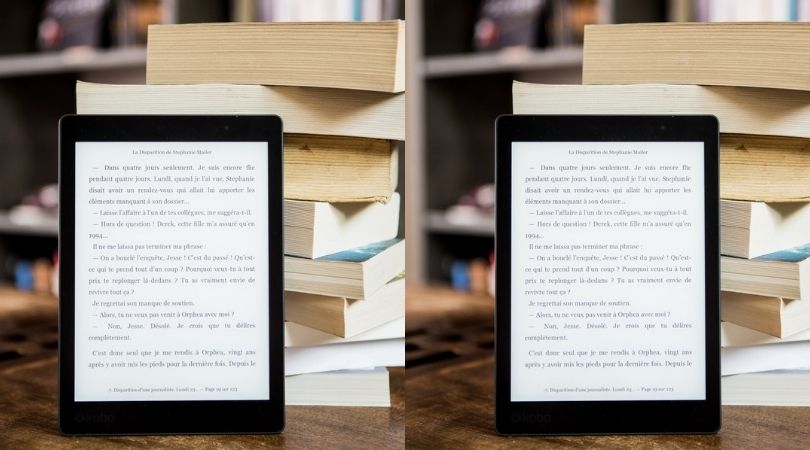 How do you sell ebooks online in Nigeria? This was the question I was asking my friend Seyi who seemed to have done this successfully among the little friends I have and he smiled. Do you want to learn? Because if you want to learn how to and you want me to teach you everything I know in this, you will need to pay. I smiled. He said, "Yes bro". "This kind of knowledge is not free". And I agree with him.
Topics like these are not free which is why we don't see many articles about these topics in Nigeria. I wrote my first book when I was 21 years old and I think I have shared this a thousand times on the blog but what I did not share is the struggles I had in writing the book. First of all, at that time, there was no article that could guide me on how to write and publish a book in Nigeria.
So I just had to write based on the little knowledge I had. Things have changed now and after finally finishing the book, with the little advancement in Nigeria, I changed my mind from going into print production (hard copies) to making the book into an ebook (electronic books). And to do this successfully, Seyi advised me thoroughly.
It is all these secrets he shared with me I am about to reveal to you now. So big ups to Seyi on this! Welcome to the blog if this is your first time here and if you're been a follower of our blog for quite some time, thank you! Love you guys. Thanks for seeing this blog as your go-to blog for making money and success secrets in Nigeria. You see just like in the parts of the world ebooks have come to stay.
I shared this in my previous article 'Untapped Business Ideas in Nigeria'. If you have not checked it out you really need to. In the article, I talked about how sales of ebooks in Nigeria will create the next set of young millionaires in years to come – if everything is right.
Is Ebooks Business Profitable?
Selling ebooks in Nigeria is profitable if you write on topics Nigerians really want to read. Many Nigerians are looking for solutions to their life problems, especially solutions to the poverty around them. So if you write ebooks surrounding this topic you will not only be helping Nigerians out of poverty by giving them solutions, you'll also be making your money easily alongside and smiling to the bank.
Everyone in Nigeria wants to know businesses that can make them rich forget about the mumbo jumbo you might have been told before. They also want to know how to maximize their money. Even those who consider themselves rich want to scale up the ladder so there's nobody in Nigeria who doesn't want books on money, especially ebooks.
Another reason why the selling of ebooks is lucrative in Nigeria according to Seyi is that it is cheaper to make and it is cheaper to promote and still yields massive profits. For example, Seyi said he wrote the ebook he's currently selling. He edited it himself and designed it himself. He said he had to do all this himself to cut the cost of production and he is making his money now unlike print books that take time and money before they can be published and promoted.
Imagine you spending almost zero naira writing an ebook and making up to N220k profit within a year. It's absolutely insane. This was how Seyi wowed and motivated me when I pulled his legs to tell me the exact amount he made. I just hope he is reading this right now. So, it's a big yes ebooks business in Nigeria is lucrative if you ask me.
How to Make Money Selling Ebooks in Nigeria
Here are steps to sell ebooks and make money in Nigeria.
1. Do your Market Survey
According to Seyi, the success of your ebook depends totally on its topic – what you're writing about. There are topics Americans chase anytime any day if you write an ebook on them in America but if you write these topics in Nigeria you might not see people buy them and if you see buy, it might just be the minute of the robust population.
Examples of the topics that will not sell in Nigeria are:
1. How to lose weight
2. How to make clothes and dresses
3. How to be more confident and so on
All these kinds of topics wouldn't sell in Nigeria so you have to be very sensitive in the topic you write on. According to Seyi, topics that sell the most in Nigeria are topics that talk about how to's in businesses.
Topics like:
1. How to grow your small-scale business into a large-scale business in Nigeria (Easy Steps).
2. How to start a big business in Nigeria without money
And other topics of business like:
1. Ultimate Guide to successful snail farming in Nigeria
2. Cassava flour production business in Nigeria
The most common problem in Nigeria is poverty. All Nigerians want books on how to leave its menace and I can not agree with them less. But aside from all the ones I have just mentioned, you still need to make findings on your own particular topic you want to write on.
If you have chosen a topic, you need to make findings on the topic you have chosen whether it is marketable or not. Read our guide on how to conduct market research for new and old businesses.
2. Start Writing your Ebook
After choosing a good topic to write on, you need to begin your second findings. This is to make sure your ebook is not just a random ebook it is fully packed with knowledge. Don't just write on the topic because you feel you know it all. That's a selfish attitude. It's not just about what you know. Make sure the ebook is filled with massive information – information that can be rarely found in other books similar to your topic or niche.
A. Write your Book Outline
It is very important for you to gather your book outline or should I say write out your book outline. Writing a book is just like writing an article for blogs. After deciding on the topic you want to write about, you need to pen down your outline. Doing this gives you a guide on what you must talk about. Writing an outline for your book is like laying the foundation of a building. It helps your book to be rich with information that will benefit the reader in every way.
B. Make Short Notes on your Outline
After gathering your outline, the next step is to start writing your book starting from chapter one to any chapter to want to end. In writing, give illustrations, real-life scenarios, your experience, and other people's experience as regards the topic, and so on. This helps in making your readers find the book enjoyable and relatable.
3. Hire a Professional Editor
After finishing the typing of your ebook which is also regarded as the first drafting, the next step is to do your second drafting which is going through the book again to make sure you did not leave any stone unturned (leave any part out). This is to make sure that all you want to be in the book is really in the book. Then you move to third drafting which is editing your ebook.
You can edit your ebook yourself or you can hire an editor. I strongly advise you to hire an editor especially if this is your first book. You doing this is to make sure everything is perfect. When you hire a good editor he will give you money's worth by making your book easy to understand which is the most important thing here. And also check and correct spelling errors.
The fact that you're a good writer does not mean you are a good editor. You cannot be good at both. It's totally impossible. So I will say it is better for an editor if it's the first book you will ever write. After writing your first book and Nigerian readers start knowing you, you can now say you to edit your second and third books yourself after gaining experience in editing.
4. Hire a Graphic Designer
Now that you are done with the editing of your ebook the next step for you is to hire a graphic designer that will make your book cover. Yes, your book is an ebook but it doesn't mean you should not make a cover – an attractive cover for it. Remember humans especially Nigerians are attracted by what they see. A beautiful cover will not only make them fall in love with your ebook but will also persuade them to buy it and read it. This is why a professional graphic designer is needed.
Note: When I say professional here. I am not necessarily talking about you hiring a very expensive graphic designer that will cost you all your savings. No! All I am saying here is you can get someone who will still do a perfect job for you at a moderate price. If you do not know someone who can do this for you in your area, you can send me an email on this. I have a graphic designer that does a perfect job.
Another thing you should also avoid here is hiring a foreigner from another country or from a foreign website. Do not forget we need to promote our own in Nigeria here and aside from this; we should forget the book is for Nigerians. Read our article on how to become a graphic designer in Nigeria just in case you are also planning to become one.
5. Promote your Ebook
Promotion after the finishing of your ebook is very important. You need to create a buzz around it. This is the time you need money if you want your promotion to make a massive impact but if you have good connections with the right people in Nigeria you might not spend a dime towards this. Promotion is the common thing in making anything known in Nigeria now.
If there's no buzz, no Nigerian will look at your work. Films producers in Nigeria know this that is why they set money aside from production to promote their movies. Nigerian music artists also do this and this is now entering the literacy industry in Nigeria. You see Nigerian authors doing book lunches just like Nigerian artists do album launches. I am not saying here that you also need to do your book launch.
No! I'm just saying giving the right people on the internet to promote your ebook for free or at a small cost. You can send the ebook to these influential people to read for free and tell them to just share a simple post with the ebook about what they have learned. You need promotion on all the social media platforms on Instagram, Facebook, Twitter, and WhatsApp.
So try as much as possible to make sure your ebook is promoted on these platforms. You can also promote your book yourself if you have your own audience – people who listen to you and follow what you do. Maybe you have a blog or you have huge followership on social media. Self-promotion is enough if you already have your audience.
An example of this is Jide Ogunsanya of Ogbongeblog.com who self-promoted his book when he wrote his first ebook. Another well-known person is Olumide Glowville who promoted is ebook on his blog and his friends' blogs And also Laura Ikeji when she wrote her famous "Instagram book" and promoted it on her sister's blog Linda Ikeji's Blog.
6. Selling your Ebooks Online
There are different places and platforms where you can sell your ebooks as a Nigerian in Nigeria. Some of these are mentioned below.
A. Sell ebooks on Blogs
How to sell ebooks on your own website? Do you have a blog that is already bringing in traffic or Pinterest? You can sell your books on your blog to visitors and to already-known readers of your blog. You can also sell your ebook on other people's blogs. It's not a must for you to know these bloggers. You can just give them a commission on every ebook they sell and they might be willing to sell your ebook for you based on this agreement.
If you do this well after the promotion of your ebook, you should be able to start selling your ebook in large quantities in no time. All you have to do is to put your account number on these platforms so that when people pay and send you the receipt of their payment to your email; you can now send a copy of the ebook to their email inbox.
B. Sell ebooks on Social Media
You can sell your ebook on all social media platforms as well. In fact, people can start buying right from the day of the promotion of your ebook on social media if the promotion is done well. They can pay and send you the receipt of payment and you send a copy of the ebook to their mailbox.
All these places I've mentioned are the best platforms so far for selling ebooks in Nigeria. If there are any other platforms I discover I will update them on the blog as time goes by.
C. Sell ebooks on Jiji, Konga and Jumia
You can also sell your ebooks online on Jiji, Jumia, and Konga. All you have to do on these e-commerce websites is to register as a seller and upload a picture of your ebook with the title and other details. When customers want to buy from these platforms Jumia and Konga will contact you for the books and deliver to your customers and you get paid while on Jiji the customers will contact you themselves and you will need a courier service to deliver the books for you.
Conclusion
The most important thing here is to start and start now. Do not wait for the perfect time and the perfect support until you write the ebooks of your dreams. You never know; by writing this you might be the next popular writer in Nigeria and also create wealth alongside this. Take action and take it now. Share this post with those you feel need to also read it and share your comments below on parts you feel I left out in the article. Thank you once again.
Recommended: