How to Start Stationery Business in Nigeria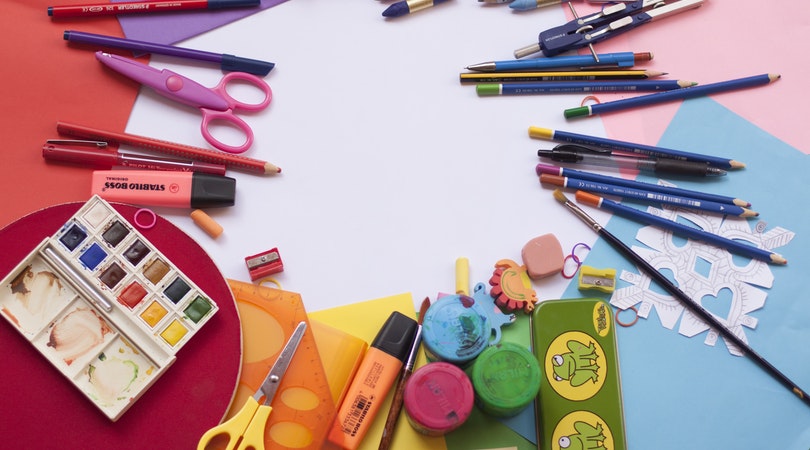 Have you been thinking of starting a stationery shop business in Nigeria or has it just flashed through your mind and you don't know how to go about it? This article is for you. A few weeks ago we talked about how to start bookshop business in Nigeria and make massive profits. In the article, I digressed a bit into the stationery business – how to add it to your bookshop business to increase customer patronage and in turn increase profit.
Today, I want to show you how you can start a stationery business in Nigeria – for those of us who want to face only the business and do not want to merge book sales with it. Stationeries which includes; pen, biros, pen, rulers, erasers, chalks, marker, stapler, staple pins, paintbrushes, cardboards, crayons, watercolors, jotters, A4 papers, decorations, balloons, and so on can also make massive profits for you if you understand the perks behind it and you know how to attract customers to your shop.
Although books are also part of stationeries – material or tools pupil/students in schools I will say they are minor segments of a stationery shop or stationery business. They are just about 10% – 15% and these books are not textbooks rather they are exercise books used for writing. There are many ways of increasing the profit in your stationery business which I will soon go into
But one major way is knowing the objectives of your stationery shop that is; what your stationery shop is going to aim at doing – the gap you're trying to fill. This is the gap that you feel other stationery shops in Nigeria have left and you are trying to fill. I cannot tell you this myself because the aims of businesses differ according to their founders or owner but I can tell you the objectives of what a stationary shop in Nigeria should be.
Is Stationery Business Profitable?
First of all, the stationery business in Nigeria is profitable because Nigeria has many schools both public and private and this encompasses nursery, primary, secondary, and tertiary. According to africacheck.org as of 2016, it is estimated that Nigeria had nearly 1.5 million teachers in public and private schools according to the federal ministry of education: 764,596 primary school teachers, 292,080 teachers in junior secondary schools, 398,275 senior secondary teachers.
I guess with this we can be able to assume that the population of pupils/students in Nigeria has tripled or even more because our population is still growing every day. So if you are able to convince all the schools in your area or location to buy their stationeries from you, you should be making your money effortlessly.
Another reason why it is highly lucrative is that its market is not flooded – not many people are going into the business and the few that are already into it are petty sellers (roadside sellers) and small shops. Because these shops refuse to grow you will be able to compete with them effortlessly and their customers. And lastly, another fact why the stationery business is a lucrative business in Nigeria its goods are not expensive.
All you have to do is buy your stationery goods from wholesalers in bulk and sell them in small quantities to buyers (students, pupils, and teachers). But aside from all the facts I have mentioned above you can still go further to do the market to do your finding to see things yourself.
Capital Needed to Start Stationery Business
To start a stationery shop business in Nigeria you will need a capital of about N200,000 to N2M and this is because it all depends on the area or location you are in, how much space or shop you want to rent, and how well you want to stock your stationery shop. For example; there are some areas where you can get a good shop for N5,000 monthly and there are some areas where that same size of the shop will cost you N15,000 monthly.
The price ranges. The amount for renting a shop in an urban area is more expensive than in rural areas. However, you are more likely to make more profits if your shop is in an urban area than a rural area.
Objectives of a Stationery Shop
Below are some of the objectives of a stationery shop.
A. To provide writing and learning materials for schools.
B. Providing these materials at affordable prices for pupils' and students' patronage.
C. To encourage easy learning for pupils and students.
D. To enable easy teaching for teachers
E. To help schools buy stationeries without going to the market
These are the few common objectives. As I explained earlier the objectives may differ so you can either subtract from this list above or add to it.
How to Start Stationery Business in Nigeria
Here are steps on how to start a stationery business in Nigeria.
1. Get the Required Capital
Capital is very important in any business and the means t which you get it is also important. Depending on how much you earn monthly from your 9 – 5 job or from the other business you do it might take you 6 months to 2 years to be able to gather the capital for your stationery business. Except of course if you already have some money saved aside.
Banks are also a no-go area because of their unimaginable interest rates. I mean who will go and borrow money for a business he or she has not started and is unsure of and be paying interest before the business actually comes into existence? It is insanity. So it's either you save the money for the business gradually if you do not have saved up funds or you meet people you know that are likely to invest (free investment) in the business or borrow your money to start.
These investments do not have to be huge cash. They can be little money from individuals. For example; if the cost of starting the stationery business is 500k and you see 30 people from your family and friends to support you with N5,000 each that is a whopping amount of N150,000 already taken care of your capital. Other really rich ones can borrow from you any amount of money available for a period of 2 years that you will pay them back by installment.
After realizing all this you need to map out your budget considering carefully:
A. How much you will need to rent a shop or space? This could be available space in someone's shop or renting a shop solely. In getting a space all you have to do is have an agreement with the owner on how much you will be paying monthly or yearly.
B. How much you're going to use to buy shelves, other furniture, and like electronics fans and light bulbs in the shop?
C. How much you are going to use to buy your stationery goods?
D. How much you pay for logistics – the workers that will move furniture and install them in the right places in your shop also workers that will move goods to your shop?
E. How much you will pay your staff if you are not available at the shop 24/7 and you need someone who will represent and attend to customers on your behalf? You need to carve out 3 – 6 months' salary aside just to be on the safe side. The cost of all these will give you the total money you will need as your capital.
2. Register your Stationery Business
This is very important especially if you are planning to be in the stationery business for a long time (a period of 5 – 20 years). You do not want the FIRS and CAC to be chasing you up and down whilst you are trying to grow your stationery shop. You want peace of mind to be able to operate freely. So register your stationery business. Read our article on how to register your business name in Nigeria to know how to do this yourself.
3. Rent a Shop or Space
When it comes to renting a shop for your stationery business, one major thing you need to consider: taking your stationery to where customers can easily buy it – schools. A good location in an area where 2-3 schools are not far from each other should be considered in this case.
You want pupils and students to be able to leave school anytime to be able to buy your stationery and also want teachers and parents to be able to buy stationery for their children anytime without going on a long distance to get them.
Except if the major aim of your stationery business is to buy wholesale and sell to retailers your shop should not be located in the market. It should be close to schools. After considering this carefully, you can now choose where your shop will be located.
You will need to find an available shop or space and how much it will cost per month or yearly. Make sure the rent of the shop you are choosing is within your budget so as not to over-blow your capital.
4. Install Stationery Equipment
Stationery shelves and other stationery equipment are important for you in your stationery business except you cannot afford to buy them. They make your goods easier to locate in your shop when customers want to buy them and they also protect your goods from water that could enter your shop due to excess rain on the floor. It is not a must you get the expensive ones.
You can start with second-hand or tokunbo shelves (manageable ones) and as time goes by you can be in the business you can buy the expensive ones. After buying these shelves, you will install them and other electronics like fans and lights in the shop to make customers comfortable.
5. Buy Stationery Goods
When it is time to buy your stationeries you can buy them in EKO/CMS, Oshodi, or Yaba depending on any of these markets closer to you and if you are outside Lagos maybe in another state you can your stationeries in any of the biggest markets in your state.
There are different types of stationery to consider when buying goods.
A. Expensive Stationeries
These are stationeries that are top grades. They are expensive because they don't just look attractive they last longer. You need stationeries like these in your shop for teachers and heads of schools and also for students/pupils that regard themselves as big boys and girls.
B. Pocket-friendly Stationeries
These stationeries are cheap for anyone to buy mostly students/pupils. You need these type of stationeries in your shop to help pupils to be able to spend less by buying more. We also have stationeries that fall in between these two types of stationery goods. They are not expensive nor are they pocket-friendly. Stationeries goods like this will help pupils and students to buy if they cannot afford the expensive ones.
6. Start Selling Stationery items
There's no specific time for you to start selling your goods. You can start selling your goods as soon as they arrive in your shop, however, take stock of your goods before you start selling to know how much you'll be selling each stationery in your shop.
There are different ways you can attract customers to your stationery shop. These are:
A. Send Proposals to Schools
Send proposals to schools in your area about your new stationery shop located next to them. In the letter state the benefits of them buying from you and that even if they want to buy straight from the market you can do this for them. Also, use your one-on-one power – meeting one of the teachers in schools and telling him or her to help you advertise your shop to their colleagues.
B. Give Discounts on Goods
People like freebies also teachers and pupils. Give discounts to everyone who steps into your shop for the first time and these customers will never forget you in a hurry. You can also give discounts if they buy up to a certain amount of goods. For instance, if they buy up to stationery worth N1,000 and above you give them a discount of 10%. Note: Do your account very well and make sure you're not losing on any end before doing this.
C. Free Giveaway at Certain Hours
I have seen many businesses do this and you can also apply it to your stationery business to attract more customers. This is when you choose a particular hour of the day to bless any customer that comes to buy from you. The gift doesn't have to be big or expensive what matters is the thought behind it.
D. Attend School Parties around You
Another way you can advertise your stationery business in Nigeria is to sponsor school parties and competitions around you and attend them. You can make and give a stationery gift to the best graduating pupil/student of the school at the party. This will put you in the heart of parents and schools making them know you are not just after making money you are also after the education of students.
Conclusion
The stationery business in Nigeria can be a profitable business for you if you follow all these tips I mentioned and you also make daily accounts, inventory, sales, expenses, and income. Finally, keep in mind that it is useless to attract more customers if you cannot keep the ones you already have. So try as much as possible to see how you can satisfy the common needs of your customers.
Any part I missed in the article? Feel free to leave them in the comments ASAP and I will try to answer them as soon as I can.
Recommended: