Top 10 Loans for Non Salary Earners in Nigeria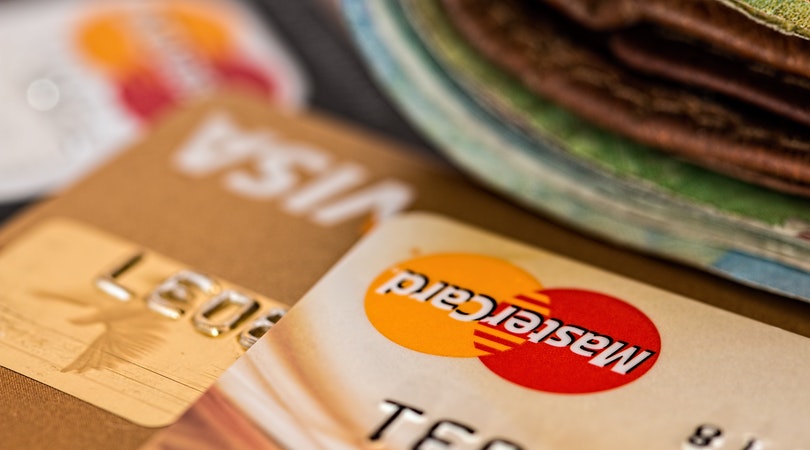 This article is about the best loans in Nigeria for nonsalary earners. Are you a business owner in Nigeria? Or you are a student and you need money particularly loans to start a business or grow your already existing business? This article is for you. 
In this article, I am going to be sharing with you different online banks or microfinance banks in Nigeria that you can get loans for your business at the lowest interest rate. Many of these online banks can give you loans of up ₦1,000,000 without collaterals although there are interests on these loans depending on the sum of the loan you want to obtain, CBN regulations, and more.
Top Online Loans for Non Salary Earners in Nigeria
So without much of our time here are the top loans for non salary earners in Nigeria today.
1. Branch
Branch is another instant online loan in Nigeria where the unemployed can get urgent loans in minutes. It is also used by businessmen and women to get loans for their businesses. Branch is the world's leading personal finance app that provides access to instant loans without any physical documentation.
With the branch app, you can get loans and repay in 62 – 180 days with a minimum APR of 360%. The branch app user interface is easy to understand and the registration or sign-up process is also easy. The branch loan interest ranges from 15% – 34%.
The amount of loan Branch can give for a start is determined by your smartphone data. This means that the loans app always determines how much loan you are qualified for and not the other way round. Branch is good students, the unemployed, businessmen and women, and salary earners.
2. Carbon
Carbon is one of the best online platforms to get loans as a non-salary earner or businessman/woman in Nigeria. Without collateral or transfer funds, you can get a loan from Carbon up to ₦1,000,000. To start, you can download the Carbon app from the Google playstore or the Apple store for iOS.
After downloading the app, apply for the loan and wait for your loan to be reviewed. If it is reviewed with no issues your loan will be granted and it will be deposited into your bank account. So if you want to expand your business or you are looking for loans to pay your shop rent the Carbon loan app might be the best for you.
Just in case you want to know the loan interest on the Carbon loan app. Carbon loan interest rate ranges from 28% – 31%.
3. Aella Credit
Aella Credit is a loan app in Nigeria that is pioneering access to instant loans to non-salary earners and salary earners. It loans are flexible because you do not need collateral to borrow money. Aella credit might not be known by you but it is a well-known credit infrastructure across Africa.
Asides from giving loans to people Aella is also an investment platform. You can invest your money into their online bank and yield interest in the money you invested at the year-end. Aella's interest on loans ranges from 6% – 20%. With Aella credit you can get a loan with 5 minutes.
All you need is to download their app and sign up. You will need your BVN (Bank Verification Number) to finish your sign-up process.
4. FastCash
Fastcash is owned and created by FCMB (First City Monument Bank). It is another mobile loan in Nigeria created for employees under the Federal Civil Service of Nigeria however; the unemployed in Nigeria can also have access to it.
If you do not want to download the Fastcash app or you cannot download it due to the kind of phone you are using you can simply use its USSD code *329*11# to apply for the loan. Just in case you are considering getting a loan from Fastcash here are some things you need to know.
The first thing you know is that their loan period is within 91 days to 365 days. The second thing you need to know is that their loan interest ranges from 4.5% to 34% with an equivalent monthly interest of 3% – 29%. If you must borrow money from fastcash you need to be strict in paying your loans fast.
5. Fair Money
If you are always online I am sure you have seen or heard about Fair money. They have running ads on YouTube and blogs for quite some time now. If you are thinking of where you can get an urgent loan in minutes in Nigeria you should seriously consider Fair money as an option.
Fair money is a licensed online lender. They provide instant loans and bill payments to Nigerians at their fingertips. With Fair money, you do not need collateral to get a loan. All you need is to sign up on their app. They also provide flexible ways and methods you can use to repay your loans.
You can get a loan from #1,500 – #500,000 from fair money. However, how much you are loaned really depends on your lending history and positive behavior.
6. Kiakia.com
Kiakia.com is another loan website for non-salary earners in Nigeria. It grants short-term business and personal loans to Nigerians. Kiakia meaning fast provides loans at flexible rates. You can also invest your money in Kiakia. As an investor investing in loans and business, you can get 12% – 40% on money invested quarterly, bi-annual, or annually. To get access to loans on Kiakia you need to download the app and sign up.
7. Specta
Specta is an online lending platform that gives you loans of up to 5 million naira in one transaction within 5 minutes with no collateral, paperwork, and visit to a physical office. Specta is for both salary earners and non-salary earners in Nigeria.
It does not matter who you are even if you are a student you can get loans in minutes. Specta is created and owned by Sterling bank and to get a loan from them you need a bank account number and your BVN. Their interest rate on loans is within 25.5% – 28.5%. Specta can grant you a personal loan of up to 2 million naira.
8. Grofin
Grofin is an impact-driven SME financier. They help entrepreneurs succeed by providing them with business loans and business support. This means that they are always available for Nigerian entrepreneurs who are in need of financial help and scaling.
Grofin believes in helping businessmen and women because they know when your business is making profits it will be easy to pay off your loans. To qualify for a loan from Grofin you have to have a registered business that has been operating in Nigeria for 2 to 3 years.
And you must have proper accounts to prove you are making up to the annual turnover of 1.5 times the loan you are applying for.
9. SMEDAN
If you are a business owner you will have heard of SMEDAN (Small and Medium Enterprises Development Agency of Nigeria). They were established in 2003 by the SMEDAN act to promote the development of the MSME sector in Nigeria.
If you are a non-earner or you own a small business in Nigeria and you need financial support you can apply for SMEDAN loans or grants. If you apply for a loan and you meet up with their requirements, you will get the loan within the shortest period. To know more about SMEDAN you can visit their website.
10. SokoLoan
Sokoloan has an interest rate and service fee of 4.5% – 34% and with an equivalent monthly interest of 3% – 29%. Soko Loan is a popular microfinance institution. As a business owner or non-salary earner, you can access their loans any time of the day and with no collateral needed.
All you need is to download the app, sign up, and when you qualify you will be granted a loan as soon as possible. Although there are rumors about Sokoloan shutting down due to the NITDA fine of 10 million naira. We do not know if these rumors are true or not. Whatever it is just make sure you do your findings before considering getting a loan from them.
Conclusion
These are the top loans for non-salary earners in Nigeria. Now you know where you can get fast loans when you need them. And you do not be stranded as a business owner, student, or non-salary owner. However, it is important to live your life in a way that you do not need to take a loan except it is extremely important to you or your business.
Recommended: