How to Start a Farming Business in Nigeria: Full Guide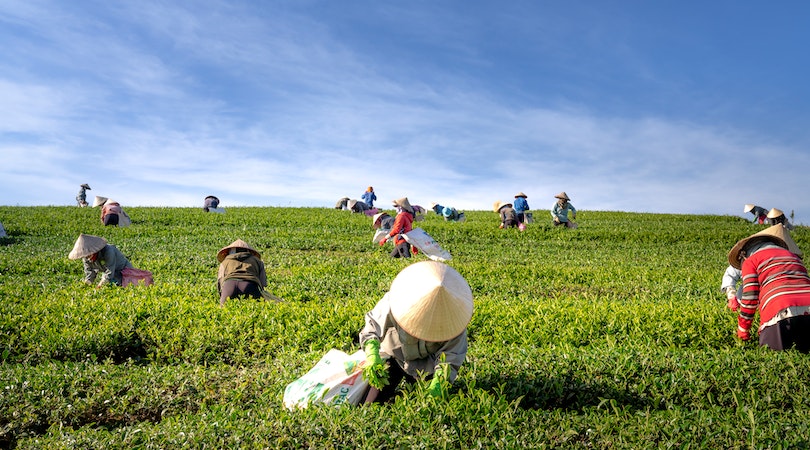 Farming is a very profitable business one can venture into today especially if you go into the farming of cash crops and you have farmland with good soil available to you. In our agriculture business category we have written about many agri-businesses you can go into today.
However, we feel there should be a general guide on how to start any farming business of your choice in Nigeria. This is why we are writing this article today. Starting a farming business is not the same as starting any business in Nigeria.
This is because, unlike any other business, you will be dealing with planting season, harvesting season, and agriculture products. And many of these products have a short life span. This post will help you figure out how you can start – looking for buyers even before your products are harvested.
Is Farming Business Profitable?
There are many known reasons why farming is a profitable venture in Nigeria. One of these reasons is that Nigeria is not yet producing enough food to sustain itself. This major reason is why the exportation of farm products has not increased over the years. It is only when Nigeria has a surplus that it can feed other nations.
Another reason why the farming business is profitable is the fact that Nigerians cannot live without food and do not have 24-hour electricity to preserve their harvest year in and year out. About 30% of Nigeria's food gets rotten on a timely basis because there is no reliable preservation method to preserve food.
How to Start a Farming Business in Nigeria
Here is the step-by-step guide to starting a farm in Nigeria.
1. Get a Farmland
It is impossible to want to start a farming business in Nigeria without land. No matter how small the agriculture business is you will need a place to plant crops or to rear animals. You need to get farmland of your own if you are really serious about farming.
However, if you cannot afford to buy one now you can rent one then as time goes by you will buy your own land. There are different types of farmlands and these farmlands are different because of the different soil they possess.
For example; if you want to go into rice farming or fish farming in Nigeria you need swampy land. But if you are going into snail farming or vegetable farming you will need a farm filled with loamy soil. There are some crops that can grow on sandy soil as well.
2. Write a Business Plan
This is the second step to start a farming business in Nigeria. Based on your passion for farming and the kind of soil your farmland has you need to decide on the kind of farming business you want to go into in Nigeria. Bonus tip: if your farmland is not big, it is good you go into rearing animals instead.
But if it is big enough you can go into planting crops and rearing animals. There are many crops you can plant and different animals you can rear today. Writing a business plan is also important for farming businesses too.
You need a business plan especially if the farm is big and you plan on running the business for a long time – up to 5 years or more. A detailed business plan will guide you on all the processes involved in planting right from you tilling the soil to harvesting and how you can make profits from your farm.
So it is safe to say that if you underestimate business plans as an entrepreneur you will make losses. You should read our article on how to write a business plan in Nigeria. This article possesses everything you need to know about business plans and it is easy to understand.
However, if you want us to write it for you, email us at our official address: theinfoworth@gmail.com. Our prices are fair enough.
3. Register your Farming Business under CAC
The third step to start a farming business in Nigeria is to register your farming business. For your farming business to be considered valid and legal in Nigeria you need to register it under the Corporate Affairs Commission. We have a separate article that guides you on how to do this.
Asides from registering with the CAC, there are other associations that you need to join depending on the crop you are growing or the livestock business you are into. For example, we have the cocoa farmers association and we have the poultry farmers association in Nigeria.
There are many benefits that you stand to gain when you join these associations. One of them is the fact that it makes you set the right price for your products and you get customers easily that will patronize you especially if you want to engage in export.
4. Start Farming (Planting or Rearing Animals)
At this stage, you need to start farming. There are different crops you can plant and these crops have different harvesting seasons. While you can harvest some within a month, you can harvest some within 3 months, 6 months, 9 months, or 1 year. Before planting, you need to till the soil and add manure to it, doing this will make crops grow faster on the farm.
This will bring faster yields to your farm business. After planting you need to water the plants regularly. Some crops like plenty of water and some do not. You need to pay attention to the instructions in the business plan so you do not kill the crops.
If you are rearing animals in large quantities you need to tag them, feed them and vaccinate them regularly. If there is any case of infection, separate the infected ones and treat them till they recover.
5. Start Harvesting and Selling your Farm Products
As long as there is a planting season, there is also a harvesting season. But since you can predict your harvesting time you need to get a ready market before that time. Do not wait for your pepper to be ripe for harvest before you start looking for buyers. Get buyers before it ripens.
This is why before harvest you need to inform people (buyers) about your farming business. When you inform them about the time that they can come to buy your products; this will help you to reduce waste if it is crops that you want to sell.
If it is animals you want to sell, being able to sell them on time will help you to avoid wasting money on feed and labor.
Conclusion
Farming business takes time, patience, and consistency. The longer you are in the business, the more professional you will be as time goes by. This is why those who stay longer in the business make more profits unlike those who run the business for a while.
There are many farming businesses today that suit your personality, farmland, and the time, you have you just need to choose wisely and start today.
Recommended: