The 10 Richest Farmers in Nigeria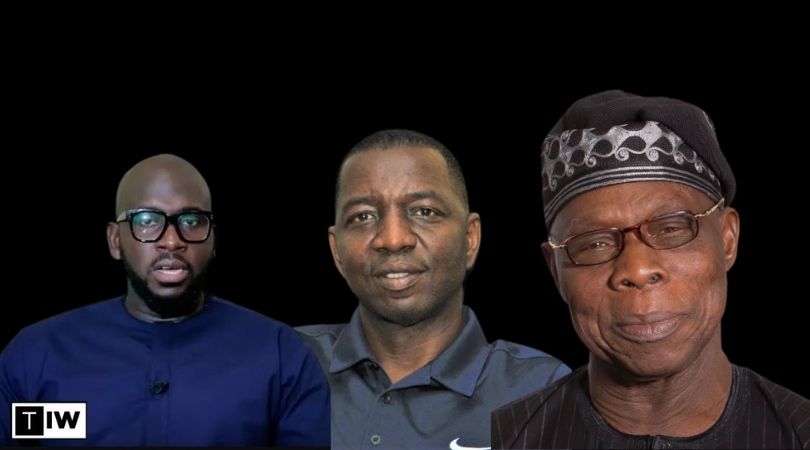 On the blog, we have shared different farming businesses in Nigeria you can go into to make money. This is because we believe that one can be rich solely from planting crops or rearing animals. For this reason, in today's article, we want to show you the richest farmers in Nigeria, the type of farming they are into, and basically how they got rich.
Hopefully, you can learn one or two things from these farmers. This information will not only expose you to how lucrative farming is, but it will also educate you on some principles you need to possess as a farmer to be successful.
| | | |
| --- | --- | --- |
| No. | Name | Company |
| 1. | Rotimi Williams | Kereksuk Rice Farm |
| 2. | Olusegun Obasanjo | Obasanjo Farm |
| 3. | Engineer Kolawole Adeniji | Niji Farms |
| 4. | Prince Arinze Onebunne | Jovana Farms LTD |
| 5. | Wahab Iyanda Folawiyo | Folawiyo Farms Limited |
| 6. | Abdusalami Abubakar | Maizube |
| 7. | Abdullahi Adamu | Nagari Integrated Diary Farms |
| 8. | Usman Dantata Jr | Anadariya Farms |
| 9. | Lady Funmilayo Agbato | Animal Care Services |
| 10. | Tunde Folawiyo | Yinka Folawiyo Group of Companies |
Richest Farmers in Nigeria
Top 10 Richest Farmers in Nigeria
Below are the wealthiest farmers in Nigeria.
1. Rotimi Williams
Rotimi Williams might not be a famous farmer but he is one of the richest farmers currently in Nigeria. He is the owner of Kereksuk Rice Farm. This farm is the second-largest rice farm in Nigeria as of today. Rotimi was formerly a renowned journalist before he went into farming.
His farm size is 45,000 acres and he has been able to manage it well by hiring competent workers. Rotimi's farm due to its size is contributing heavily to Nigeria's food security and its labor force. His farming story has truly shown that one can become rich strictly through agriculture.
2. Olusegun Obasanjo
Former President Olusegun Obasanjo's farm started in 1979. It began with two-layer houses containing 100,000 breeder birds each and five broiler houses of 12,000 each. His farm is located in Sango, Ota in Ogun state. Obasanjo's farm has grown over the years.
The farm now has up to 7,000 workers. It has two feed mills, with one branch in Ibadan and the other in Igbo-Ora. It is said that Obasanjo makes up to N34 million daily from his farm. This farm has increased its net worth rapidly over the years. Obasanjo is not popular because he is one of the richest farmers in the country; he is popular because he is a former head of state.
3. Engineer Kolawole Adeniji
The best part of being an engineer and owning a farm is you are able to reduce the cost you spend on the purchase and maintenance of your types of machinery. Engineer Kolawole Adeniji is another top richest farmer in Nigeria. Kolawole Adeniji's farm started on 500-acre land.
This farm is now one of the top farms with expertise in cassava farming in Nigeria. He is the founder, President, and CEO of Niji Group, he started Niji Group in 1991 as a small-scale business called Niji-Lukas. This Farming business has now grown into a large conglomerate with six subsidiaries.
The subsidiaries cover numerous areas like Food Processing, Agribusiness Education, Farm Mechanization, Agricultural Machineries and Equipment Manufacturing, Farming, and Hospitality. Engineer Kolawole Adeniji is another top richest farmer in Nigeria.
4. Prince Arinze Onebunne
Prince Arinze Onebunne is one of the richest farmers in Nigeria. He is known for rearing farm animals ranging from rabbits, grasscutters, guinea pigs, quails, antelopes, fish, and more. He is the successful managing consultant and CEO of Jovana Farms.
His office is located in Mushin, Lagos. Asides from making good money through the rearing of animals Arinze Onebunne also teaches people how to farm and he has made a good sum of money from this. He is a seminar facilitator, training personnel, advocate, and empowerment speaker.
His farm is one of the top farms in the country when you are talking about modern fish farming and livestock farming.
5. Wahab Iyanda Folawiyo
The name of Iyanda's farm is Folawiyo Farms Limited. The farm is located in Lagos. It was established on October 4, 1985. Folawiyo Farms is into integrated farming. For many of us that do not know what integrated farming means this is when a farmer is into two or more farming businesses.
The late Wahab Iyanda Folawiyo founded Folawiyo Farms. He was a business tycoon and philanthropist popularly known as the Baba Adinni of Nigeria. His farm is into flour milling, livestock farming, fish farming, agriculture consulting, pesticide production and supply, horticulture, and more.
The journey started in 1957 when he established Yinka Folawiyo and sons limited – a business that exports and imports goods.
6. Abdulsalami Abubakar
Abdulsalami Abubakar is another farmer that is on the list of the richest farmers in Nigeria. He was actually a military general and former head of state of Nigeria. The name of his farm is Maizube Farms Limited. It is located in his hometown, Minna, Niger State.
The farm is about 500 hectares. It is a multi-product farm that is used to plant crops and rear animals. The farm helps to meet the food needs of many Nigerians.
7. Abdullahi Adamu
Once a former governor of Nasarawa State and current senator of the Federal Republic of Nigeria, Abdullahi Adamu is the owner of Nagari Integrated Farms. This farm is one of the farms that produce the largest dairy products in Africa.
On 1200 hectares of land the farm has 7000 Holstein cattle that produce top quality dairy products. This type of farming has made Abdullahi Adamu rich that's why he is on this list.
8. Usman Dantata Jr
Usman Dantata Jr is the brain behind Anadariya Farms. This farm is a leading agricultural company situated in Kano state, Nigeria. The farm is actively involved in the production and processing of different agricultural products ranging from rice, maize, wheat, and every other type of grain.
Aside from all these Anadariya Farms specializes in poultry farming that involves egg production, providing quality farming products to customers across the country. So far they have had over 20 years of experience in the agricultural industry.
Usman Dantata Jr is credited with promoting sustainable farming practices in Nigeria and increasing food production.
9. Lady Funmilayo Agbato
Lade Funmilayo Agbato is the only lady on the list of the richest farmers in Nigeria. She is the founder and CEO of Animal Care Services Konsult Nigeria Limited also known as ACSK. Her company specializes in animal production, animal nutrition, and animal health.
It was founded in 1979. Over the years, her company has become one of the leading providers of veterinary products and services in Nigeria. The ACSK commercial farm is large. It produces high-quality eggs and poultry meat for the local market in Nigeria.
Lady Agbato's innovative and entrepreneurial approach has earned her many awards which include the Nigerian Order of Merit in Agriculture in 2012. Lady Funmilayo Agbato is indeed a role model to all women who want to do business and agriculture in Nigeria.
10. Tunde Folawiyo
Tunde Folawiyo is the last on our list. He is a Nigerian businessman and the managing director of Yinka Folawiyo Group of Companies. This company was founded by his father in the year 1957, the late Wahab Folawiyo. The conglomerate has interests in various sectors ranging from oil and gas, real estate, agriculture, and telecommunications.
Tunde has continued to expand his father's group's operations and investments in Nigeria and other countries. He is committed to sustainable business practices. Tunde is also a philanthropist and has contributed to many social causes in Nigeria.
Conclusion
These are the top richest farmers in Nigeria. I am happy that at least one woman is on this list. This shows that there are many more women to be on this list sooner or later. Which farmer do you like the most on this list and what did you learn from them? Let us know in the comment below.
Recommended: