The 10 Richest Entrepreneurs in Nigeria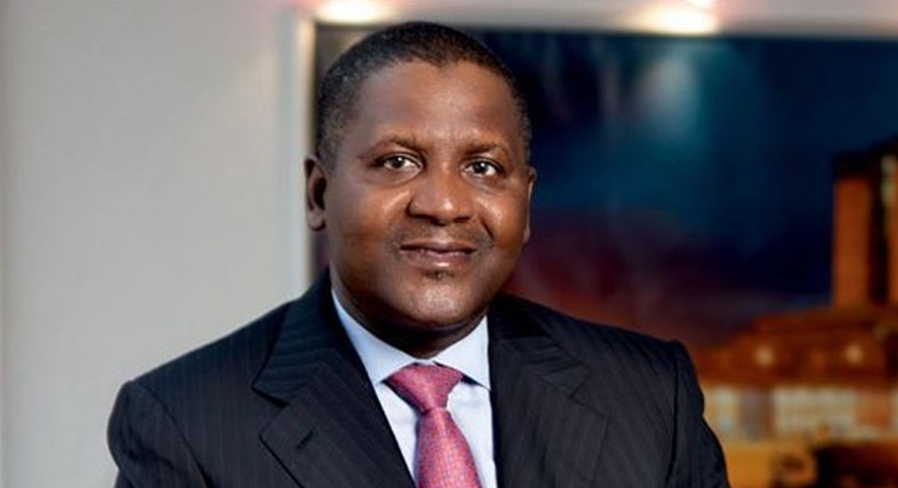 This post contains the list of the richest entrepreneurs in Nigeria. The main reason why many Nigerians want to become an entrepreneur today is to make money and become rich. Do not get me wrong if you believe that you do not need to start a business before you can be successful, this is still a good choice. 
However, today we want to motivate our readers, especially those that read our business ideas category. We want these risk-takers to know that it is not just possible to be rich from business; there are actually entrepreneurs who have become famous and billionaires solely from doing business in Nigeria.
So in this article, we bring you the richest and most successful entrepreneurs in Nigeria. This list contains all relevant information from reliable websites like Forbes and Wikipedia so you can be sure of getting the most reliable information you can find on the internet about this topic.
Top 10 Richest Entrepreneurs in Nigeria
Below are the richest, most influential entrepreneurs in Nigeria as of today.
1. Aliko Dangote
Aliko Dangote is not just the richest entrepreneur in Nigeria as of today; he is also the richest entrepreneur in Africa. He has done well for himself by not just building a global business in Nigeria but building a brand for his name.
Aliko Dangote is the richest entrepreneur today because he deals in everyday items – foods that Nigerians cannot do without. His story is an inspirational story. Although he is from a wealthy family, Aliko Dangote had to build his business from scratch by buying and selling major food items until he decided to go into manufacturing.
Aliko's passion for business started when he was in secondary school after realizing how much he made from buying and selling sweets to his classmates. When he was ready to start a business he proceeded to get a loan of #500,000 from his uncle at that time.
According to Forbes in 2020, Aliko Dangote is the richest in Africa and Nigeria with a net worth of $10.1 billion.
2. Mike Adenuga
For more than 20 years now the first position of the richest entrepreneur in Nigeria has always been between Mike Adenuga and Aliko Dangote. However, Adenuga is not into the selling of foodstuffs but rather into the telecommunications and oil industry.
Mike Adenuga's full name is Chief Michael Adeniyi Agbolade Ishola Adenuga Jr. He is popularly known as the owner of GLO and Conoil. When Mike started business his first business was the selling of soft drinks. It was through this business Adenuga made his first million before venturing into other businesses.
Adenuga is the second richest man in Nigeria and the third richest man in Africa according to Forbes. His net worth is around $7.7 billion.
3. Abdulsamad Rabiu
Abdulsamad Rabiu is the owner of one of the biggest conglomerates in Nigeria, BUA Group. With a net worth of $3.1 billion, he is the third richest person in Nigeria and the eighth richest in Africa. Abdulsamad Rabiu may not be as famous as the two richest men before him
But he has managed to make a big success for himself and his family in the cement and sugar industry dominated by Africa's richest man, Aliko Dangote. Abdulsamad Rabiu's father Khalifah Isyaku Rabiu was a very successful businessman and he inherited lots of lands from his father. Abdulsamad was born in Kano.
4. Folorunsho Alakija
At the age of 7, Alakija left Nigeria to study in London. She returned to Nigeria years later to attend Muslim High School in Sagamu. Growing up she had always had an interest in fashion. In 2014, Folorunsho Alakija temporarily unseated Oprah Winfrey as the richest black woman in the world.
Her journey to get to this level was not easy from all indications. She had to work her way to the top with dedication and a never give up spirit especially due to the fact that she is a lady living in a man's world. Folorunsho Alakija is the richest female entrepreneur in Nigeria as of today.
She was formerly ranked by Forbes as the richest woman in Africa. For many years she has been ranked as the richest woman in Nigeria due to her net worth. Folorunsho Alakija has proven that even as a lady, you can be successful and rich. She has shown amazing qualities, in leadership and commitment all through her journey as an entrepreneur.
5. Femi Otedola
Many believe that Femi Otedola has been dwelling on generational wealth because his father was rich. However, this has not stopped him from achieving a lot in the world of business. Femi Otedola's father was Sir Michael Otedola. He was a former governor of Lagos state and a main player in the oil and gas industry working for Mobil.
Femi Otedola started his first business at the age of six although at that time he wanted to become a reverend father. Femi Otedola's success story has really motivated many Nigerians and it is still inspiring them today. It's no surprise that he is on the list of richest entrepreneurs in Nigeria.
6. Tony Elumelu
It is impossible to write this list without adding Tony Elumelu. He became well known when he led some investors to take over a popular small commercial bank in Lagos. The Bank was Standard Trust Bank (STB). In 2005, the bank merged with United Bank for Africa (UBA) and Tony Elumelu was the MD and CEO.
Tony Elumelu owns a controlling interest in Transcorp and is the most influential person at United Bank for Africa. He also has a stake in MTN communications.
The good thing about Elumelu is that with his success has chosen to empower the next generation of African Entrepreneurs through his foundation (Tony Elumelu Foundation) which holds several programs and offers grants to young African entrepreneurs. According to Forbes, Tony Elumelu's net worth is estimated at $700,000.
7. Jim Ovia
Jim Ovia is a philanthropist. In 2015, his net worth was estimated to be around $550 million by Forbes. Jim Ovia founded a major telecommunication company, Visafone, which was later acquired by MTN. In 1980, he started one of Africa's biggest banks, Zenith Bank. 
He has been involved with the bank since its inception. Jim served as the MD/CEO and later as Chairman of the bank. Jim's business interests are banking, telecommunication, property, and more. Jim Ovia is successful as a businessman this is why is on the list of the richest entrepreneurs in Nigeria.
8. Theophilus Danjuma
Formerly a military general, Theophilus Danjuma is also been a successful entrepreneur and one of the richest entrepreneurs in Nigeria. Danjuma is the owner of NALComet, one of the largest shipping companies in Nigeria.
He is also the owner of Notore Chemical Industries. This company specializes in the manufacturing of fertilizer. He is also the owner of South Atlantic Petroleum, an oil exploration company with assets in Nigeria, the Central African Republic, the Republic of Benin, and Madagascar.
Danjuma's business interests are oil, manufacturing, shipping, and more. He is one of the most influential men in Nigeria.
9. Mitchell Elegbe
Mitchell Elegbe is one of the most successful entrepreneurs in the tech space in Nigeria. He is the founder of Interswitch, one of the biggest tech companies in Nigeria and Africa. Before he went into tech, Elegbe worked with Schlumberger and Telnet, this company was an ICT engineering and consulting company. Mitchell started his journey way back in 2002 with Interswitch.
Interswitch group is also the owner of another tech company, Quickteller, Verve, one of Nigeria's most common debit cards. Mitchell Elegbe's net worth is not known to the public but it is close to $100 million after Visa invested $200 million in the company for a 20% stake.
10. Innocent Ifediaso Chukwuma
If you have heard of Innoson Motors then you must have heard the name behind it – Innocent Chukwuma. He is the founder of Nigeria's first indigenous automobile manufacturing company. Due to Innocent Chukwuma's tremendous effort in Nigeria's auto industry, he deserves to be on this list of Nigeria's most successful and richest Entrepreneurs.
Innocent Chukwuma also known as Innoson has been committed and dedicated in all his business endeavors. He started his auto business way back by selling spare parts in southeastern Nigeria. It was from there he started Innoson. The company manufactures 70% of the parts locally and sorts the rest from other developed countries like Japan, China, and Germany.
Innocent Chukwuma is very wealthy due to his long-time business in the auto industry. He has been a successful entrepreneur so far in his journey.
Conclusion
These are the richest and most successful entrepreneurs in Nigeria and we are sure you have learned a lot about them. There are many other types of business you can go into in Nigeria to become rich asides from the businesses mentioned in this article. We have shared them on the blog but you can start by reading our article on the most lucrative business in Nigeria first.
Image Credit to NairaMetrics
Recommended: