The 10 Richest Politicians in Africa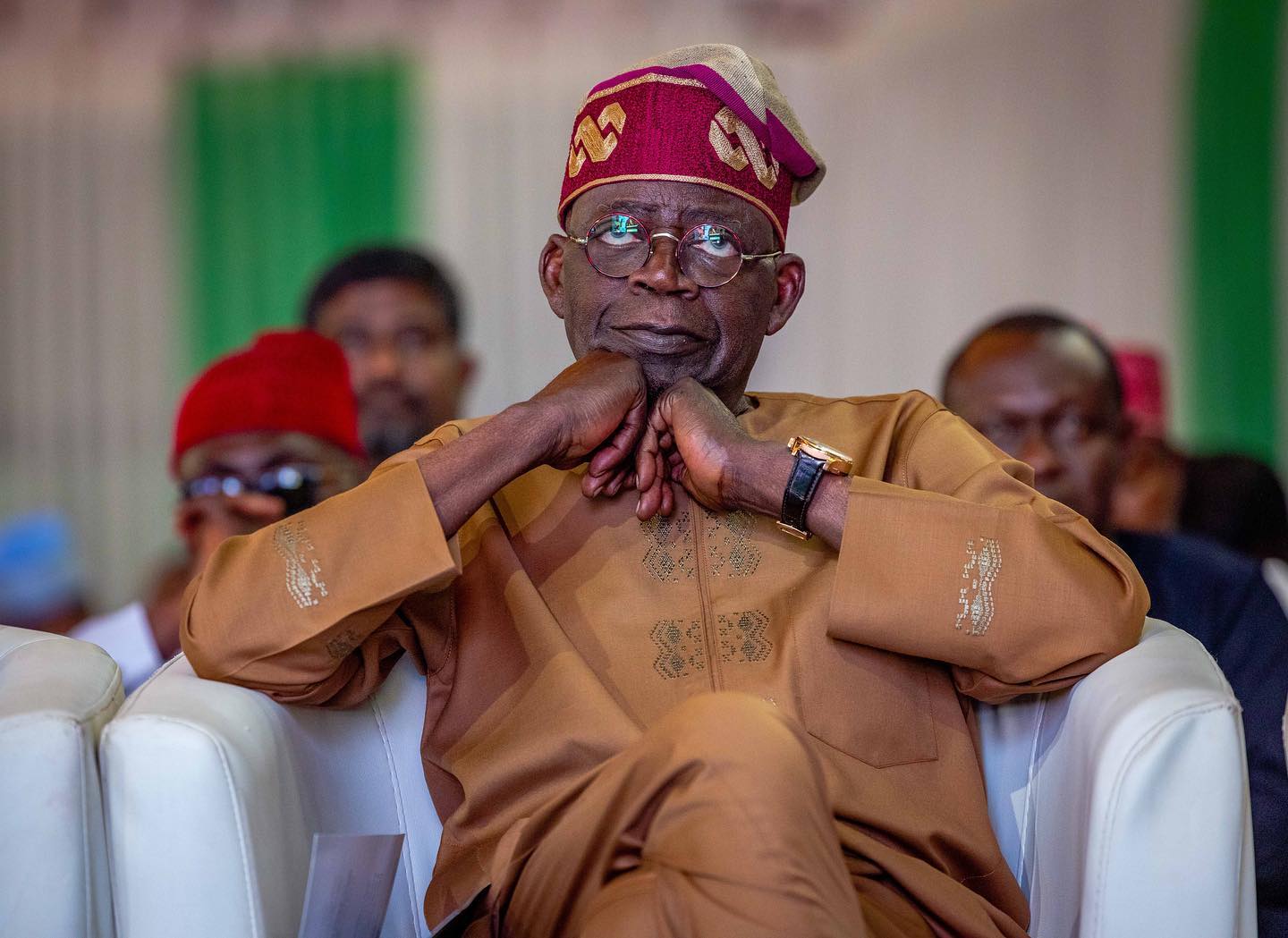 Africa is the oldest continent in the world had operated a monarchical system of government which means it had rulers but today most of its countries have moved from this system of government to a democratic system of government.
This system of government has made sure anyone can have a slice of power as long as they have the finance to sponsor themselves. In today's article, we will be looking at the richest politicians in Africa, the country they are from, and most of all how these politicians made their money.
Whether this is true or not these politicians have genuine wealth the brief biography of these richest African politicians especially before they politics will inform us. And if you have been wanting to become a politician this might motivate you. So let us begin.
Top 10 Richest Politicians in Africa
Below is the list of the richest politicians in Africa.
1. Bola Ahmed Tinubu: $8 billion
Bola Ahmed Tinubu also known as Asiwaji or Jagaban who is the president-elect as of today is the richest politician in Nigeria. It is rumored that Tinubu can feed all of Nigeria's population and still not get broke. That is to show you how wealthy he is.
Before Tinubu joined politics he was initially a professional accountant overseas working for big firms/companies. The money he made as an accountant was later invested in the right businesses in Nigeria and he became rich shortly after before he even joined politics.
However, becoming a politician also increased his wealth in one way or the other. Tinubu is the national leader of the All Progressives Congress since the formation of the party in 2013. He also served as a senator representing the Lagos-West senatorial district from 1992 to 1993 before moving on to become the Governor of Lagos State from 1999 to 2007.
Bola Tinunu owns many properties both in Nigeria and overseas. He also owns automobiles. It is reported that Bola Tinubu's net worth is estimated at around $8 billion. Read our post to find out more about Tinubu's biography and net worth.
2. King Mohammed VI: $5.7 Billion
The second on our list of the richest politicians in Africa is King Mohammed VI. He is not a president because he is the head of state of Morocco (a type of monarch system). King Mohammed VI took over as the ruler after the death of his father in 1999.
Although being a king or ruler of Morocco comes with lots of benefits, he has lots of businesses in Morocco. King Mohammed VI was on Forbes' Africa Billionaires list in 2015. In 2022, King Mohammed VI has an estimated net worth of $5.7 Billion. This makes him the second-richest politician in Africa and the richest president in Africa. 
3. Ibrahim Babangida: $5 billion
Ibrahim Babangida was in the military all his life till he retired as a Nigerian Army General.  Most of the wealth he acquired was when he became the military president of Nigeria from 1985 until his resignation in 1993. Babangida's net worth is over US$5 billion.
He is believed to have secretly possessed this large wealth through the successive ownership of stakes in a number of Nigerian companies. His net worth estimation of over $5 billion has made him be on the list of the richest politicians in Africa and in Nigeria. He was born on 17 August 1941.
4. Ifeanyi Ubah: $1.7 Billion
Ifeanyi Ubah is the third richest Nigerian politician to be on this list. With a net worth of $1.7 Billion, Ifeanyi made most of his wealth from politics and doing business. For business, he exports motor tires and spare parts majorly in West Africa including Ghana, Sierra Leone, Liberia, and DR Congo.
But as time went by he decided to expand his coast and took his business worldwide, he touched countries like Belgium and the United Kingdom. Ifeanyi Ubah is also the founder of The Authority Newspaper and the owner of Ifeanyi Ubah F.C. a football club in Nigeria (formerly the Gabros International Football Club). Furthermore, he is the CEO of Capital Oil and Gas Limited.
5. Olusegun Obasanjo: $1.6 billion
Olusegun Obasanjo's net worth is estimated at $1.6 billion, making him one of the richest politicians in Africa as of 2023. He was the first military ruler in Africa to pass on power to a civilian government. Obasanjo served as Nigeria's military ruler from 1976 to 1979, and he was a civilian president from 1999 to 2007.
He has been described as one of the greatest public figures of the second generation of post-colonial African leaders. Obasanjo is regarded as one of Nigeria's best presidents due to his numerous unbeatable achievements. Also, he takes a spot on the list of Nigeria's wealthiest politicians.
Aside from politics, Olusegun Obasanjo has several businesses and investments, particularly in Agriculture in Ogun, Abeokuta, and across Nigeria. He is also said to own oil blocks and economic interests in other countries.
6. Rochas Okorocha: $1.4 billion
Rochas Okorocha is also regarded as one of the richest politicians in Africa due to his net worth of $1.4 billion. Rochas is also on the list of richest Nigerian politicians due to his net worth. Before he became a senator Rochas once contested and emerged as Governor of Imo State in 2011 under the APC political party.
He successfully served two terms. As of today, Rochas Okorocha is a Nigerian Senator representing Imo West Senatorial District at the 9th Nigerian Senate.
7. Atiku Abubakar: $1.4 billion
Atiku Abubakar GCON is a Nigerian politician and businessman who served as the vice president of Nigeria from 1999 to 2007 during the presidency of Olusegun Obasanjo. He is a Retired military officer. He spent twenty years in the Nigeria Customs Service.
During that period he rose from the post of Deputy Director to the second-highest position in the service at the time. He left the military in April 1989 and went into full-time business and politics thereafter. In 1991, he ran for governor of the old Gongola State, the state now known as Adamawa and Taraba States.
And in 1993, he ran for President but lost since then, he has run for president but lost many times. Atiku Abubakar's net worth is estimated to be $1.4 billion. This has made him one of the richest politicians in Africa.
8. Orji Uzor Kalu: $1.1 Billion
Orji Uzor Kalu is a Nigerian politician and businessman. As a businessman, he got into business at the age of 19 by selling palm oil, rice, and sugar. And as time went by, he went into the furniture manufacturing and transportation business.
By the age of 20, Orji Uzor Kalu was already a millionaire according to reports. Therefore, it is obvious that he is one of the wealthiest and most successful politicians in Nigeria. Orji Uzor Kalu is the Chief of Nigeria's House of Senate and the Senator representing Abia North Senatorial District.
He was once the Governor of Abia state, serving two terms from 1999 to 2007. And with his estimated net worth of $1.1 billion Orji Uzor Kalu is ranked one of the richest politicians in Africa.
9. Ali Bongo Odimba: $1 Billion
Ali Bongo was Gabon's third president; he started serving in October 2009 following the death of his father, Omar Bongo. However, he was re-elected in 2016. With inheritances from his father, and how much he made from his political salaries and other investments, Ali Bongo's estimated net worth is estimated around $1 Billion.
10. Ahmadu Adamu Mu'azu: $895 million
Ahmadu Adamu Mu'azu is one of Nigeria's wealthiest politicians, with a net worth of $895 million. His net worth has also earned him a spot on the list of the richest politicians in Africa. He was the former governor of Bauchi State and PDP chairman. He worked for the Bauchi State Investment and Property Development Company as a property manager.
Conclusion
Based on this article we can say boldly that Bola Ahmed Tinubu is the richest and wealthiest politician in Africa and Nigeria with an outstanding estimate of $8 billion. What do you think about this post? Share your thoughts in the comments below.
Recommended: