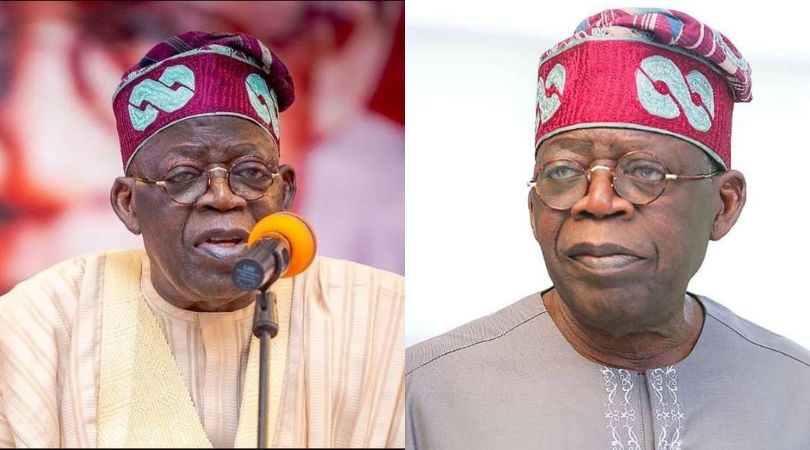 In this article, we are going to explain in detail Bola Tinubu's net worth and his biography. Bola Tinubu is the current president of Nigeria and he is arguably the richest and most popular politician in Nigeria. Nearly everyone who is interested in politics today is aware of him.
He is regarded as one of Nigeria's strongest politicians. Tinubu is a well-known politician in the nation, ranking among the most well-known. In addition to being a very well-liked politician, he is also extremely wealthy. Most significantly, Tinubu is running for the role of Nigeria's topmost citizen.
As such, we expect a lot of people will looking for information about him. We'll examine Bola Tinubu's life story and financial status in this article today. Let's examine Bola Tinubu's biography history to learn how he progressed to become the most significant political figure in the country.
Bola Tinubu's Profile
| | |
| --- | --- |
| Full Name | Bola Ahmed Tinubu |
| Country of origin | Nigeria |
| Birth date | March 29, 1952 |
| Birth Place | Osun state |
| State of Origin | Lagos State |
| Religion | Muslim |
| Marital Status | Married |
| Spouse | Oluremi Tinubu |
| No Children | 6 |
| Occupation | Accountant, Politician, Businessman |
| Political Party | All Progressives Congress (APC) |
| Net Worth | Approximately $4 Billion |
Overview of Bola Tinubu Profile
Bola Tinubu Early Life

The 29th of March in the year 1952 saw the birth of Bola Ahmed Tinubu. Little is known about his father, but his late mother, Abibatu Mogaji, was a well-known businessman in Lagos. Until her passing, she held the office of Iyaloja of Lagos State, which her granddaughter would subsequently hold.
This indicates that the former governor of Lagos was born into royalty. Tinubu was also brought up according to Yoruba customs.
Bola Tinubu Educational History
Bola Tinubu was not denied the opportunity to have a Western education. In essence, he went to the Children's Home School in Ibadan before transferring to St. John's Primary School in Aroloya, Lagos State. The majority of students in Nigeria daydream about studying overseas.
They think that foreign education is of higher quality and is completed more quickly than what is offered domestically. In 1975, Tinubu left Nigeria after completing his primary and secondary studies to visit America. He attended the Richard J. Daley College in Chicago for his studies.
Following his college graduation, he continued on to Chicago State University. He obtained his B.Sc. in Accounting from this institution. Tinubu worked for numerous American businesses after graduating.
Bola Tinubu Private Life
Bola Tinubu is a practicing Muslim who is also currently wed to his wonderful wife, pastor Oluremi Tinubu, who is a Christian. She now represents the central senatorial district of Lagos. Tinubu's mother passed away in 2014 at the age of 96. Adewale Tinubu, his nephew, serves as CEO of the illustrious Oando Plc.
His son Jide Tinubu passed away after suffering a fatal heart attack in London in 2017. Six children make up Tinubu's family: Jide, Seyi, Shade, Zainab, Habibat, and Olayinka. The children have all been adults who do well in their separate fields of work.
Bola Tinubu Work Life
Tinubu finished his undergraduate course in the United States, but instead of returning home, he took a job there. He collaborated with a number of American businesses, including GTE Services Corporation, Arthur Andersen, Deloitte, Haskins & Sells, and Deloitte. When 1983 rolled along, Tinubu returned to Nigeria.
He did not waste any time in applying for a senior auditor position at Mobil Oil Nigeria. He eventually left his position as treasurer of the corporation.
Bola Tinubu Political Career
Here is the beginning of Bola Tinubu's political journey to the top. Tinubu is a person who supports the society. He was a man of vision, and he thought the society he lived in might be improved upon. This inspired him to engage in volunteer work as a real tool for social advancement.
As a result, Tinubu participated actively in a number of political activities. Tinubu was a pioneer member of the now-defunct Social Democratic Party in 1992 when that party was still actively engaged in politics in Nigeria (SDP).
He was chosen to serve the Lagos West Senatorial District as an Honorable Senator of the Federal Republic of Nigeria that year as well. The defunct Alliance for Democracy was founded by Tinubu (AD). He was elected governor of Lagos State, serving in that capacity from 1999 to 2007.
He made significant investments in various state sectors throughout his eight years as governor of Lagos state. He became known as the "maker of Lagos" because of this.
Kingmaker and Party Leader

Today, Tinubu is acknowledged as the nationwide head of the dominant political party, the All Progress Party (APC). He put forth a lot of work to accept the job; it didn't happen overnight. This amazing politician's political career changed course. He started off as a senator before joining the Alliance for Democracy to become governor (AD).
He assumed a new position as Lagos state governor after leaving the government. Having been in charge ever since Nigeria's restoration to democracy, the People's Democratic Party seems to have been a powerhouse in that time. When you keep trying, dreams do come true.
Tinubu's attempt to unseat the PDP in 2015 was successful. At that time, the APC's Muhammadu Buhari won the presidency as his chosen candidate.
2023 Presidential Election
Bola Tinubu was the president-elect in the February 25, 2023, presidential elections. A few months before the elections, he officially told President Buhari of his intention to run for office during a meeting at the Presidential Villa on January 10, 2022. Tinubu was declared the party's primary election winner on Wednesday, June 8, 2022.
The former governor of Lagos defeated more than ten other candidates to secure the party's nomination for the 2023 presidential election. He is currently the president of Nigeria after his inauguration on May 29, 2023.
Bola Tinubu Awards and Achievements
Tinubu is a man who put a lot of effort into achieving his current success. The accomplished politician has continued to participate in politics and has received numerous awards and honors. He received various honors for his outstanding work as Lagos State's executive governor.
The following are some of them:
– The Nigerian-Belgian Chamber of Commerce recognized Tinubu as the best governor in Nigeria year 2000.
– He was awarded the Best Practices Prize for enhancing the living space. The Federal Ministry of Works and the UN-Habitat Group granted this in 2002.
– The Computer Association of Nigeria presented Tinubu with the Best Computerized Government in Nigeria Award in 2000.
– Abia State University awarded Tinubu an honorary doctorate in law in acknowledgment of his significant contributions to Nigeria's development, democracy, and good administration.
– Bola Tinubu has a number of chieftaincy positions. He is the Asiwaju of Lagos and the Jagaban of Borgu Kingdom in Niger State.
Additionally, Tinubu is known for having received a number of chieftaincy titles, all of which he is proud of. Additionally, he supports a lot of business and social groups.
Bola Tinubu Net Worth: $4 Billion
Bola Tinubu is arguably the richest and most powerful political figure in Nigeria. He is a wealthy man, no doubt. His riches come from his commercial ventures, investments, and most significantly, his political career. It's rumored that Tinubu owns a number of businesses, both domestically and internationally, along with investments. There are claims that Tinubu is worth $4 billion, which is his alleged net worth.
The wealth of Nigerian politicians cannot be quantified, hence this cannot be confirmed. It is thought that they obtain their wealth from the governmental treasury. We have yet to confirm, though, if this is his current actual net worth. In light of Tinubu's assertion that he is wealthier than the state of Osun. Let's simply make a few points clear.
We may conclude from this comparison that Bola Tinubu's net worth must be at least $7.3 billion. The Global Income Distribution Database and Canback Consulting's data publications both verified this Osun GDP.
Bola Tinubu Properties and Cars
There are rumors that Tinubu has several properties in Lagos State, Abuja, the US, and the UK. His Ikoyi property, which is thought to be worth N650 million, is possibly the most notable, though. Similar to every other political leader, Tinubu takes pleasure in luxury.
Tinubu also has a private plane, a fleet of high-end cars, and opulent homes. You undoubtedly want to know how many cars he has and how much they are worth. Also, Tinubu owns and operates a private plane valued at roughly $60 million.
Conclusion
That's the size of this article. I think you've learned a lot of fascinating facts about Bola Tinubu and his wealth. He is one of Nigeria's more erratic politicians. He owns a number of businesses, estates, and companies all around the world. We hope you enjoyed reading this article concerning Tinubu. That's how far we can go on this.
Recommended: