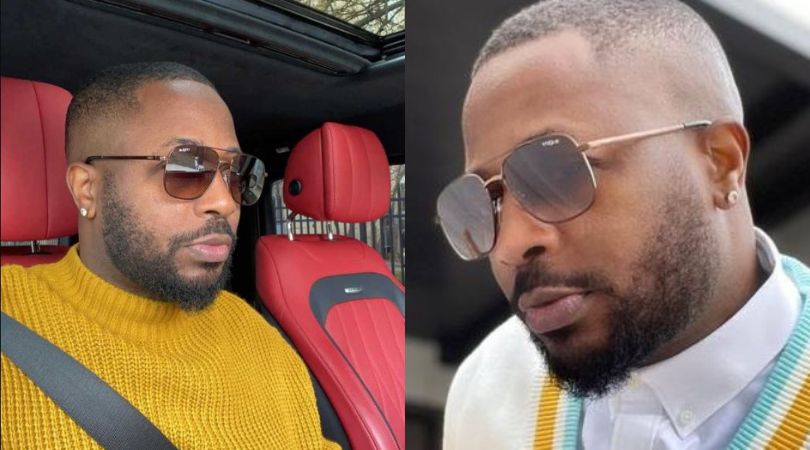 In today's post, we will be looking at Tunde Ednut's net worth and his biography. Tunde Ednut is one celebrity whose name is imprinted in the Nigerian entertainment industry. He is a multitasker who consistently contributes to blogs, social media platforms, and music.
He wants to be referred to as an entertainer rather than just a blogger. The entertainment sector is greatly influenced by Ednut, particularly through his Instagram account. There are a few reasons why Tunde Ednut is expected to continue to be well-known for years to come.
We think the details in this article will make clear everything you need to know about his background.
Tunde Ednut's Profile
| | |
| --- | --- |
| Real name | Tunde Olaoluwa Adekunle |
| Stage name | Tunde Ednut |
| Date of birth | 20 January 1986 (age 36 years old) |
| Place of birth | Katsina State |
| State of origin | Kogi State |
| Nationality | Nigerian |
| Religion | Christianity |
| Education | University of Lagos/ Kingsland University of London |
| Girlfriend/Wife | Erica Emefa |
| Occupation | Blogger, musician, and social media Personality |
| Net worth | $100,000 – $1,000,000 |
Tunde Ednut Profile
Tunde Ednut Career
Tunde is a media celebrity with a variety of skills and a great deal of specialty. Let's examine Tunde Ednut's professional history from the perspectives of comedy and music.
Tunde Ednut's Comedy Career
When Tunde was in high school, he was regarded as a humorous boy. Earlier when he was in school, he enjoyed watching different Nigerian comedians and imitating their jokes for his colleagues. Afterward, Tunde realized he had a gift for comedy and ultimately made the decision to try it.
Tunde Ednut began his professional life as a comedian before transitioning to an entertainer. He received a request to play at the Dynamiks Awards in Nigeria in 2007. The award ceremony was a big event. Many well-known figures from the media and entertainment were present.
Tunde dazzled the audience with his performance as he put on a fantastic comedy act. Tunde Ednut's career was just about to experience a significant elevation for a better outcome. Some prominent media figures at the time were drawn to Tunde's stage show.
He received an invitation to give a presentation in the UK after displaying his exceptional talent on stage. Here, he had the opportunity to interact with notable musicians and artists. Tunde has a lot of luck in getting his business a lot of exposure.
He continued to perform with some of the well-known artists that are currently dominating the charts both inside and outside of Africa. When he was based in the UK, Tunde established a reputation as being among Nigeria's best comedians.
Tunde Ednut's Music Career
Tunde developed a passion and devotion for music when he was quite younger. While he still lived in Nigeria, his church appointed him the youth leader. Ednut advanced quickly keeping count of some benchmarks. The song Catching Cold Remix starring Dr. Sid was his most popular tune.
All of this gave the impression that his long-held ideal was slowly materializing. But it's really bad that his drive and desire to become a musician progressively waned. He now has more impact on Instagram and as a writer. He currently stands out for having a significant impact on the Nigerian entertainment sector.
Tunde Ednut Net Worth
Remarkably, Tunde Ednut is one of the wealthiest bloggers in the country. Undoubtedly, he is among the most popular people in the country. Let's look at how much he has garnered. An estimate of Tunde Ednut's net worth places it between $100,000 to $1,000,000.
What factors have influenced the media personality's increasing fame? In addition to numerous endorsement agreements and enterprises, Ednut has produced a number of excellent, eye-catching films that have generated significant sales. You might as well inquire about the cost of each post on Tunde Ednut's social media channels.
The response is not absurd. The price per post on Tunde Ednut's Instagram profile ranges from $185 to $500, or between 70,000 and 190,000 in the local currency — Naira. You will be able to identify people by their cars, a joker once joked. Tunde Ednut, who considers himself to be a king or Mufasa, is open about his love of automobiles.
He was known to own a Toyota Camry and a Range Rover Discovery when he was still in Nigeria.
Tunde Ednut's Background and Early Life
Tunde "Ednut" Olaoluwa Adekunle was birthed on January 20, 1986, in the northern region of Nigeria, in Katsina State. He was born in Katsina and later relocated to Lagos with his family in the 1990s. The online personality is actually from the state of Kogi, albeit he has so far not seen much of it.
In the 1990s, Ednut and his family moved from Nigeria to Lagos. He is the second of the family's five children and the first son. He is, nonetheless, the one and only boy in his family. His parents took care of him from a young age. The American city of Atlanta is where Tunde Ednut presently calls home.
Tunde Ednut Educational History
The educational roots of Nigerian blogger and social media sensation Tunde Ednut can be found in Kogi State. The Cambridge International School served as Tunde's primary educational institution. Furthermore, he completed his secondary schooling at the Federal Government College in Ugwolawo, Kogi State.
Subsequently, the talented performer was accepted into the University of Lagos (UNILAG), where he majored in Graphic Arts. Later, Tunde Ednut continued on to the Kingsland University of London to get a degree in graphic arts. Most people consider Tunde to be a famous person who briefly worked in the Nigerian music industry. He started out as a comedian before switching to music.
Tunde Ednut Awards and Nominations
Tunde Ednut has received numerous accolades, nominations, and recognitions as a result of a fruitful career. Some of these are listed below:
1. Tunde Ednut received Nigeria Future Awards nominations in 2007 and 2008, respectively.
2. Ednut earned 3 nominations for the Dynamiks Youths Award in 2007, 2008, and 2009.
3. The media personality won the 2009 Dynamiks Youths Awards.
4. He was awarded the Young Achievers award.
5. The honor for the best Nigerian comedian in the UK went to Tunde Ednut as well.
Tunde Ednut Personal Life
Let's have a look at Tunde Ednut's family and other relationships in his personal affairs. Concerns about Ednut's partner have marred his personal life. He has appeared in a few posts by celebs who claim that he married an Atlanta-born white woman. This occurred during his visit to the US city.
The social media celebrity Erica Emefa from Ghana was allegedly dating Tunde Ednut in 2020, according to an online rumor. Rumor has it that Erica Emefa is currently Tunde Ednut's girlfriend. She might soon marry him, according to the gossip.
Ednut Tunde Social Media Handles
Tunde Ednut is one well-known person who doesn't like to complicate things. As such, he makes matters easy for people wishing to contact him. Although he hasn't provided a phone number, you can contact him on social media.
tundeednut [@] gmail dot com
@tundeednut on Instagram
@TundeEdnut on Twitter
He uses Twitter and Instagram frequently, so you may contact him there by mentioning him or sending him a direct message. Do you want to compliment him? You know what to do!
Conclusion
Tunde Ednut is one of the very few entertainers from Nigeria who has had an impact on the entertainment industry. When you consider how significant Ednut has been in the past few years, you will wholeheartedly concur with this. After reading his biography as a whole, you should realize with me that Tunde is a remarkable person.
Tunde is well-known because of his personal life, work, and numerous other accomplishments. He has shown constancy and unrelenting pursuit of his objective throughout his career. This is among the most important things aspiring musicians and bloggers should imitate.
I think the knowledge of Tunde Ednut's life narrative can help you succeed in the industry or in your life.
Recommended: