How to Become a Musician in Nigeria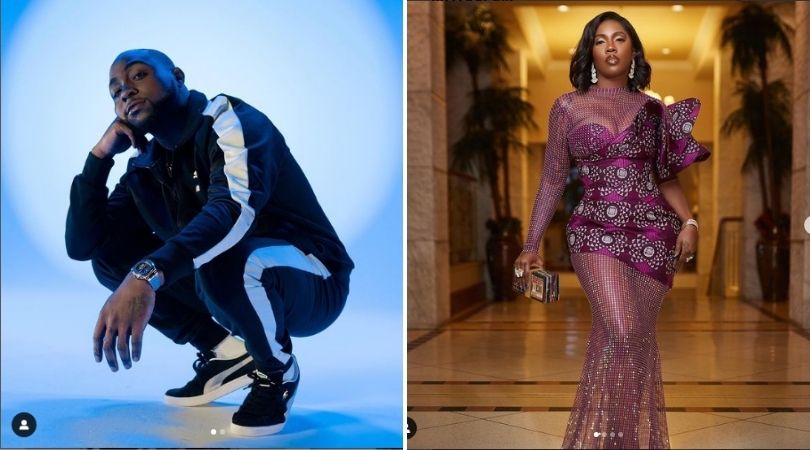 Are you a young lady or a guy in Nigeria? Do you want to become a musician or music artist in Nigeria and you do not know how you can go about it or the steps you need to take? Read this article to the end. In this article, I will share with you how most upcoming artists in Nigeria make money and get signed to any record label.
Many musicians think that they need to be signed to a local or international record label before they can be a millionaire or famous as a musician but this is not true. There are many ways you can make money either online or offline as a musician in Nigeria. All these I will be sharing in this article so read to the end.
How to Become a Musician in Nigeria
So here are the steps on how to become a musician or musical artist in Nigeria and start making money today immediately as an upcoming artist.
1. Belief in Yourself and your Gift
The first step to becoming a musician or artist in Nigeria or anywhere in the world is to defeat your fears. Ignore people that tell you you do not have to be afraid. Fear is a good thing and do not let it discourage you.
See the process of moving from an upcoming artist to a famous superstar has a challenge and not a big deal. You need to believe in yourself because if you do not nobody will. You need to push yourself above stage fright and other types of fears as a musician. 
If you do not your will cut your music carrier in Nigeria even before starting. You also need to seek advice from other famous artists on how they made it. You can watch many interviews of musicians on this.
2. Learn How to Sing and Pitch Songs
This is the second step to becoming a musician in Nigeria. I have seen many young youths both ladies and guys avoid this and say they want to become a musician in Nigeria. They tell you that so many successful artists in the Nigerian music industry cannot sing well yet they are successful.
They rely on these artists as a check that they will also become famous and rich as long as they can manipulate their way all through. Although this is sometimes true this is not always true. Many of these musicians do not have good voices and are famous just by chance or luck.
We all know luck is not for everyone. The fact that it worked for some does not mean it will work for you. This is why you really need to learn how to sing. I mean learn singing to a professional level. Your voice is an asset. It is what will make you money so you have to invest hugely in it.
It is not important for you to hire a voice coach especially if you cannot afford it. You can learn how to sing online just by watching different YouTube videos on singing.
3. Learn to Play Musical Instruments
Learning how to play at least one musical instrument is very important if you are serious about becoming a musician in Nigeria. Many music artists also feel this is not a big deal but it is. Fans and record labels will always choose musicians that can play one or multiple instruments to musicians who cannot.
Asides from looking more attractive when you know how to sing and play instruments, the ability to play musical instruments also helps you to be able to compose songs easily without going to the studio. Artists like Asa compose their songs easily because they can play musical instruments.
In the corner of your home, you can compose an evergreen song just by putting some chords together on the piano or guitar. So do not let anyone deceive you. You can also make money playing musical instruments, especially in clubs, churches, or parties.
With this, you can start making money early from the Nigerian music industry early. There are many musicians that got recognized first as instrumentalists before being known as music artists.
4. Make Money Singing and Playing Instruments
Many upcoming musicians and artists in Nigeria have been asking how they can make money as a newbie in the entertainment industry especially when they are not yet signed to a record label. Singing live and playing instruments is a major way many artists make money.
You can make money by singing at nightclubs or parties or you can make money by playing musical instruments for a band. How much you are paid per show depends on how good you are at singing or playing the instrument. This is why I emphasized professionalism at the beginning of the article.
There are other ways but these are the 2 major ways. To know other methods read the article on top ways Nigerian musicians and upcoming artists make money
5. Upload your Singles on Social Media
Social media is a very good tool but it amazes me how many of us underestimate it. With just one live video of you singing and you can trend for days. If you do not have a live video you share regularly you can share any other type of videos.
Just make sure they are about you singing or attending shows and parties. Pictures of you in the studio and relaxing on regular days are not bad too. They make your followers know that you are living the life.
6. Record your Songs in Studios
Now that you have done all these this will be the right time to record some songs in the studio. The money you made singing in shows and playing an instrument for bands can now be used to compose and records songs in the studio.
Not all artists or musicians can compose songs themselves so if you cannot do not bother yourself. You can employ a song composer to write songs for you at a cost. All studio sessions come at a fee. However, how much the music producers charge per beat or session depends on different factors. E.g. How good the producer is.
7. Promote your Songs Online
When you are done recording and mixing all these songs you can then proceed to upload these songs online listening. YouTube and other streaming platforms are a good source of avenues to make money. Especially if the song is listened to by thousands of people. To promote your songs online you can also run ads on YouTube for more recognition.
8. Getting Signed to Record Labels
As a fast-rising musician that is passionate about his or her music carrier, getting signed to a record label should be last on your list. Many artists feel that it is until they are signed to a record label that they can be recognized as professional artists but this is not true.
In fact, the more desperate you are the more you will be avoided by record labels. What you should focus on is the promotion of your singles. People will know you by your tracks and hit songs first before they know you belong to a record label.
When the opportunity comes to get signed, you need to read your agreement very well before you sign to be an artist to that record label.
Conclusion
There are no major subjects to read in school before you can become a musician in Nigeria or anywhere else in the world (although you can study music at the university). I have witnessed people who never read anything about music yet are famous singers. You just have to be focused and consistent and never give up if you really want to get to your peak in your music career.
Recommended: