How to Become a Video Vixen in Nigeria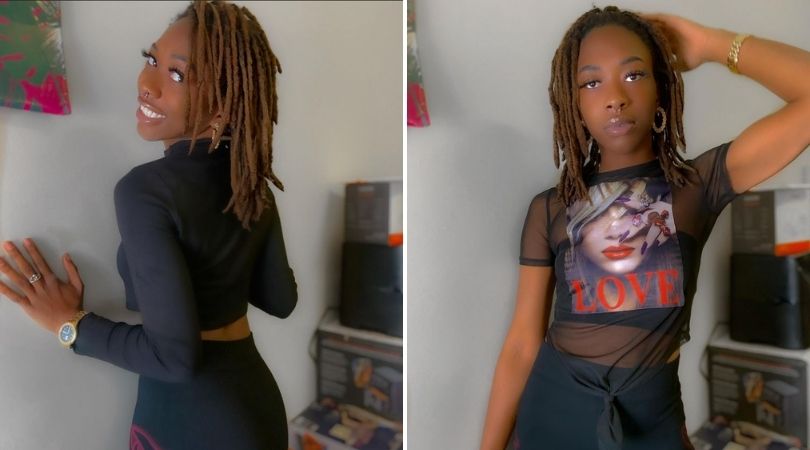 Do you want to become a video vixen in Nigeria? Do you want to become famous by appearing in music videos and get paid? Do you want to be part of the popular video vixens in Nigeria? Read this article to the end. In this article, I will be sharing with you a step-by-step guide on how you can become a video vixen in Nigeria.
And how you can make money from it dancing or appearing in music videos, and also how you make money sharing dance videos on social media.
Who is a Video Vixen?
A video vixen is a paid video model that appears in music videos. A video vixen can be an aspiring actor, model, or even dancer or singer. A video vixen can be a male or a female. The job is not for ladies or women only. Male video vixens are not common in Nigeria. However, it does not mean they do not exist. As for how much you can make as a video vixen in Nigeria.
It depends on so many factors like how popular you are, how good you are when it comes to vibing or dancing to songs, and more. Averagely you can make as much as #20,000 – #200,000 per video shoot in Nigeria. Asides from this, you can also be tipped by the artists, producer, or any other person on set.
How to Become a Video Vixen in Nigeria
Here are steps on how to become a video vixen in Nigeria today.
1. Learn and Expose Yourself
Learning and exposing yourself is the first step to becoming a video vixen in Nigeria and anywhere in the world. If you ask any popular video vixen in Nigeria they will tell you that being who they are today came with hard work.
Many of them joined the entertainment industry very early even when they do not know what they want to do with their lives. So you need to expose yourself and learn. Expose in the sense that you need to go out often. You need to attend any and all parties. You need to go to clubs that music artists go to chill.
You need to learn in the sense that you need to watch how things are done and what things are needed to join the music industry. For example, dancing; being a dancer is a good way you can penetrate the music industry. Popular dancers like Poco Lee used this same method.
If you are a dancer and you are able to vibe (move) to songs you can be regarded as a video vixen. Asides from learning and exposing yourself, you also need to work on your appearance. You need to constantly look good and dress well. Remember some video vixens are models you want to be able to stand toe to toe (compete) with them.
If you are a lady you need to always work on your shape. Make sure you are not fat and you are not too slim. You should be in between. Regular dieting and exercise will make you fit.
2. Watch Music Videos to Learn More
This is the second step if you are really serious about how to become a video vixen in Nigeria. YouTube can be a good source at this time. You just need to search about video vixens, how they live their lives and watch. Google is the biggest search engine after Google is YouTube so there is almost nothing you cannot find on YouTube. Let these videos teach you how to live the life of a video vixen.
3. Follow and Learn from Popular Vixens
If you are really serious about becoming a video vixen in a country like Nigeria you need to follow popular video vixens on social media. Instagram is the best for this. Popular video vixens usually share their dance videos on Instagram you can learn some of these dances to increase your dance skills.
There also share good pictures wearing different designer clothing. It is not a must you buy these designer clothes to snap pictures. You can start with the clothes you have. Just make sure they are fitted and they look good on you.
4. Promote Yourself on Social Media
Social media is a very good tool as it has promoted and made other video vixens popular it can also make you popular. At this point, you need to have an Instagram account where you can upload pics and videos. There you can dance to different songs, upload them and tag the singer of the song. Also, consider using relevant hashtags as they go a long way in getting your content more views.
5. Get your First Concert
Your first gig might not come easily but it will definitely come. This might be to dance at a concert or appear in a music video and get paid. How much you charge for shows or videos at these times depends on you. However, I will encourage you to reduce your charges to the barest minimum first then when you get more patronage you can increase your pay.
6. Making Money as a Video Vixen
There are different ways you can make money as a video vixen in Nigeria. It is just like when you are a model. You can make money by appearing at shows, parties, concerts, and music videos. And you can also make money by monetizing your content on social media (uploading your dance videos on Instagram and YouTube majorly).
Please note that your followers and viewership have to increase to a significant number before you can monetize on these platforms. For example, you have to have 1000 subscribers and 4000 watch hours on YouTube before you can monetize your youtube channel.
Conclusion
The life of a video vixen is a good life but this luxury life does not come easily. It takes time and consistent effort. You have to have a never-give-up attitude to make it to the end. Never underestimate the people you know too. They can introduce you to popular artists and videographers in Nigeria.
Recommended: