How to Start Okrika Business in Nigeria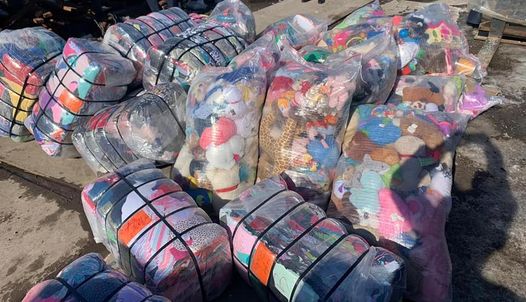 This article will guide you on how to start a profitable okrika business in Nigeria. In this article, you will know the capital needed to start okrika business in Nigeria, whether the business is profitable, whether you need a business plan, and other secret steps needed to start okrika business in Nigeria.
Okrika business is a popular business in Nigeria and it can be run by anybody no matter the tribe or whether you are educated or not. What matters in this tokunbo business is that you know how to sell and increase profits. You also need to be able to attract customers and retain customers in the business.
From what I have discovered from this business so far; to sell and make profits from your okrika whether it be clothes, shoes, electronics, cars or any other thing you need to know where you can buy your okrika goods at the lowest prices.
Depending on the kind of okrika business, if it is okrika clothes you can buy your clothes from Cotonou in bales. However, other okrika goods like electronics and cars are majorly imported from other Western countries to Nigeria.
If you are really passionate about this business and you do not want to leave the country or be responsible for the importation of the goods, you can simply buy your okrika from popular okrika markets in Lagos like Oshodi market, Katangua, Tejuosho market, Badagry market, Balogun market, Yaba market, Aswani market and more.
Capital Needed to Start Okrika Business
You can use any capital ranging from N10,000 and above to start okrika business in Nigeria. Okrika clothes and shoes are mostly sold in bale (weight) and in quality. The more the goods weigh the more costly they will be and the higher the quality the more expensive they will be. With a minimum capital of N10,000, you can start okrika business in your local area selling children's clothes, socks, or underwear.
The more capital you put into okrika the more profits you will make from the business. But making millions does not come in a day, week, or month. It comes with persistence and patience – continuous learning of the business.
How to Start Okrika Business in Nigeria
Here are steps on how to start okrika business in Nigeria.
1. Do your Market Survey
This is the first step to starting any business in Nigeria. You need to do your findings. You need to know if the business you are planning to go into is lucrative in the area you live or not. If it is, which particular type of okrika is lucrative there? Is it second-hand clothes or second-hand shoes or electronics?
If it is clothes is it baby clothes that sell more in that area or adult clothes? What is the average income of people in that area? What is the standard of living of the people there? Can these people afford quality okrika? All this you need to ask and find out before you can go into the business fully. If you do not do all these you will make continuous losses in the business.
2. Write a Business Plan
Many Nigerians often ask if they need to write a business plan for their okrika business or not. They want to know if it is all worth it from the start. Well, I will say that is not in all kinds of business you need a business plan.
And the only reason you might need an okrika business plan is if you are going into okrika on a large scale. What determines whether a business is small, medium, or large scale is the capital you invest into the business.
If you are investing about N500,000 above into your okrika business you will then need a business plan. If you do not know how to write a business plan you can learn how to write it using online guides but if you do not want to stress yourself with all these you can simply hire a professional to write it for you.
3. Get Capital for the Business
Capital is needed in a business like this and it is not a must you start with huge capital you can start with any money you have first and as time goes grow the business. You can save up if you do not have this money at hand depending on how much you earn. If you also have a way you can get the okrika on credit you can. This is if you know the sellers.
However, I will never advise you to get the goods in credit, especially as a first-timer in the business but if you want to you do not have to bother yourself as to how you will make this money back. Okrika business is a profitable business.
For example, if you buy a small bale of second-hand shoes for #70,500 you can sell these shoes and make a profit of #30,000 on a minimum. This means that after selling all these bags you will have a total of #100,500.
4. Get a Shop or Sell from Home
You can run your okrika business from your home, shop, or even your car. You are not limited by location when it comes to this business. I have seen people sell okrika clothes in offices. I have also seen people hawk it on Nigerian roads. If you do not have capital you can run your okrika business from home but if you have the money to rent a shop.
To rent a shop for your okrika business you have to make sure the shop you are renting is not too expensive and it is located in the right place. This is the secret of okrika business. This shop could be located at a bus stop, t- junction, or roundabouts.
You do not need to put too much in this shop in terms of equipment if you do not have much as most of the goods will be hung or on the floor.
5. Buy Products Wholesale
As I explained earlier, you do not need to travel to Cotonou to buy your okrika especially if you cannot afford it. You can simply buy your goods from any popular okrika market around you. If you stay in Lagos or you live around its environs you can come buy your okrika in Lagos and transport it to your home or shop. After buying these okrika, especially okrika clothes you might need to wash and iron these clothes.
This is to make sure you remove obvious stains and to make sure many of the clothes are not rumpled. After doing all these you can now start selling your okrika. To know how you can give appropriate prices to the products you might need to get experience from other okrika sellers. When you learn this it makes you avoid unnecessary losses in the business.
6. Profits in Okrika Business
Profits in okrika business are not made immediately or at once. It is a gradual process. Like I explained, you learn on the business. But these are some tips that will surely increase your profits in the business. Here are many ways you can increase profits in your okrika business.
A. Package your Goods well
There is nothing like packaging when it comes to business. For example, there is a huge difference when you dry clean your okrika clothes before selling them. When you dryclean your clothes you can sell them at a higher price.
B. Buy Goods at Wholesale Prices
Like the regular tips in business the more you invest in a business the more profits you will make from the business. To make more profits from okrika business you might need to invest more.
Conclusion
Okrika business is a lucrative business. It can be started and run by anyone. It can even be a side hustle for a woman or the main business for men. You just need to be smart in the business and know how well to sell your products. If you are a student and you are looking for a clothing business or phone business you can start okrika business.
Recommended: