How to Start Bedsheet Business in Nigeria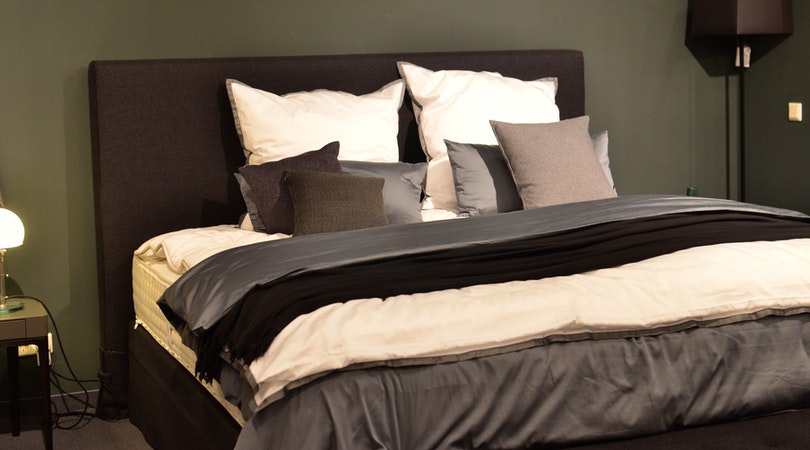 Another lucrative and untapped business in Nigeria is the bedsheet business or what some people call bedspread business. It is regarded as a lucrative business in Nigeria because of the massive turnover it makes. And it is an untapped business in Nigeria because many Nigerians do believe how much profit it can make so because of this, many are not in the business thus making only a few to be in the business.
If you look around, you will see that there are little to no people or shops in your area that really sell bedsheets. Aside from looking at your area, you can also take a look at the popular markets around you – rating the sellers of bedsheets compared to the cloth sellers or curtains/fittings sellers, you will see that the percentage is very low. Probably 5% of any market or 0.5:10 ratio in any area.
So this business is a good business in Nigeria whether you want to start it as a stay-at-home mum in Nigeria or as a student in Nigeria who wants to make extra money while in school. That's why today on the blog I will be teaching you not only how you can start this business but how you can scale it to the top meaning how you can grow the business into a full-time business.
We all know the most important part of any business is not really "how to get capital to start the business" or "how to get workers" or anything. All these are important but the most important part of any business is to know "how to sell" – sell your products or services. Yes, how to sell and retain customers.
If you can do this and do it very well you will be making unbelievable profits and you will be bold to start not only businesses you know but also businesses you do not know much about and you want to start to make millions. So without wasting much of our time, let's go into it right away!
Popular Bedsheet Sizes in Nigeria
There are different types of bedsheet sizes in Nigeria. We have the:
1. King-size with 4 pillow covers (6ft * 7ft)
2. Double size with 2 pillow covers (4ft * 4ft)
3. Student size
Common Pillow Case Sizes in Nigeria
There are different types of pillow case sizes in Nigeria. They are:
1. Decorative pillowcase
2. Patterned pillowcase
3. Round pillowcase
4. Square pillowcase
5. Rectangular pillowcase
How to Start a Bedsheet Business in Nigeria
Here are steps on how to start a bedsheet business in Nigeria.
1. Do your Market Survey
Despite all, I have said about the bedsheet business so far being a lucrative business in Nigeria. It will still be ignorant for you to just start the business without doing the market survey in your area or location. A market survey is very important and to do that you need to ask some important questions.
These arrays of questions will not only open your eyes to how people (customers) will react to the business but it will also open your eyes to what will work and what will not work in terms of sales.
For example; you need to ask questions like…
1. What is the mentality of people in your area as regards bedsheets?
2. Are they people who value interior decoration?
3. What is the average income or salary of these people? You don't want to sell bedsheets to people who cannot even afford to feed themselves.
4. What bedsheet average price is best suitable that will make people (customers) in that area buy from you easily?
5. Do I need to rent a shop or carry my bedsheet to sell anywhere I go?
Many people get it wrong by thinking they need to rent a shop for any business they are going into in Nigeria. Not all business needs a shop at least not in the beginning. Renting a shop when it is not actually needed might be a big waste of your capital. These are the questions you need to ask yourself and get answers to before you even think of starting your bedspread or bedsheet business.
Read our guide on how to conduct market research for new and old businesses.
2. Get the Required Capital
The capital you will need for your bedsheet business in Nigeria totally depends on how large you want to go into the business. If you are going into the business as a bedsheet manufacturer and seller you will definitely need a capital of about N400,000 – N500,000. Because you will have to buy the cotton materials yourself wholesale, buy sewing machines, employ workers, and rent a shop or showroom.
The advantage of this is that it puts them at the top of the demand chain in the bedsheet business. If you are going into the business just to buy and sell the bedsheets, you will need a capital of about N50,000 – N100,000 to start. All you need to do here is go to popular markets like Onitsha, Aba, and Eko buy your readymade bedsheets, and start to sell in small quantities.
The kind of capital invested in this type of bedsheet business makes it a low-risk business. You can go for any one of these depending on how much you have and how well you can handle it risks.
3. Capital to Start Business
Here are different ways you can get capital to start your bedsheet business in Nigeria.
A. Save Towards it
Yes, this is possible if you believe it can be done. Just like you save for other expenses like house rent, utility bills, school fees, and the like, you can save towards this business. All you have to do is get the total amount of money you want to save for the business and start setting aside money every month towards it. If you do not trust yourself to be able to do this well.
Honestly, you can go to your bank and tell them you want to open an account where you can only save and not be able to withdraw until a certain period. I cannot remember the name it is called now but if you explain it the way I just did now they will help you out. These savings could be 1 year or even 2 years or maybe even 3 years they will help you. When you are done saving you can now take the money saved to start the business.
B. Lend Money from Family and Friends
Although this option looks below standards to some people, it is still better than borrowing from the bank because you can get the money easily with fewer questions asked and no interest when paying back. Heck, some might even give you the money without asking for a payback just to support you instead of borrowing you if they know who you are and what you really stand for when it comes to money and business.
C. Lend from Money Lending Organizations
You can now borrow money from banks especially if you have been banking for a long time but the interest rate might be too much for you, especially with the fact that you do not know how fast the bedsheet business will start making profits.
4. Proceed to the Market
At this stage, the next step is you proceeding to the market to buy the bedsheets but before you go here are a few things you should put in mind.
A. Ready-made or Bedsheet Materials
Do you really want to buy the ready-made bedsheets (new products), tokunbo, or do you want to buy the bedsheet materials yourself and sew them on a mass scale? Like I said earlier anyone you go for at this juncture totally depends on how much you want to use to start the business but know this; the higher the capital invested in the business the higher the profits you will make.
For example, you cannot compare someone who invests N1M in a bedsheet business in Nigeria with another person who invests N100,000. Surely both of them will make profits but not on the same scale.
B. Size of Bedsheets
The kind of people living in your area should also determine the kind of bedsheets you will buy for your bedsheet business. You cannot buy King-size bedsheets when the people who mostly live in your area are students and you cannot buy student-size bedsheets when the people in your area are mostly married people or people who live in their own houses. So take your time and make proper findings.
After all these considerations, you can now proceed to markets like Eko/CMS, Onitsha, or Aba to buy your bedsheets. Go to any of these markets that are closest to you. If you're in the east you can go to Onitsha or Aba, if you're in the west go to EKO/CMS or Tejuosho market.
When you get to the market and you're finally able to get a customer that is going to sell to you either the ready-made bedsheets or the bedsheet materials, do not just buy what you need and leave. Ask questions and seek advice aside from whatever information you have gathered already.
Remember these traders have already been in the business for quite some time now so they know many things that you do not know. Aside from doing this, to know more about the business, talking also helps you to form deep bonds with the seller so this is a win-win situation. Buy your bedsheets and take it home.
5. Package your Bedsheets for Sale
As a Nigerian man who also deals in buying and selling goods in Nigeria, I have never depended on Nigerian wholesalers to package my goods for me and you should not too. The reason is that they never package to make it customer worthy, they only package to deliver your goods. So you need to buy packaging nylons and repackage your bedsheet again after you've taken them home.
After repackaging your bedsheets, you will need to get the cost price of each bedsheet you bought and how much you want to sell them. Prizes of bedsheet in Nigeria usually ranges from N2,000 – N10,000. The amount you decide to sell each depends on how much you bought them, the pockets of those you are selling the bedsheets to, and how much profit you want to add. You have to look for the middle point. This decision is totally up to you.
6. Start Selling the Bedsheets
At this point, you need to start immediately. You can start by telling people – your friends and family first about the new business you're into. Take some samples with you when visiting them to show them and try as much as possible to convince them to buy. What I mean here by convincing is that you should sell your products with your mouth and avoid selling your bedsheets to them on credits.
This can ruin your business right from the onset. After selling to your family and friends, you can now move to the next big thing which is selling to boutiques and local stores in your area. Some of these stores might not necessarily buy your bedsheets from you because they are not sure if the business will move fast in their store.
So you can convince them to just give it a try by displaying them in their store for a month and watch how things turn out. If the trial bedsheets are bought by customers, the business will start properly.
7. Making Profits Selling Bedsheets
For a start, you can add a little profit so that boutiques can be able to sell at higher prices but as time goes by you can scale (increase) your profit. For example, if the cost price of a bedsheet is N4,000, you can just add N500 or N700 as your profit.
This means you will be selling that bedsheet to the boutique at N4,700 and they can now increase the selling price to N6,000. This is the simple selling strategy for starting out in your bedsheet business in Nigeria.
8. How to Sell Beddings Online
There are multiple ways you can now sell any products in Nigeria and many of these methods do not require much of your time and effort just the technical know-how. To sell your bedding online all you have to do is upload a picture of the bedsheets, write a short description about them, and add your phone number and before you know it customers will start calling in about your products.
A. Sell Bedspread on WhatsApp
This is the first social media app I want to recommend to you to promote your bedsheet business in Nigeria because it serves as a playing ground for many of us who really want to understand internet marketing. It helps you master marketing on all social media apps.
Let's face it, no matter what I tell you here – methods and advice on how to promote your goods on social media you will still need to learn before you become a professional so you need WhatsApp.
How to Promote Your Bedsheet Business in Nigeria
All you have to do here is to get a phone with a good camera and snap your bedsheets. Snap them on a white background and if the bedsheets are white, snap them on a black background.
After doing this, download any photo editing app from the Google Play Store that will allow you to fine-tune the bedsheet photos and add your brand name and phone number then start sharing them on your WhatsApp status and use them as your DP. Also, share them on popular groups. It will increase your chance of meeting more buyers.
B. Sell Bedsheet on Instagram
Instagram has the same twist. It is the same method you use in posting bedsheet products on WhatsApp. You will also use it in posting pics on Instagram just you will need to open a business Instagram account for the bedsheet business to make it look more professional instead of using your own Instagram account. Also, don't forget to use hashtags when uploading as this will make people find you easily when looking for your products.
C. Sell Bedsheet on Jiji
Jiji is a good website where you can also promote your bedsheet business and guess what? It has SEO (Search Engine Optimization). This means that if you are able to punch in the right keywords when you are registering your bedsheet business on the platform you will also appear on Google Search Engine when people search for bedsheet sellers or dealers in the area.
Jiji is good and you can register on the website for free but if you want to promote your products with Ads to reach a wider audience, you will need to pay money.
D. Sell Bedsheet on Jumia or Konga
Jumia and Konga are popular e-commerce websites in Nigeria. In case you've not heard about them, they can also sell your bedsheet for free. All you have to do is to register with them as a seller and send your product info, pics, and other valid particulars. After registration is complete and you have been registered as a seller, Jumia and Konga will display your products on their website and when people click to buy you will start making profits.
E. Sell Bedsheet on Blogs
You can also market your bedsheet on blogs. All you have to is reach out to the owners of the blogs and have an agreement with them. This could be based on commission bases and based on pure ads. For a small sum of money, your company name and phone number can be added to the bottom of articles like this as it will increase your chances of getting customers who really want to buy bedsheets.
When they order, you can waybill the bedsheets. The most important thing here is you're out and not sitting down expecting customers to come and meet you.
Conclusion
There's no excuse for not starting a business in Nigeria today. Even if you cannot start the bedsheet business at a full scale please, start with whatever you have now and see how things go from there – if you like the business and you believe you can make headway.
Recommended: