How to Start Dropshipping Business in Nigeria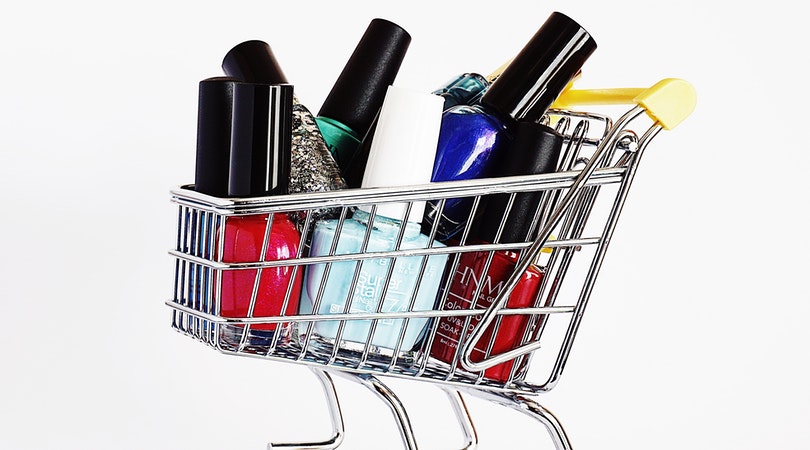 Are you thinking of starting dropshipping in Nigeria? Read this article to the end. In the article, I am going to be guiding you on everything to start a successful dropshipping in Nigeria.
I will be answering questions like if drop shipping is profitable, how to drop ship from China to Nigeria using AliExpress, how to drop ship in Lagos or from any other state using popular e-commerce stores like Jumia and Konga, and more. So, I am sure you have been hearing about dropshipping and you are wondering what it is all about.
What is Dropshipping?
Dropshipping is a type of order-fulfilling method where a seller does not have a store or have the products they are selling. Instead, when the order has been made by a buyer the seller then purchases the item from a third-party supplier and has it delivered to the customer. Dropshipping helps its sellers to avoid unnecessary expenses in terms of workers' salaries, utility bills, store rent, and more. With a drop shipping business, you can sell a product without having direct contact with it as long as the products can be delivered by a supplier anywhere.
Is Dropshipping Profitable?
Dropshipping is a profitable business when the business is looked at deeply. It saves or reduces expenses and it increases profit because sellers can sell products at usual prices and cut the cost of storage or inventory and others. Drop shipping is also lucrative because you do not need to spend most of your capital (money) marketing online and logistics.
Another benefit of dropshipping is that you help the third-party seller to sell his or her goods easily. The best thing about dropshipping is that you can use the business to sell anything online. You will spend just a little on ads but make a lot of money when customers start making orders.
How to Start Dropshipping in Nigeria
Here is how to start dropshipping in Nigeria with just your smartphone or laptop and the internet.
1. Get the Required Capital
This is the first step to starting any business. To start a successful dropshipping business in Nigeria you do not need a big capital. You just need small money to buy two major things. You need money to buy a laptop or smartphone and you need money for a monthly internet subscription.
The laptop will be your office and your internet will be an avenue at which you use to get customers to buy products from you. Every other thing in the business does not need your capital as you can fund these expenses using your profits.
Expenses like the cost of transporting goods to the customers can be deducted from the profits of goods sold. With a capital of 50,000NGN – 100,000NGN you can start a profitable dropshipping business in Nigeria.
2. Conduct your Market Survey
After getting your capital or the necessary equipment needed to start your dropshipping is the next step will be to do your findings of dropshipping in the local area you are in. You need to know if the dropshipping business can thrive in the Nigerian state you are in.
For example, dropshipping is obviously more profitable in Lagos state than in Ondo state. Your business survey will also let you know how dropshipping is been run in your local area. For example, in Lagos, the most common dropshipping business is ordering from wholesalers from major markets and selling to retailers.
To understand more about dropshipping in your area you need to study popular dropshipping businesses around you. You need to understand the trends.
3. Choose the Products to Sell
There are products that are more profitable in dropshipping than others. There are also fast products and there are slow products. Fast products sell fast because they are often sold alongside the season of the country. For example, umbrellas sold during the rainy season make umbrellas a fast product. We also have slow products.
These are products that are not necessarily in the season with the country but there are always in need. An example is leather shoes. Leather shoes can be sold at any time of the year. This is why you need to choose a profitable product to sell. From experience, I will advise you to sell slow products as these products are always moving no matter what time of the year and the situation of the country.
Being new to the business is not an excuse to be ignorant. Read our article on the 100 best products to sell online in Nigeria.
4. Find a Trustworthy Supplier
If you are considering going into the clothing business you need to find a trustworthy supplier. This supplier can be a local supplier or a foreign supplier like AliExpress. It depends on what you want and what you prefer. To do dropshipping with AliExpress means you are buying goods from AliExpress to be shipped to Nigeria.
Dropshipping on Jumia, means you are selling goods. What you do is upload the pics and information about the products. And when there is an order you buy the products from a third-party seller to be delivered to the buyer.
5. Choose a Dropshipping Website
There are many dropshipping websites in Nigeria and overseas. These are:
1. Jumia
2. Konga
3. AjeboMarket
4. Kara
5. Jiji
6. AliExpress (China)
Out of all these websites, you can choose one or two to start your dropshipping business.
6. Profits in Dropshipping Business
Many may ask how they can increase profits in their dropshipping. What can do to increase profits and reduce loss to its bearest minimum? Like I have mentioned some of these points earlier but I just go through them again for points of emphasis. The first way you can increase profits is to sell slow products instead of fast products.
Fast products are seasonal but with slow products, you can always sell every time of the year. Another way you can increase profits in a dropshipping business is to always buy your products from a wholesale supplier instead of a retailer. The cost of goods from a wholesaler is always lower than that of a retailer.
Another thing is to focus on fashion items or electronics like computers and mobile phones. Fashion and electronic items sell faster than any other items in dropshipping.
Conclusion
Dropshipping business is a lucrative business in Nigeria and this is because Nigeria is still an underdeveloped country. An underdeveloped country like Nigeria still depends largely on imports. And because of this, there is still a high demand for dropshipping business as long as you can focus on products consumers are really interested in (clothing and electronics).
Also, if you cannot do dropshipping you can do affiliate marketing. Affiliate marketing is similar to the drop shipping business. It only difference is that in affiliate marketing you are advertising other people's products for a commission.
Recommended: