How to Make Money with Google Admob in Nigeria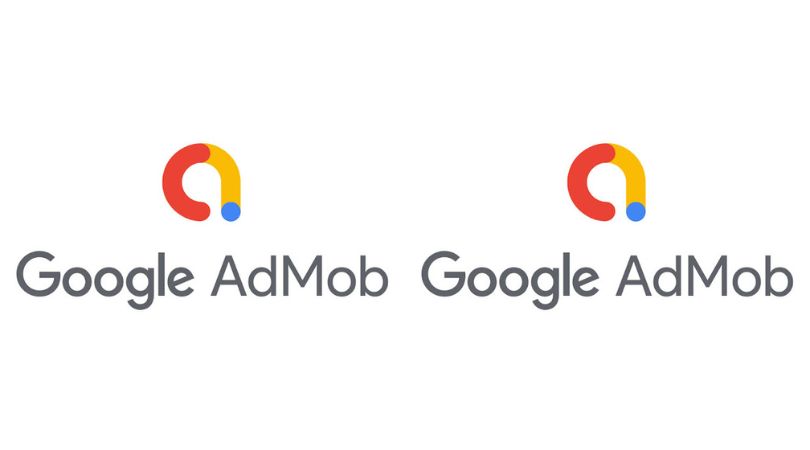 In one of our articles, we explained how you can make money on Google in Nigeria, and in that article, we explained how you can make money with Google Admob. In today's article, we are going to be going into details – the step-by-step guide on how you can make money with it.
Google admob is also used to make money just like Google AdSense. But many people do not know about this. The reason why Google AdMob is not popular is that you need a mobile app before you can make money with it, unlike google adsense which just needs websites or blogs.
It is mostly app developers that use Google admob to earn money but in this article, I will guide you on how you too can also make money even if you are not an app developer.
What is Google Admob?
Admob is a subsidiary of Google. It is a mobile advertising company originally founded by Omar Hamoui. The name was AdMob is derived from 'advertising on mobile'. It was incorporated on 10th April 2006 while Omar Hamoui was in business school at Wharton School. The company is currently based in Mountain View, California, United States.
Is Google Admob Legit?
Google admob is legit and it is a legitimate source of income for software developers and owners. So many tech companies have been able to make money solely from their innovations through AdMob. As a Nigerian. you and earn money on Google AdMob as long as your app is good and is used regularly by users.
How does Google Admob Work?
Just like the way Google AdSense is used to monetize websites google admob is used to monetize mobile apps. Admob works by placing ads on your app based on some conditions you set. Ads are created and paid for by advertisers who want to promote their products and services. 
The amount you earn on Google admob varies because of the different prices advertisers set for different ads. Before you can make money with Google admob you need to create a space where ads can show on your app.
How to Create a Google Admob Account
Below are the steps to create a Google AdMob account.
Step 1: Visit the Google admob website URL: https://admob.google.com/home/
Step 2: On the welcome to admob sign up page, fill in your country name, timezone, bill currency and accept the terms and conditions. Ather this, click on 'Create Admob Account'.
Step 3: Inform Google about your suggestions so that they can let you know of any updates.
Step 4: At this step verify your account and then continue to admob account.
Step 5: On the dashboard, click on apps. Add your app by giving your application a name, select your project status, and then choose your app platform whether is Android or iOS.
Step 6: Create an ad unit by selecting your project and clicking on the 'add ad unit' button.
Step 7: On Google admob, there are three categories of Google advertisement banners. We have advertisement banners (ribbon-based), interstitials (full screen), and rewarded (videos).
Step 8: Give the ad unit a name.
Step 9: At this step, you need to set up your payment. Here you will need to submit your address and other vital information.
Step 10: Here you have to integrate your app with the app ID and unit ID.
How to Make Money with Google Admob in Nigeria
Here are steps to make money with Google AdMob in Nigeria.
1. Develop an App or Buy One
Since you need to have an app before you can make money with Google Admob, the first step is to create an app. This is where your skills as a software developer come here. You need to create an app that is a game or a mobile app that helps its user to perform one task or the other.
If you cannot create a mobile app, you can also buy one. The idea that is it only software developers that can own apps is false. You can also own a mobile app by buying one online. There are many platforms on which you can buy a mobile app. Some of these platforms are sellmyapp, codecanyon.net, codester, ibuildapp, and more.
2. Promote the App Online
After creating or buying a mobile app it takes time before consumers start installing it to use. This is because they need to know that your app is safe and it truly serves the purpose it was created for. This is where app promotion comes into place. You need to promote your application by creating ads for it.
A video ad is beneficial for using the app and how to install it will go a long way. This promotion might take time especially if you have a target of number of users in mind. However, do not worry.
3. Sign up for Google AdMob
After your app has gained publicity and trust the next step for you will be to sign up for Google AdMob so that you can monetize your mobile app. I have explained the steps above. You just need to follow the process hitherto.
It is important to note that the 9th step might be technical for you if you are not a software developer. If you cannot do this, hire a professional app developer to help you out.
4. Start Earning with Admob
After the sign-up has been done and you met all the conditions or criteria, you can start earning with Google Admob. Over one million apps are using Google admob to generate revenue of $1 billion for their app developers. This tells you that they are reliable. As time goes by after signing up for Google Admob you will see your earnings increase.
5. Increasing Earnings on Google Admob
There are many things that determine your earnings on Google Admob but one major element is the country the users of your app operate your mobile application from.
For example, you will earn more on Google admob if your users are from Canada, the USA, and the United Kingdom. Asides from this, you also increase your earnings when users stay longer on the app and they use the app often.
Conclusion
Making money with Google AdMob is one of the easiest ways to make money online in Nigeria. This is because you will always make money as long as users use your mobile app. You also do not need to do anything daily aside from doing a few changes to your app to update it once in a while. If you are a developer I see no reason why should not be making money with Admob today.
Recommended: