How to Start Trading Bitcoin in Nigeria: Simple Guide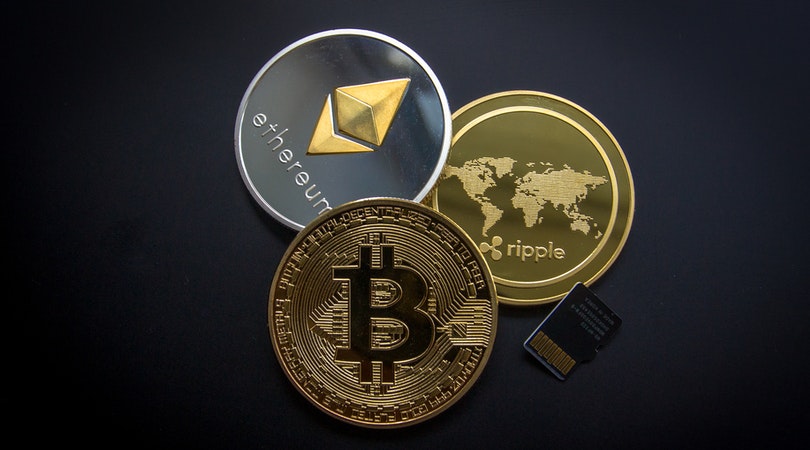 Are you in Nigeria? And you want to learn how to start a bitcoin business in Nigeria or what some of us call bitcoin investment (buying and selling)? Welcome! In this article, I am going to be teaching you the beginner guide on how you can start investing in Bitcoin today. Asides from teaching you how you can buy and sell bitcoins in Nigeria I will also be correcting some common misconceptions and myths about bitcoin.
As we know we all have been hearing about bitcoin for quite some time now. We have had our friends, colleagues, and family members tell us about it and if possible try to teach us but some of us are scared or should I say negligent about it. Many of us even think it is a scam probably like a Ponzi scheme and the likes. Well, I am here to tell you that bitcoin (buying and selling) is legit.
I discovered this after doing my findings for years. I remembered about 2 years ago when I first heard about bitcoin. It was my co-worker that told me about it. As at that time, he tried his best to convince me by telling me all I needed to know about it but I was still skeptical about investing in it and my reasons were not far-fetched. It was because the scars of something similar was still around that time.
Well, if you are yet to know buying and selling of bitcoin (bitcoin trading) is a whole different business entirely and you do not need too much money or capital to start. In fact, you can open an account start by investing in bitcoin today for as low as #5,000. This is for Nigerians who are scared and want to place safe. For those of us that are not scared or probably do have more money, you can invest or start with #50,000 and above.
The more money you invest into bitcoin the more value or interest it will yield. Buying bitcoin is just like buying shares the more money you invest in it the more units you can buy. Now, let us answer some common questions you might likely ask about buying and selling of bitcoin or bitcoin investment as a Nigerian.
What is Bitcoin (BTC)?
Bitcoin is one of the first digital currencies that was used for peer-to-peer technology to make payments around the world easier and faster. Bitcoin is a cryptocurrency that was invented in 2008 by an unknown individual or group of intellects using the name Satoshi Nakamoto. It started to be used in 2009 when its implementation was released as open-source software.
Just like we have our Naira is paper money in Nigeria, bitcoin is digital money meaning you can never touch it with your fingers. It's always on the server. However, to cash out using any preferred app or website of your choice, change the money to naira, transfer to your Nigerian account, and cash out. As I explained earlier bitcoins are international it is not restricted to a country or a particular continent.
It is not regulated by any person, organization, or government rather it is controlled by many users everywhere in the world. This kind of money has not existed before and it is one of a kind.
Is Bitcoin Legal or a Scam?
Well, despite the fact that bitcoin is not recognized by the Nigerian government as being backed by laws or policies or even the central bank of Nigeria, bitcoin (cryptocurrency) is legal because it is open. All information you need to know about it is on the internet just like the one you are reading now. Bitcoin is not also an investment that needs you to bring people in before it can make money or gain value or interest for you.
All you have to do is buy when the price is low and simply sell when the price is high. This is why many of us call bitcoin an investment.
Are Nigerians Investing in Bitcoin?
Although you can buy and sell (trade) in cryptocurrency many Nigerians prefer to just invest in bitcoins. This is because many of them just buy these bitcoins to keep them for a long time to appreciate in value before they cash out. So yes, many Nigerians invest in bitcoins also known as cryptocurrency. It is just that many of your friends are not bold enough to you that this is how they make their extra income or side hustle.
Top Bitcoin Trading Apps in Nigeria
There are different African-based and Nigerian cryptocurrency exchange that helps you buy, sell, and store bitcoin, ethereum and ripple XRP in Nigeria. Just like so many bureau de change will change the dollar or any Nigerian currency to Naira the cryptocurrency app changes Naira to bitcoins. Some of these bitcoin apps are:
1. Quidax
2. Luno
3. Patricia
and more.
Most Popular Cryptocurrencies Today
There are many types of bitcoins in the world today. These are the list according to their popularity.
1. Ethereum
2. Bitcoin
3. Neo
4. IOTA
5. Cardano
6. Litecoin
7. BNB
(Ethereum or Bitcoin) Which is Better?
Currently, according to trends, ethereum is better than bitcoin because it keeps appreciating in value every day but we do not know as time goes by if this appreciation will drop. Read our guide on best ways to make money with ethereum.
What Can You Do with Bitcoin?
First, you can use bitcoin in Nigeria to diversify your income. Like I said earlier, you can simply buy these Cryptocurrencies and leave them to appreciate for some time before you cash out both what you have invested and the interest. You can also make money by trading your bitcoin and make money from irregular prices.
How to Trade Bitcoin in Nigeria
It is very easy to start buying and selling in Bitcoin in Nigeria. In fact, bitcoin is one of the cheapest investments in Nigeria. You can invest in it with as little as #200 but like I said earlier the money you invest will determine the worth of your bitcoin and how much you will make later on. You can invest in bitcoin in Nigeria by using one of the apps I mentioned earlier like Quidax, Luno, Patricia, Binance. All you have to do is open an account with one of these apps using a bank transfer or debit card.
Steps to start buying and selling in bitcoins in Nigeria using any of the apps listed above.
1. Create an Account
1. Click on create an account then fill in relevant fields.
2. Submit and verify your details through your email.
3. Click the link in your inbox to confirm registration.
4. Go back to app to verify your identity. This is usually the last step for registration.
2. Deposit Money in your Wallet
1. Click "wallet" on the website.
2. After clicking wallet select bank deposit, debit card, or any other kind of payment method.
3. Put in details of how much you want to click "pay".
4. If you are able to do all this correctly you should be credited with the value deposited.
3. Buying Bitcoins (BTC)
This is the last step you actually buying your bitcoin.
1. Once you noticed that your wallet has been funded you can go ahead to click "buy or sell" then click "buy" on the app/website.
2. After selecting buy select bitcoin as the currency and Naira as the currency you want to use to buy Bitcoins. For example: If you want to buy #8,000 of BTC just put it 0.8 in the field.
3. Confirm your details and click buy. Then check if you have been credited in BTC.
4. Finish.
Note: Due to the new CBN policy, you can deposit Naira using this below method
How to Deposit Naira in your Wallet Using P2P
Here are steps on how to deposit naira into your wallet using Peer to peer.
1. Click 'wallet' on the website then select 'P2P'
2. Then click on 'P2P Trading' and this will take you to the next page.
3. On the next page select 'buy', then select 'NGN' (Naira)
4. Click 'accept' after getting warning risk
5. Select offers with high competition rate
6. Type the amount of NGN you want to deposit.
At this point, you will be taking the final page seeing the account number of the trader.
7. Make payment to that account number using any form of bank transfer
8. Once payment is made click on 'Transferred'
When the trader confirms the payment the money will be deposited. This method is completely safe as the trader's account on Binance will be frozen until the transaction is completed.
How to Buy Bitcoin in Nigeria
Here are steps on how to buy bitcoin in Nigeria.
1. The moment your wallet is funded click on 'wallet' then Fiat and Spot on the Menu
2. Once the page loads click on 'Buy' next to Bitcoin
3. At the amount to spend, put in the amount you want to buy.
4. Check all the details.
5. Then click 'Buy'
6. Check if your wallet has been credited by clicking 'Wallet' in the menu.
Note: P2P can also be used to buy Bitcoin directly.
Conclusion
Bitcoin buying and selling (trading) or bitcoin investment in Nigeria is very profitable if you take your time to understand the business very well before going into it. Like I usually say on the blog, the articles you read on the internet is never enough. You need to do your own personal findings and be sure. Asides, from what you have read from the blog you can contact me if you want me to teach you personally how to invest in it.
I will add you to our WhatsApp group where we teach people how to start bitcoin trading from level zero. Join bitcoin (BTC) now and make money before it is too late. Stick around for more articles like this especially if you enjoyed this article.
Recommended: