The 10 Richest Crypto Traders in Nigeria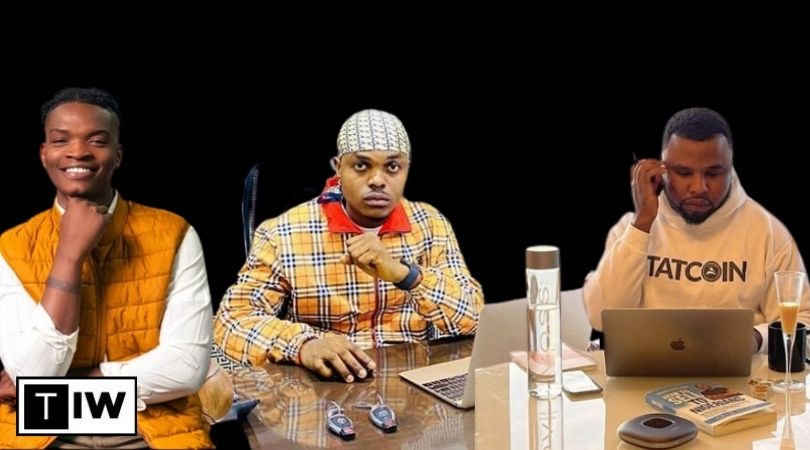 In today's article, we will be listing the richest crypto traders in Nigeria. In one of our making money online posts, we have shared with you how to start cryptocurrency trading in Nigeria. In that post, we shared how lucrative it is to trade crypto and every other thing you need to know.
However, we feel it should not end there we should take it a step further by showing you how wealthy Nigerian crypto traders are by informing you about their net worth and the properties they own. You will be amazed at the money these traders have and how well they have been able to manage to invest in businesses that will yield much more profits.
Top 10 Richest Crypto Traders in Nigeria
Here is the list of the richest cryptocurrency traders in Nigeria as of today.
1. Ifeanyi Ezenwaogene: $12 million
He is the richest Nigerian crypto trader as of today with his net worth estimated around $12 million. Born on 6 December 1994, the 28 years old has helped many youths in Nigeria achieve financial independence through charity initiatives.
Ifeanyi Ezenwaogene through wisdom founded Fortune Beach Academy, a website that gives instructions on how to make money amongst other tips on social media, marketing, public speaking, personal development, IT and software, cinematography, design, fitness, health, and more.
2. Bitcoin Chief (Gaius Chibueze): $10 million
Truly, Gaius Chibueze is the Bitcoin chief as he is the second richest crypto trader in Nigeria with an estimated net worth of $10 million. Although based in Maimi, USA, he is a Nigerian entrepreneur who started trading Bitcoin while he was still in college. Gaius discovered bitcoin in 2011 and at that time, he started buying and selling coins on local exchanges.
As time went by he found his own bitcoin exchange app called Tatcoin and a company called Abitnetwork. Bitcoin Chief's app Tatcoin provided Nigerians a platform to buy and sell cryptocurrencies. This helped in making cryptocurrencies popular in Nigeria.
He built his wealth by making the exchange of bitcoin easy for Nigerians and this also attracted investors to the platform. Gaius also invested in other cryptocurrencies such as Ripple and got significant returns on his investments.
3. Hanu Fejiro Agbodje: $8.9 Million
Born on the 16th of November 1995, Agbodie is a Nigerian entrepreneur and founder of the cryptocurrency platform called Patricia, Nigeria's leading cryptocurrency exchange and gift card trading platform. Before this app, he used to be a trader in the Nigerian stock market.
Since the existence of Patricia, Nigerians can now buy Bitcoin and other cryptocurrencies using the Nigerian naira. He has raised over $1.5 million in investments from global investors including blockchain.com Ventures and Techstars.
Agbodie is also the founder of Scooper, a popular news and entertainment platform in Africa. This news platform has had over 5 million downloads since its launch in 2018. He has also invested in technology, hospitality sectors, and real estate promoting blockchain and cryptocurrency.
Agbodie was named one of Forbes Africa's under 30 in 2020 and his platform was Africa's Best Cryptocurrency Trading Platform at the 2020 MEA Business Awards. His net worth is currently estimated at around $8.9 million.
4. Onomor Eseoghene: $7 million
Onomor studied electrical electronics engineering at Uniport. He is the founder and CEO of Roqqu, the largest trading platform in Nigeria. This platform helps amateur customers with P2P cryptocurrency exchanges. Roqqu was designed to help customers in converting their Steam tokens to naira.
The Roqqu platform and other investments have made Onomor one of the richest crypto traders in Nigeria. His net worth is estimated at around $7 million.
5. Linus Williams Ifejika (B Lord): $5 million
Linus also known as B Lord or Bitcoin Lord is a famous crypto trader in Nigeria with an estimated net worth of $5 million. Asides from being a crypto trader, he is also a coach, and company owner as he owns different companies.
B Lord owns Bitcoin Shop (A Gadget Store), A Luxury Store, A real estate company, and a very popular Virtual Top-up (VTU) app called BillPoint. B Lord left his parent's house at the age of 17 and at age 20 he was already making good money from trading crypto.
He got married at the age of 21 and had a child at the age of 22. So far in B Lord's career, he has mentored and advised traders and investors. All B Lord's companies are registered under the B lord group of companies.
6. Tola Joseph Fadugbagbe: $4 million
Tola Joseph Fadugbagbe is an expert trader and analyst in cryptocurrencies. He is famous among Nigerian crypto traders. He is the founder of Cryptomasterclass, a website that teaches Nigerians how to trade crypto successfully. With an estimated net worth of $4 million, Fadugbagbe is one of the richest crypto traders in Nigeria.
7. Buchi Okoro: $4 million
Buchi Okoro is a businessman and a Bitcoin dealer, he established his company Quidax in 2016. The app is a platform that enables individuals to buy and sell cryptocurrencies like Bitcoin, Ethereum, and more. His good deeds have made him one of the top cryptocurrency traders in Nigeria.
Buchi Okoro is well known for his contributions to the expansion and advancement of the blockchain and cryptocurrency industry in Nigeria. His net worth is estimated at around $4 million.
8. Fidelis Ozuawala: $3 million
Fidelis Ozuawala also known as SunnEx is and of the richest crypto traders in Nigeria. He is an ECOWAS Youth Ambassador, crypto trader, investor, and blogger. Fidelis has always loved gadgets and tech while growing up and he fixes malfunctioning household gadgets.
Years back, he once installed internet for the less privileged. Fidelis also once developed mobi and Wapka websites when the internet was still new. He is the CEO and founder of waploaded media, a website he built on the WordPress platform. This website was once the most popular website in Nigeria.
As of recent he created Waptutors Academy where he teaches people about the crypto business. Fidelis Ozuawala's Net worth as of today is estimated at around $3 million.
9. Chris Ani: $2 million
Chris Ani launched his Bitcoin and cryptocurrency trading platform Cryptohub in 2017. He has since then been famous amongst Nigerian crypto traders. In 2016 when Anni made his first Bitcoin purchase and established Digital Abundance Business Academic (DABA) to teach youths how to trade and make profits from cryptocurrency.
Asides from this, he has other businesses he owns that make him good money. His knowledge and net worth estimated at $2 million have made him one of the highest-earning crypto traders in Nigeria.
10. Daniel Adekunle Omoshola
Daniel Adekunle Omoshola is the CEO of Blockstale, a company focused on developing blockchain technology using industry-standard software and user-friendly software. This company was established in 2017 and was founded by Adeyiga Oluseye Daniel.
Asides from being a blockchain technology expert Daniel is also an entrepreneur. He is well known for inventing groundbreaking ideas in Nigeria and is considered one of the first Bitcoin experts in Nigeria. Although at the point of writing the article, Daniel's net worth remains unknown he is surely one of the richest crypto traders in Nigeria.
Conclusion
It is now known through this article that the trading of cryptocurrencies is lucrative but what many do not know is how risky the business is. If you are thinking of going into this business you need to learn from experts. This is to make sure you reduce loss at all costs. What fascinates you the most in this article let us know in the comments section below.
Recommended: