How to Start Electronics Business in Nigeria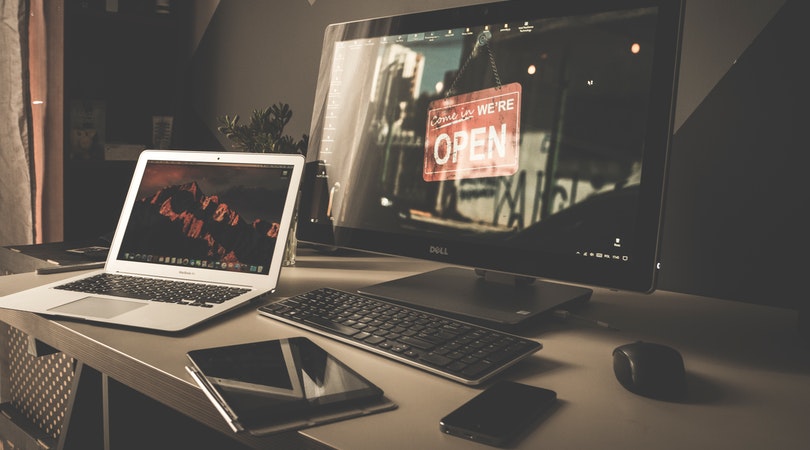 Have you been thinking of starting an electrical shop or electronic business here in Nigeria and you don't know how to go about it? Perhaps you have done your findings and even gotten a business plan for the electronic business. But still, everything still looks confusing to you especially how to attract customers to your shop and make them buy your electronics without so much talk.
I know how this can be for you as a Nigerian business starter because I was once in that position when I was about to start my professional cleaning business in Nigeria. Asides from looking for ways to get the capital, so many other things like 'how to attract customers, what will make my cleaning business stand out from other cleaning businesses (what we call selling point), how will I employ good staff to begin with.
And so on almost made me give up on starting the business until I first conquered the spirit of fear and I started asking the right questions from the right people. You see the first step to starting any business here in Nigeria is to first deal with the spirit of fear and insecurity because it is the foundation of how a business of all businesses.
You have to be able to picture whatever business you want to start in this case electrical shop business or electronics business in Nigeria and see yourself already starting the business and doing extremely well before you even start looking for capital to kick start it. It is like you see yourself passing an exam with flying colors before even sitting to write it. This is psychology.
It goes a long way in encouraging you that you will pass therefore making you study hard. But then again "dealing with the spirit of fear and insecurities as regards starting a business in Nigeria" is rarely a point you see many Nigerian startup writers (including me) talk about because we feel it is a personal thing. We can only encourage you to start your business in Nigeria; we cannot help you fight those fears.
They are fights you need to win on your own. Another fear many Nigerian startups also have is how to get their first customer when there are finally able to start their business in this case electronics business in Nigeria. I talked about this earlier. I do not know why many business plan writers leave this part out when writing a business plan for any Nigerian business.
The most important part of any business in Nigeria and all over the world is to know how to sell and make massive profits. I mean what is the use of a business if it can not make sales? What use are their staffs if it cannot make profits to pay its staff?
Everything including capital is a total waste if a business cannot sell. This is the reason why this blog is different from every other blog in Nigeria that writes on startups. Here, I don't just teach you how to start any business of your choice; I also give you ideas on how to make big sales despite the fact that you're new in the market. Most times, when a business is failing it is not the kind of business that is the problem.
It is the marketing strategy of the business usually developed by the owner that is the problem. I have talked about this many times on the blog. You need to know how to sell your business to your customers and I will be teaching you how you can do this with your electronics business in Nigeria shortly after teaching you how to start the business.
Is Electronics Business Profitable?
There are many reasons why an electrical shop or electronics business in Nigeria is a lucrative business. One of the reasons is that all Nigerians use electronics except those who cannot afford it. Even those who cannot afford it save to buy it. Electronics is very important to us because it is a source of entertainment for us. Our television keeps us company after the day's work so is also our radio.
We also have electronics that make our work easier and reduce our expenses at home. We cannot do without this type of electronics. Our washing machine helps us to wash our clothes, the electric pressing iron helps us to smoothen our clothes, the dishwasher helps us to wash our plates, and so on and so forth. We buy all these electronics because we all want our lives to be less stressful.
The second reason is that Nigerians are proud people and sometimes they feel their electronics go old. Nigerians do not mind buying a new electronic every now and then despite the fact that there is little difference between the old gadget they have at home and the new gadget at the electronics store.
The third reason is based on the fact that Nigerians are proud people and they buy electronics regularly to impress people who don't really care. The Nigerian youths especially fall into this category majorly. Electronics like Bluetooth speakers, Bluetooth earpods, or handsfree, games like PS2,3,4, and plasma HD television are more prevalent to be bought more often among Nigerian youths.
How to Start Electronics Business in Nigeria
Here are the steps to start an electrical business in Nigeria
1. Get the Required Capital
Capital is very important in any business here electronic business. It is the breath of life into any business but I guess we all know this already. The first step to start your electrical shop business or electronic business in Nigeria is to get your capital and your capital depends on how big you want to start. It also depends on the kind of electronics business you want to go into. Read our guide on how to get funding for your business in Nigeria
2. Brand and Register your Business
The next step is for you to brand your business and register it under CAC and FIRS. Branding your business in the sense that you give your electronics business a name and design a logo for it with colors. When I wanted to register my business I did the logo myself because I was in a rush and I did not have extra money to hire a professional graphics designer.
You can also do this yourself but I will advise you to give it to a professional to do for you. Later on, I was not satisfied with my logo design so I hired a professional graphics designer to redo it again. This was like a double waste of energy and resources for me. My best advice for you here is to get someone to do it for you once and for all.
A professional graphic design for your logo will always stand out and look better than a graphic design done by you. Then the registration of your business under CAC (Corporate Affairs Commission) and FIRS (Federal Inland Revenue Service), usually takes a period of 21 to 40 days to be done. But once it is done, you will get all the required papers to start the business fully.
Check out our article on how to register your business in Nigeria. You can get an agent to do this for you or you can send me an email if you want my agent to help you out. And please make sure that when you are choosing a business name for your electronics business you should choose a simple name that people can easily remember.
You do not want to choose a name your customers can hardly spell not to talk of remembering. This can be bad for your business from day one.
3. Register with Major Electronics Dealers
There are so many major electronics dealers in Nigeria. Some of them are owned by foreigners and some of them are owned by Nigerians. Some of these electronics dealers include LG, Samsung, Dell, Hp, and so on. The kind of electronics business you want to start will determine which of these dealers you will register with to do business.
The essence of this registration is for them to recognize you as their retail outlet. If you are able to do this successfully, it will make business easier for you in the sense that you can buy your electronic goods easily from them on credit (if you have a good credit score) and you can be sure you're buying good electronics because it is all coming from the brands' dealers.
After registering you will also be entitled to some free services like free delivery, free servicing and repair of your electronics, and so on. Another benefit of buying from major dealers in the country is that you will be buying your electronics at a more discounted price than regular retailers which in turn will make you to make more profit. Here's what I mean. Let's say you want to buy an LG TV.
That LG will be much cheaper if you buy it from the manufacturer dealer directly than if you buy it from a retailer and sell it. The TV might be N120,000 from a fellow retailer like you but when you buy it straight from the manufacturer's dealer the TV might be sold for N100,000. Can you see the difference?
4. Get Shop for your Showroom
For this next step of starting an electronic business in Nigeria, you will need to rent a shop, and a shop at a very good location is very important here. A shop at a location where thousands of people if not millions of people pass every day and at the same time with a moderate rent. Trust me; there are such shops in Nigeria's major cities you just need to look and search well.
After getting this shop, clean it and furnish it to your taste by adding bright lights, mirrors, and good doors (burglary-proof).
5. Supply Electronic Goods to Shop
When you're supplying your electronics goods to your shop for the first time you need to take proper stock before leaving your dealer's store. Doing this helps you to avoid unnecessary arguments and also helps you to create a good relationship with your dealer right from the beginning. When taking the electronic goods to your store make sure they are handled with care to avoid damage before finally unboxing them.
You can get professional carriers to lift the goods from the delivery van to your showroom. Then finally do the stock of your electronics with the cost price of each good then add their selling price (how much you want to sell it) before finally displaying them properly in your shop for sale. For more guides on how much you can sell these electronics that will not chase customers, you can visit your supplier and other electronics retail shops around you.
6. Start Selling Electronics
Now that the electronics are in your shop you can start selling and what better way to do this than to dedicate your shop – what the whites call opening? For that day, make sure you invite many people to the shop. Do not just invite people that you know will come and rejoice with you invite people that will not only come for the opening but will also buy from you that day.
This method will help you to increase sales right from the first day you open your shop.
7. Promoting your Electronics Goods
Here are so many easy ways you can sell your electronic products in Nigeria.
A. Give Discounts on Products
It is always easy to sell products if you put discounts on them because Nigerians love freebies and cheap things so my first advice for you here is to put discounts on all the electronics in your showroom. It will not only make customers come in to buy from you, but it will also encourage them to buy more than one electronic when they come.
B. Advertise on Social Media
The ability to create awareness for a product has now gone beyond mouth-to-mouth. These days you can advertise your products for free on all social media platforms. All you have to do is to snap the electronic products and share them online.
And before you know it you will see people will start making requests to buy one product or the other. You can also do paid adverts on these platforms to allow thousands of people to see your electronics.
C. Advertise on Jumia, Konga, and Jiji
Jumia and Konga are eCommerce stores where you can also advertise your electronics. All you have to do is register with them on their website as a seller and they'll display your electronics on their website. When a purchase is done they will call you to know if the product is available for pickup. If it is, they will pick the product, deliver it to the customer and pay you. Jiji is similar to Konga and Jumia but with a little difference.
On Jiji you will need to do everything yourself – registration, uploading pics, promoting your products, and lastly delivery. When the registration is done, people will start calling you for your electronic products. When they are ready to buy, you'll deliver the product to their doorstep then they pay. Check out how to make money selling on Jiji.
D. Cash Giveaway to Advertisers
The Igbos use this method a lot and I respect them for this. They inform their friends around and far away that there's a cash giveaway for any advertiser that brings customers to the shop to buy electronics. However, how much cash you give to these advertisers should depend on the number of electronics the buyer they bring buys.
This can be 5% of all electronics bought. All these methods should work for you if you sit down to cross your T's and dot your I's. But then again I am here for you if anything looks confusing to you.
Electronics Business Ideas in Nigeria
There are different electrical shop business ideas in Nigeria. Some of these are:
1. Home Appliance Business
This is the kind of electronics business in Nigeria where you sell strictly home appliances like refrigerators, pressing irons, microwaves, washing machines, dishwashers, and so on. This kind of electronics business is highly profitable in Nigeria.
2. TV and Radio Business
This is a kind of electronics business in Nigeria where based solely on selling televisions, radio, and home theatres. This kind of electronics business in Nigeria is also highly lucrative.
3. Computer Business
This is a kind of electronic business in Nigeria where you sell IT-related electronics like laptops, PCs, mouse, printers, scanners, UPS, and so on. This kind of business is only lucrative in cities because rural areas cannot afford computers now. Those are the 3 major types of electronics businesses in Nigeria. You will need to sit down and decide on the type of business that is good for you and how much it will cost you to start.
You will also need to provide a budget for a store or shop, branding and registration of the business, workers' salaries, and so on. The total of this should tell you how much you will need to start this business. There's no fixed amount of money you'll need to start an electronics business in Nigeria because of all these factors.
Conclusion
Never be satisfied with how much you earn. This is no long throat or covetousness. It is about making money to the extent that you and your grandchildren will never have to worry about money again. Start a business today and diversify your income.
Recommended: