How to Start Football Viewing Center in Nigeria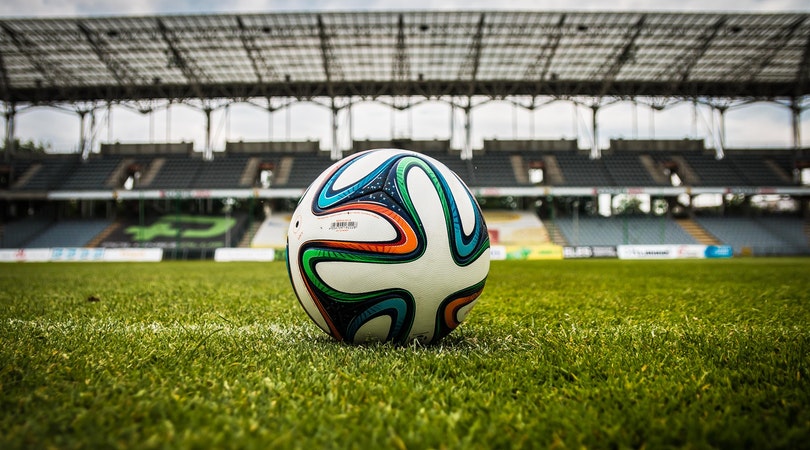 In this article, I am going to give you a step-by-step free guide on how to start a football or sport viewing centre business in Nigeria. Football viewing center business in Nigeria is one of the businesses you should start this year. Especially if you are considering starting a business that has to do with service rendering and you are not ready to leave your 9 – 5 job or maybe you just want to increase your income.
I am saying this because it is one of the businesses in Nigeria that can stand and run on its own without your full attention as long as you have everything in the right place. And you have a trusted person managing the business for you. Nigerians love sports and this is why this business is very lucrative (especially in urban areas).
At least, 8 out of every 10 Nigerian citizens watch sports majorly football, and 5 out of these 8 go to football viewing centers around them in Nigeria watch to with their friends as a form of relaxation. Those that do not go due to this reason go because they cannot afford a standard GOTV or DSTV in their home. Remember many Nigeria still live below 1 dollar a day.
With this business in Nigeria, you will make money year in and year out because at one point or the other, there is always a football season going on that football enthusiasts will not want to miss for anything – UEFA Champion League, Spanish League, and the local Nigerian league. And you increase your profits by standing out of the crowd – offering something unique from the rest of the football or sports viewing centers around you.
All these I will try to explain in this article. One of my mentors will say "a business is never saturated as long as you have a selling edge over your competitors" and this is true, especially in many types of business in Nigeria the only thing is that many Nigerian youth are not ready to think deeper. We see a business model that is working for someone in one kind of business and we copy it immediately using it to start ours, this is really bad.
Another reason many youths fail in business in Nigeria is that we are not starting a business for the right reason. Many of us are starting businesses because we feel they are hated by our boss and we are tired of working for people so we want to be on our own. This is another wrong reason. If you want to start a business, start for good reasons, on good grounds. So how do you start a lucrative football viewing center business in Nigeria? Here are the steps
What is a Football Viewing Center?
A viewing center also known as a football viewing center or sport viewing center is a center where all sports lovers or enthusiasts can watch sports together. This sport could be football, basketball, or any kind of sport. This could also be free or at a specific fee. A viewing center can be anywhere. It can be in your home, in a bar, or even in a backyard as long as the environment is conducive.
Capital Needed to Start a Viewing Center
The capital you will need if you are starting this sports viewing center business in a rural area in Nigeria will be totally different from the capital you will need in starting the business in an urban area. Another thing you need to consider in starting this business is how much it will also cost you in buying or renting the requirements for this business and these are:
Equipment needed for a Viewing Center
These are the equipment needed to start a sports viewing center business in Nigeria.
1. Space or Shop
2. 2 or 3 Sets of Plasma televisions
3. DSTV subscriptions
4. Ceiling fans
5. Air Conditioner
6. Chairs
7. Tables
8. Fridges
9. Generator
10. Home theaters
And many more – depending on how much of these equipment you can afford.
How to Start Football Viewing Center in Nigeria
Here are the steps on how to start a football viewing center business in Nigeria.
1. Do your Market Survey
Asides from all I have said so far, one still needs to do your market survey which we also call a feasibility study on the viewing centre in the area where you are staying or the area you want the business to be located. A market survey is very important because asides from it letting you know whether a business is lucrative in Nigeria or not.
It also lets you know many other things like the selling points of the average football viewing centers, how much it is going to cost you in terms of how much capital you will need to start this business in your area, how much you will charge customers for your viewing center service, what equipment you will need to bring the business to life and so on.
A detailed market survey exposes everything you need to know about a business – upgrading you from an amateur or novice in the business world to a well-experienced businessman in a short while. So do your sports/football viewing center survey, particularly in the area you want this business to be located, and see how businesses at these viewing centers are run on a regular basis.
This is what I did before writing the article. I visited some in my area, and checked out what some are doing that is making some making more profits and what some viewing centers are doing that is ruining their businesses to the ground. Read our guide on how to conduct market research for new and old businesses
2. Get the Required Capital
The capital you need to start a viewing center business in Nigeria varies and it depends on so many factors. It depends on how big you want the viewing center to be in terms of how many sitters, the kind of electronics you want to install there, and the area you want to start the viewing center. All this will determine the capital needed to start the business. For easy understanding, you can do a viewing center business plan first.
3. Rent a Space or Land Property
When it comes to renting a space or a shop for your football or sport viewing center in Nigeria do not be in a rush. Try to take your time in looking for the perfect location with space or a shop that is very spacious. Remember it is not only about now but what you intend to do in the future – how you want to expand the business later on.
Asides future plans, you also need to consider your customers – those that will be coming for the first time you will want to create a good impression of your football viewing center by making it spacious enough. I will talk more about the other benefits of having a spacious viewing center in Nigeria as we move on in this article.
When getting a space for this service rendering business consider getting the space in a populated area. This is because in football viewing center business in Nigeria is all about the crowd. The more crowds you can attract to your viewing center the more profits you can make from it. Also, the cost of renting this space or shop should not be ignored either.
As one of my friends will say "When it comes to paying rent the first payment is always easy to pay but the renewal is always hard". Make sure the space you are renting is not expensive and easy for you to renew.
4. Buy the Equipment Needed
When it comes to buying the equipment for your viewing centre in Nigeria, it is not necessary you buy brand-new equipment remember you are trying to economize your capital. However, if you can afford new sets of equipment you can buy them. As I explained earlier, the equipment for the business varies and it depends on how many of them you can buy.
The most important thing here is to buy standard ones anytime it is time to buy so they can last you well. If you want to buy tokunbo equipment, you buy can these equipment from a tokunbo market near you, and if you prefer buying new ones you can buy them from trusted sellers in your neighborhood. Make up a list of these equipment, buy them, and take them to your shop or space for installment.
If these installments cannot be done by you – if you do not have the technical know-how on how to install these equipment, you can employ technicians that can do this for you at small pay.
5. Furnish the Space and Install TVs
Furnishing the space is not only about the installment of the equipment, but it is also about making sure the environment – where your customers will be staying is conducive enough. Many of these customers will be spending a minimum of 2 hours in your viewing center so comfort is not something you can afford to joke with.
You cannot afford to also joke about how to space smells whether it's crowded or not. I have gone to some viewing centers in the past and I must say most of them are not comforting when it comes to breathing freely. Foul smells of different kinds in some cases forcefully make me leave even when I do not want to.
Some of these bad smells could be due to the fact that different people are coming together in one place and there's no cross ventilation to take air in and out. So my best advice here is that you should be a good air freshener for the center to make it smell nice every time.
6. Start your Viewing Center
The first day of any business in Nigeria is very important and it must not be looked down upon for any reason. On this first day, you might want to open your viewing center in the afternoon or evening rather than at night when it is dark. The reason for this is for football enthusiasts to be able to spot your shop easily from afar.
Also that day, you will need to place your loudspeakers outside instead of inside to attract passersby with sounds of football matches that there is a new sports viewing center close. On this first day, I know you will also want to start making your money as soon as possible charging fees to those that want to watch football matches but I'll strongly advise here that you should not charge a single dime.
Rather do the opposite which is allowing all customers to watch their football matches for free. If possible (if you can afford it) you can also entertain them with cold drinks. Let your first-time customers enjoy themselves and when they are leaving you can ask them what they have enjoyed about your viewing center and if they will visit again.
These questions are not be asked out of desperation rather they are being asked just to show them that you care about them and their needs. After this day, you can now charge a minimum of N200 – N1,000 (depending on the location of your shop) as an entry fee for customers.
7. Employ a Center Manager
Employing a manager for your football viewing center in Nigeria is very important so that your business will not suffer any day you are not around or if you will not be around most of the time. You can employ this manager and pay him depending on how much you can afford for a start. You can employ the manager and pay him in wages (hourly or daily), placing him on a salary (monthly), or on a commission basis.
This manager will help you to oversee everything about your viewing centre like posting games on the notice board to be watched, putting on the generator, changing TV stations to football games, regulating the temperature of the football viewing center, collecting entrance fees, and so on.
8. Diversifying Viewing Center Business
This is one of the mistakes I saw so many football viewing centers in my area make over and over again – not diversifying their business (offering other services). As a football viewing center business in Nigeria, you know you can also combine your business with the selling of drinks and snacks? Yes, many of your customers like I said earlier will not be spending not less than 2 hours in your space.
These people at some point will either be thirsty or hungry Instead of them going outside to buy drinks and food to eat, in your viewing center you can simply refresh them while they watch their sports and make extra profits alongside. You can also add a relaxation center to your football viewing center business in Nigeria depending on how much space you have. Adding games like pool (snooker), table tennis, ludo, chess, and more.
9. Opening on Weekdays
Although viewing centers in Nigeria make most of the money on weekends, you can make money on weekdays if you open. Weekdays are short because customers have to go to work before coming in the evenings to watch matches but you can still make a good amount of money especially when the money is added to the money the business makes on weekends. It goes a long way.
10. Give Discounts to Viewing
Discounts cannot be ignored in this business especially if the viewing center is located in an urban area. It makes your customers know that it is not always about you making money and that you care about them but in the long run it is not so. …If you know what I mean.
11. Create Rules for your Viewing Center
Fights are common in viewing centers and this is because certain people are always against some people in sports. You need to create rules and regulations for your viewing center business so that you can enable people to be relaxed. Security is also a form of relationship.
Conclusion
Seek counsel; believe in yourself and your dreams. Never see your environment as a form of discouragement. It is not necessary you start big you can start small and as time goes by grow the business and grow with the business. Aliko Dangote started small but look at where he is today. He is one of the richest men in Africa.
Recommended: