How to Become a Footballer in Nigeria: Pro Guide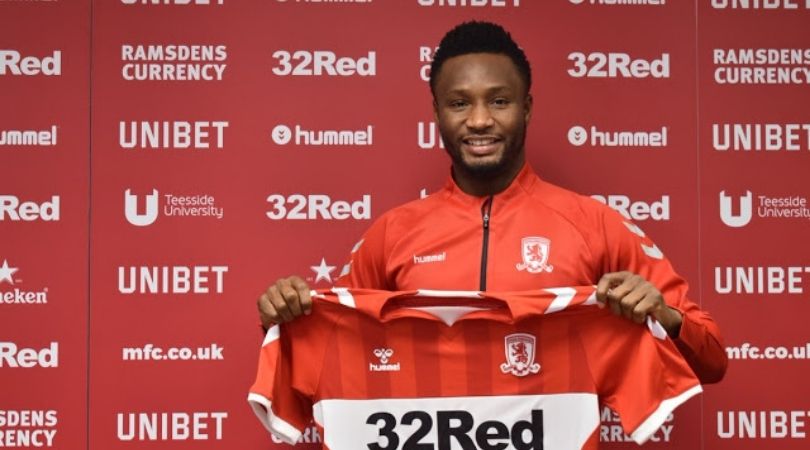 One of the dreams of a footballer is to become a professional footballer in Nigeria and to play in Europe. Another dream is to become as rich or wealthy as many known footballers in the World. In today's article, I am going to teach you how to achieve this especially if you are Nigerian that take football seriously and feel it is your only way out of poverty.
As we all know, the journey to becoming a professional footballer in Nigeria is not for the swift nor is it for the footballer that has the most connection. It is about having the talent, nourishing it, and getting the right connections. There are so many footballers who thought all they needed was their talents.
Many of them have even become professional footballers but these footballers have not traveled out not to talk of playing for international clubs in Europe. So it is important to know that it takes more to actually become a professional footballer in Nigeria and the journey to becoming this is not a journey of a day it is a journey that takes time depending on how far you are able to understand the system.
So how do you become a professional footballer in Nigeria and play in Europe (move to England) if that is what you want? Let us quickly look at some things you need to know first as a Nigerian footballer living in Nigeria before we move to the steps as these Frequently asked questions will broaden your football knowledge.
How to Become a Footballer in Nigeria
Here are steps on how to become a footballer in Nigeria.
1. Discover your Football Talent
When it comes to becoming a footballer in Nigeria the first step you need to take is to realize your football talent. There are so many people who have the talent for football but not all develop it. They see football just as a way of burning calories and keeping fit or they see it as a hobby.
These youth could have become professional footballers today if they had just realized that they can develop this talent and make football their sole carrier. I remember during my secondary school days we used to have a very good striker in our team.
This guy was so good to the extent that any time he is sick or not able to go to tournaments with us we often lose. He was popular in my school then and even among other secondary schools in Lagos State. Even during a period when his parent could not continue to fund his education and his football carrier, our principal stepped in to be his sponsor.
I was sad when I heard recently that he had stopped playing football professionally and had now become a banker. This is the challenge many Nigerian youths are facing – the ability to face problems to end. I guess his parent's financial constraints discouraged him in the long run.
If you want to become a professional footballer in Nigeria and in Europe, it is important that you see football as the only way out. Asides from this, it is important you also connect with other footballers. Even as a teenager in Nigeria or a young adult do not underestimate what connections can do for you.
Many of the players that you are playing with today will become popular and may get international contacts faster than you. It is important for you to connect with them now by being their friends so that when they become known internationally they can help you too.
2. Develop your Football Skills
Developing your football skill is the second step on how to become a footballer in Nigeria. It is one thing to know that you can play football and it's another thing to develop the ability. There is a book that once said talent is not enough and this is true. Talent is just about 20% and practice, character, and connection take about 80%.
What this typically means is even though you have the ability to play football and you know how to direct your team you still need to develop your football skills. Another wise man once said the difference between a professional and an amateur is continuous practice.
You need to practice every day. You need to go for training (your personal training and your team training) if you really want to become a professional footballer in Nigeria. If you are good with only your right leg see how you can start using your left leg, if you are good with both work on your stamina.
If you do not know how to make long passes see how you can do this. Continue to develop your strength and continue to work on your weakness. This is the only way to become that football player that the world has never seen.
3. Be Persistent and Consistent
Another point you need to consider if you really want to become a footballer in Nigeria is to be persistent. Saying you want to be good at what you do is not enough you need to be persistent. You need to continue to believe in yourself that you are the best and you need to never give up even when it looks like all hope is gone.
Resist any form of temptation that will make you go astray. Resist any temptation that will make you think you have practiced enough because if you believe this, your relevance will start fading away. Continue to aim high and try to play like your football mentors – those you look up to.
4. Join a Football Club
It is important you join a football academy or football club if you really want to take football professionally. You will need to join a football academy if you are 18 years below and if you are 18 years above you will need to join a football club.
It is your age that will determine which of these you will fall into because a football academy is where you get the basic training early in your football carrier while a football club is more about training to play in a team. So buy their forms and make sure you meet up their qualifications and requirements.
You can read these qualifications on their websites or at the football academy office branches. How to Join a Football Club. There are two major ways you can join a football club in Nigeria. The first method is to buy these football Club forms and apply and the second is to play football to show yourself approved.
The first method is the most common method every football player in Nigeria goes for but this method does not take you to fame fast. However, the second method is not common yet it is faster. All it takes is for these popular football clubs to see you doing your football skills in public.
Maybe in a local football like a teen's football tournament and they pick interest in you and buy you to come and play for their club. The contract can be for a year or two and as time goes by they can choose to renew the contract or end it based on your performance.
5. Train Continuously on Football Pitch
After joining a football academy or football club, you need to now put more work into your training. Go for your training and try not to miss any of them as it is those that go for training that will be allowed to play in football competitions and tournaments. Maximize the football pitch and let it be your second home. Get familiar with every corner of the field whether you are a striker, midfielder, defender, or goalkeeper.
6. Sign an International Contracts
After putting in much effort and you are able to show your skills in all your competitions, international contracts will start coming. This is a time you need to thread with caution. Pay attention to the clubs coming for you and the offer they are putting on the table.
If possible I will advise you to get a manager and a lawyer. If you cannot employ the two you can employ one and pay them based on commission bases. That is; they get maybe 10% – 20% of contracts they are able to get for you.
Conclusion
Please, do not be in a hurry to start signing when the international contracts start coming. Take your time and make sure to ask every necessary question.
Recommended: