How to Become a Male Model in Nigeria (Simple Guide)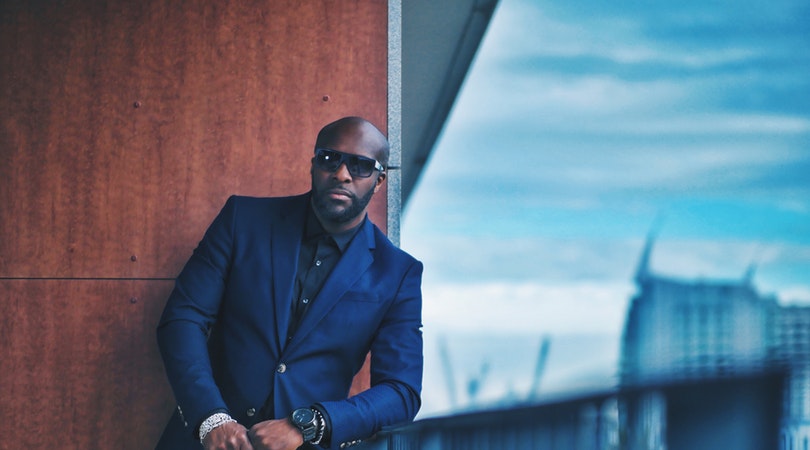 If you are a male in Nigeria and you have been thinking of how to become a male model in Nigeria, a professional one as at that, this article is for you. A few days ago, we talked about how to become a teenage model in Nigeria and we made sure in the article we did not leave any stone unturned. So today we want to talk about how to become a male model in Nigeria for guys or men above 21 that want to go into modeling as a carrier in Nigeria.
We all know modeling for men is different from modeling for women. It does not demand the same things or should I say requirements as women; that is why I am writing an article on it strictly for men. As usual, before writing this article I had to do some findings, and trust me it is not as easy as I thought. My assumption was that to become a male model in Nigeria, all you have to do is just look for modeling agency around you and apply but in reality, it was way more than that.
First of all, it's the requirements of being a male model, and then it's the dieting, then exercising. You see, many of the highest-paid male models in Nigeria you know today did not just stumble into modeling by mistake they pass through these 3 major stages before moving to develop themselves mentally and physically and then applying to a modeling agency.
How Much Do Models Earn in Nigeria?
Although I have talked about this in my previous article on how to become a teenage model in Nigeria. I will say it here again for those of us that did not read it. Models in Nigeria on average are paid N20,000 – N70,000 per show (depending on the modeling agency). But this payment can also be referred to as "starters" because there are professional Nigerian male models that are paid way more than this amount. As long as you are hardworking you too can be paid more in no short time.
Top Popular Male Models in Nigeria
Here are some popular male models in Nigeria.
1. Ebuka Obi-Uchendu
2. Bryan Okwara
3. Gbenro Ajibade
4. Denrele Edun
5. Alexx Ekubo
6. Emmanuel Ikubese
7. Uti Nwachukwu
8. Kenneth Okolie
9. Oc Ukeje
10. Joseph Benjamin
Asides from the tough process many of them were also broke when they started. They never knew any Godfather from anywhere neither did they have a big mommy to take their modeling in Nigeria to the top. They just believe that serious effort modeling will make them rich and wealthy one day and guess what? Everything they all believed came into reality.
Today, many of them now live in the best houses in Lekki, Lagos, drive luxury cars, travel anytime they like, and have different businesses that make them money even while they sleep. Modeling has changed everything about them and now their stories have become what everyone Nigerian entertainment blogger wants to write about.
How to Become a Male Model in Nigeria
The step-by-step guide to becoming a male model in Nigeria.
1. Fulfill Modeling Requirements
The requirements to be a male model in Nigeria are way different than the requirement to be a female model like I said earlier so it is very important you know it so as to be if you are qualified or not.
Requirements of a Male Model?
For you to be a runway male model in Nigeria, you must be at least 6' tall. For you to be a male model used for photography for commercial advertising purposes you must be 5'11 – 6'2 tall and for you to be a hand and foot male model you must have straight appendages and an even tone. There is also what we call face modeling in Nigeria. For you to be a face model for brands and so on you must have an even tone and an oval face.
However, I have seen where modeling agencies have ignored all these requirements on some special characteristics. So do not think they are bound by these requirements. And if you do not fit into the runway modeling I am sure you will fit into the other 2 types of modeling (hand and foot or face modeling).
2. Prepare yourself Physically and Mentally
The next step after finding out all the requirements is to prepare yourself. Prepare yourself except if you are already the type that has been paying keen attention to your skin, diet, and physique. Start working on your skin if you do not have even-toned skin. You might want to consider visiting a dermatologist to help you out with that. Start working on your diet if you eat unhealthy foods.
You might need to see your doctor on that too and as for your physique, you might need to register at a gym to get your dream body. Rome was not built in a day so take all the time you need on this. Another thing you should not do about your physique is to go extreme. Here I am talking about getting a commando body shape. Please do not do this. Moderation is key in everything and this should not be an exception.
After preparing yourself by working on your skin tone and physique, the next step for you is to learn how to walk on the runway like other male models in Nigeria. You will need to perfect this because it is one of the things you will be asked to do when you go for modeling interviews at modeling agencies. You will also be asked to strike a pose. If you can learn these 2 well, it will make it easier for the agency to pick you up during the interview.
3. Learn How to Walk on Runways
You can learn how to walk on runways and striking a pose for photographs by watching fashion videos on YouTube, watching channels like E, and following some male models on Instagram. And after paying attention to them, practicing what you have learned in front of a mirror, doing this continuously. And you will be able to walk like a model and strike a pose.
4. Love everything about Yourself
Many of us fight with this especially models (male and female) and models to be. At some point in our lives, we begin to become jealous of other model's looks and start to think we are not good enough but what we don't know is that even those we envy are not perfect. They are not a 10. I dare you to look closely if you are still in doubt about this.
Look and you will discover that there is something imperfect about every one of them. It is either they don't have the perfect set of teeth or toenails or whatever but they have learned to accept this as themselves that is why they look perfect to you. So love yourself no matter how you look (dark or light tone, dark or brown hair, blue or brown eyes).
Love yourself for this is the most beautiful weapon that you can ever have. It will make you stand out from other models.
5. Look for Mentors and Seek Advice
Getting mentors in the modeling industry to advise you on how to go about your modeling carrier in Nigeria is very important. Since these people were there before you for a long time so they would have gathered experience on how the industry works and they will be able to teach you how you can start yours from scratch.
They will also teach you how to bargain your pay as a model in such a way that you will start making money in no time.
6. Meet other Models in the Industry
Here are some ways you can meet popular Nigerian male models in Nigeria.
A. Social Media
Well, the first option you have is social media. All you have to do here is follow them and give reasonable comments on their picture and status. Please do not DM them saying you want them to be your mentor and guide you in your modeling carrier. No! This is too quick and sudden. Remember what I said earlier "Easy does it".
Take your time to know them and be their friends first and as time goes by seeing how things go. Read our article on how to become a social media influencer in Nigeria for more tips.
B. Concerts and Comedy Shows
Alexx Ekubo, Bryan Okwara, and others like going out to GIGS like this because it is a form of relaxation to them so you need to go there too if you want to meet them easily. All you have to do there to make your meeting successful is to arrive there on time for the red carpet and have a talk with them whilst taking some photographs. If you are thinking of questions you can ask them while you're on the red carpet.
You can ask them questions like "What advice will they give any guy that wants to go into modeling today?" This question will arouse every other question about modeling and your discussions will go deeper.
C. Get to Where Male Models Meet
Some Nigerian male models also go to clubs. Find out the kind of clubs they go to and visit these places. Start a conversation while having a drink. However, be careful there and make sure you do not stay late. The major aim here is to get their contacts and form a deeper friendship with them.
7. Register at a Modeling Agency
There are modeling agencies in Nigeria that treat you well despite the fact that you are a newcomer and there are modeling agencies in Nigeria that treat you like crap for being new. The bad modeling agencies always feel the need to take advantage of you. Mostly in terms of your pay and other benefits you are entitled to so you really need to open your eyes and make your findings before registering with any in Nigeria.
Ask male models on your list which agencies they used when they started and how the agency treated them. It is from their answers that you will know the modeling agency in Nigeria that is right for you. Also, make sure that when choosing your modeling agency distance is not an issue. Trust me, you don't want to be in Ibadan whilst your modeling agency is in Abuja. Some modeling agencies in Nigeria
8. Diversify your Modeling Carrier
So many men in Nigeria think the only way they can become a male model in Nigeria is by only applying to model agencies to become a model and walking on famous runways but this is not true. There are many other ways you can become a male model in Nigeria.
Other Ways to Become a Male Model in Nigeria
A. Become a Nollywood Actor
There are many men that have ventured into modeling through acting and you can also use this method especially if you have that talent or gift for it.
How to Become an Actor in Nigeria
You can become an actor in Nigeria either by joining the Nollywood industry directly or by venturing out on your own. Venturing out in the sense that you do things that will make movie producers notice you and want to future you in their movies. Things like doing comedy skits and the likes.
B. Become a Face Model
This is when you use your face to promote brands in Nigeria. And the best part about this kind of work is you can be doing it and still be able to do other things you're passionate about. It does not demand 100% attention.
C. Become an Artist
Although it takes time to be known as a music artist in Nigeria, it does not mean it is impossible. You can be a Nigerian artist first if you have the talent in you and from there move into modeling. All you have to do here is to go to popular singing competitions in Nigeria like "the Nigerian Idol", "Project Fame", "The Voice" and the likes and before you know it you will start to gain fame even if you don't win.
Conclusion
While the journey to becoming a male model in Nigeria can be short for some Nigerian men it can be long for some Nigerian men too. Whatever road it is you are taking make sure it's your road and it not someone else's. Take your time and most importantly, take care of your diet, skin, and physique and you will get there.
Recommended: