How to Start Computer Training Center in Nigeria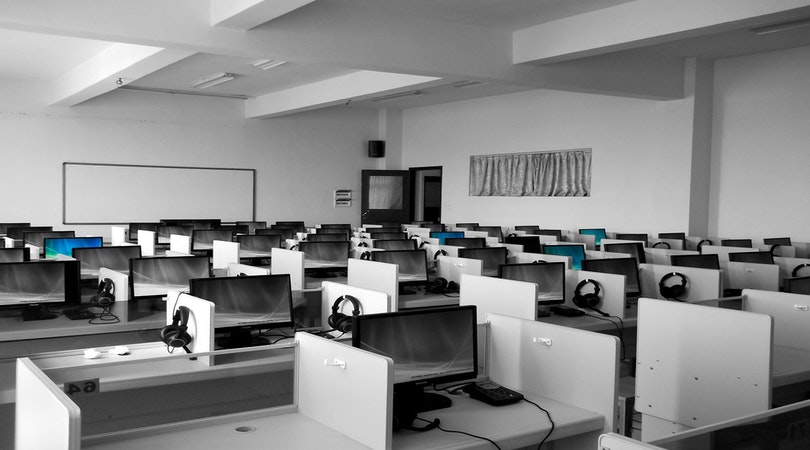 After reading this article you will be able to know how to start a computer training center in Nigeria. When it comes to ICT (Information Communication Technology) Africa is still the only continent lagging behind. It is so behind that any new technology in the USA or China cannot be brought to Nigeria and other African countries until many years later.
There are many reasons why Nigeria is still far behind as regards this. One of the reasons is that our political leaders have never taken technology seriously. They have not been provided quality education for Nigerian children not to talk about teaching them how to use a computer. Another reason why information technology is far behind in Nigeria is that our political leaders are not ready to spend money on it.
Many of the technological advancements you see in Nigeria today is as a result of the private sector. And lastly, the third reason why Nigeria and other African countries have not developed till today is the expensive prices of data. Data is so expensive that when the average Nigerian youth buys it. He or she barely has enough to use it to learn anything online.
The most he or she can use it for is to chat online. Watching YouTube is a great avenue to learn coding, CorelDraw, graphic designing, web designing, and more but the huge data charges never permit online learning. This is where you can come in as a computer training center in Nigeria. At good charges, you can fill in this space. You can teach many Nigerians how to use a computer as a basis for learning ICT.
Is Computer Training Center Profitable?
Yes, the computer training center business is profitable in Nigeria because there are still many Nigerians that do not know how to use the computer system, especially in the rural areas in Nigeria. And even if they know the rudiments of computers you can still make profits by teaching them how to code, do graphic design, website designing, and more. There are many opportunities in the ICT sector and there will always be as time goes by.
How to Start Computer Training Center in Nigeria
Steps on how to start a computer training center in Nigeria.
1. Learn Computer and ICT
This is the first step to starting a computer training center in Nigeria as it is what you learn you will pass down to people (students) who come and learn in your computer training center. You need to learn many things (go for training) as regards ICT and also make yourself a professional in what you learn as this will set you apart from your competitors.
After learning the most common computer courses in Nigeria (Desktop publishing) and you have learned other skills like website designing, coding, video editing, and the likes you can proceed to run some professional courses from Google and other online platforms.
In this kind of business, one's knowledge is not good enough, and mastering just one gift is not lucrative enough. You have to be a master in all or at least in almost all. Read our article on ict skill in Nigeria you can learn today.
2. Write a Business Plan
After learning everything (getting training) that needed to be learned the next stage is to write a computer center business plan. This computer training center in PDF will contain your feasibility studies what we also call market survey, the capital needed to start your computer training school, the location that will attract customers, and many other things.
A computer training center business plan is very important especially if you want to run a successful computer training business. The Computer center business plan also helps you to make profits easily without stress despite you just started. You can write this business plan yourself by using some online templates you can find or simply hire me to write it for you if you want a professional touch.
You can contact me through our email theinfoworth@gmail.com or read our guide on how to write business plan in Nigeria.
3. Getting Capital for the Business
The capital for starting the business can be large and it may not be much depending on how big you want your computer training center to be. You can simply start your computer training center in Nigeria with 2 computer systems and you can start with as many as 20 computer systems. But to start a small-scale computer training center in Nigeria, you will need a capital of #500,000.
This capital will rent a standard shop, buy up 10 computer systems, register the business, and buy a standard generator. All you need is to be steadfast and hardworking as time goes by you will be able to make profits from the business and grow the business. To start this business you can use the money you have saved up for some time.
And if it is not enough you can meet your family and friends to ask for support but never borrow from the bank or lending company to start the business. Read our article on how to get funding for your startup in Nigeria
4. Buy your Computers Systems
In this business it is not a must you start with new computer systems. You can buy neat tokunbo ones instead. Just make sure that whatever kind of computer system you are buying for your computer training center is up to standard – having enough GIGs and RAMs (4G RAMs and 120 ROMs are good enough). As for markets in Nigeria where you can get computer systems at moderate prices, you can check out computer village Ikeja or Alaba market.
Both of these electronic markets are in Lagos State. And if you want new computers simply due to longevity you can still get them in these markets.
Warning: When you are going to buy the computer systems do not go alone and when you are going make sure you go to proper shops in open areas of the market. Avoid corners that look deserted and be alert. After buying the computer systems check if they are in good condition before leaving the seller's shop as often computers sold in good condition cannot be returned.
5. Equipment Needed for your Training Center
There are few equipment needed to start a successful computer training center in Nigeria. These are:
1. Computers (desktop)
2. UPS
3. Electric extension sockets
4. Fans (standing & ceiling fans)
5. Air conditioner (optional)
6. Bulbs (white)
7. Tables and chairs
8. Standby generator
The standing fans will be used to cool the computers while the ceiling fans will be used to cool the computer training center. I mentioned an air conditioner because it cools the training center faster and makes the training center very conducive but this is optional especially if you are just starting out.
UPS will maintain the quality of your processing units.
White bulbs are preferred in this business as it reduces heat in the training center asides from making the place more visible.
A standby generator cannot be ignored in this business as electricity is the heartbeat of the business. When NEPA disappoints you can easily switch to your generator.
6. Renting Shop for Training Center
Depending on the area you want the computer training center to be shops can be expensive and it can be cheap. It depends on many factors. You need to know what you are doing as regards this. But if you take your time you will find shops at populated bus stops or roundabouts at good prices.
The essence of renting a shop at the specific places is to increase the chances of many students being able to locate your computer training center easily, pay, and learn computers from you.
7. Furnishing Training Center
After renting the shop you cannot just put the computers there and start the training center. You need to furnish the center at least to a manageable standard. You need to paint the shop if it is not painted or properly painted. You need to properly run wires around the shop for easy access to electricity for the computers.
You need to arrange the tables and chairs carefully and properly install the computers in the center. A good and neatly arranged computer training center will always speak for you when customers start coming in for enquiry.
8. Increasing Profits in Your Business
There's no how we will talk about starting a business on this blog without talking about how you can make profits from the business despite the fact that you are a newbie in the business. This is what makes us stand out from every other Nigerian blog that talks about starting a business in Nigeria. Anyways, let's go into it right away.
How to increase profits in computer training center business in Nigeria
A. Charge a Good Training Fee
In a business like this, the best way to start making good money, in the beginning, is to charge a good price for your training. Please note here that I said you should charge a good training fee, not expensive training fees. Do not undercharge and do not overcharge especially as a new starter. You need to show what your computer training center is capable of first before you increase your charges or fees.
B. Charge for Registration and Issuance of Certificates
I remember a few years ago when I went for my computer training we were charged this way. It took me time before I realized it was just another profit-making method for the owner of the computer training center – charging registration fees differently from the training fees differently from the certificate fees.
C. Offer Training at Homes
This is another way you can increase profits in your computer training center business in Nigeria because there are customers that cannot come to the computer training center due to many reasons or because they want VIP treatments (special training). You can make profits by simply offering home services and computer training for clients or students that can afford it.
D. Offer Business Center Services
I call this diversifying in a Business. You can make more profits from your computer training center by offering business center services like photocopy, typesetting, lamination, printing, and more. This side business will always make money for you whether students always come to register for computer training sessions or not.
Challenges of Computer Training Centers in Nigeria
There are some challenges in the computer training center business that you need to know and I feel it is important for me to share them before we stop in this article.
Some of them are:
A. Power Outages and high cost of fuel
I mentioned earlier that the life of a computer training center business is electricity. So as we have handicapped electricity supply in Nigeria you will have to rely on your generator for constant power. This means that you must always make sure your gen is in good condition. No power no money.
B. Illiteracy of Nigerians
Illiteracy is another challenge in a business like this. We need the Nigerian government to invest more in education so that more children (students) can learn the computer has it is when you can read and write you can learn computer.
C. High Cost of Computer Electronics
To get a good computer today with the latest specifications is very hard. Asides from it being scarce it is also expensive and this is due to our government's inability to invest in technology. Another reason for this is also FOREX (foreign exchange). If computer training centers are not using the latest computer gadgets to teach students Nigeria will never be able to compete in terms of tech on international levels.
Conclusion
The ICT sector is (one of) the biggest sectors in the world but Nigeria and Africa as a whole are seriously lagging behind as regards this. Do you see the opportunity in the sector or do you just believe Nigeria is not ready based on what you see around you? Well, no matter what you think there are young Nigerians making money from this sector because they saw an opportunity when few saw it and grabbed it.
Recommended: