How to Start Photocopy Business in Nigeria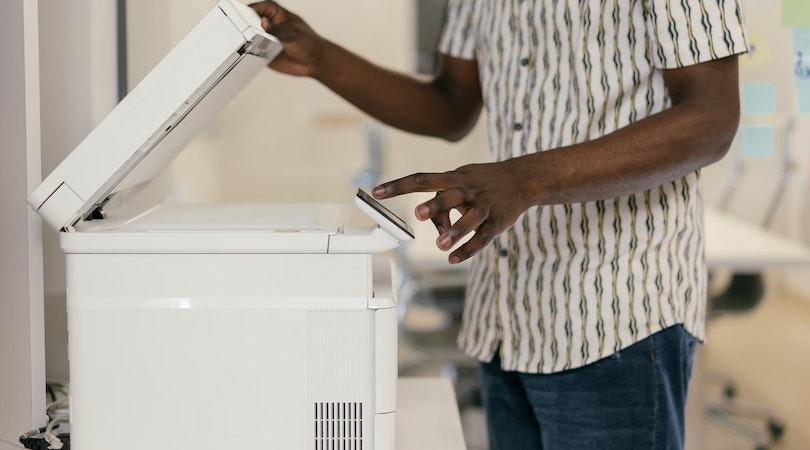 In our recent article, we explained how to start a printing business in Nigeria and why the printing business is a profitable business in Nigeria. In today's article, we will be going into the photocopy business in Nigeria – everything you need to know.
Whether the business is profitable, capital needed to start the business in Nigeria, equipment and materials needed, and the step-by-step guide to starting a profitable photocopy business in Nigeria. Photocopy is very important in Nigeria.
Many schools, organizations, companies, and government para-starters need the photocopy business to be able to run smoothly because at some point documents need to be duplicated or multiplied and the best thing about the photocopy business is that the market is not saturated.
Is Photocopy Business Profitable?
Photocopy business in Nigeria is a profitable business due to the high demand for documents used to process admissions, business proposals, business plans, and information. Nigeria is not running a hundred percent digital economy. For this reason, documents are still necessary everywhere in Nigeria. With a perfect location for your photocopy business, your photocopy business can be lucrative. You can make as much as ₦10,000 above daily depending on the customers that come in to photocopy their documents.
Capital Needed to Start Photocopy Business
The cost of starting a photocopy business in Nigeria is not much. Almost any Nigerian passionate about business can go into the photocopy business because you do not need too much to start. With a capital of ₦300,000 – ₦400,000 you can start a successful photocopy business in Nigeria.
The capital excludes the expenses of renting a shop because you can use a stand. However, it includes every other equipment and material needed like the photocopy machine, paper (A4), and ink. The cost of a photocopier varies too.
Due to this, there is no photocopy machine regarded as the best photocopy machine in Nigeria. It depends on durability and affordability. You can buy a new or tokunbo photocopy machine for your photocopy business. Do not forget that you need buy a generator too.
How to Start Photocopy Business in Nigeria
Here are steps on how to start a photocopy business in Nigeria.
1. Get the Required Capital
Photocopy business is not a capital-intensive business in Nigeria. But everyone is not earning the same money daily, monthly, or yearly. So not everyone might be able to afford the business. If you cannot afford it you can simply save up daily or monthly ahead to be able to start the business.
You can reduce the capital needed if you have any of the equipment or materials. For example, if you have A4 papers or even a photocopier you can reduce the capital to a certain percentage. Read our article on how to get funding for your business in Nigeria.
2. Buy your Photocopy Machine
Many people want to be guided on how they can buy a photocopy machine for their photocopy business. I have explained earlier that you can buy either a new or a tokunbo photocopier. But many people in the business buy tokunbo photocopiers instead of the new ones because they are cheaper and more durable.
So buy a tokunbo photocopy machine from any computer village around you. You can go with a computer engineer so that he or she will make sure you buy a good one.
3. Look for a Perfect Location
Location is very important in your photocopy business in Nigeria. It is the lifeline of your business. It can make or mar your business. For this reason, you need to take your time to choose a location. Preferably, the best place for a photocopy business is in an area where there are plenty of offices or companies.
In fact, government parastatals are the best for photocopy businesses because thousands of Nigerians visit these places daily. Examples of these places are immigration services, local government offices, post offices, visa offices, and more.
4. Install Photocopier
After getting a perfect location you can now tidy the place, build a shade to protect you and your customers from the sun, run electric cables, put cabinets, and install your copier. You will need a generator too – preferably a new one.
5. Start Photocopy Business
Immediately you install your photocopy machine you can start your photocopy business instantly. How much you charge for photocopy depends mainly on how much other photocopy businesses around you charge. So make sure you buy your papers at good prices so that you will not have any reason to increase your price.
If your price is higher customers will avoid your stand and go to others around you since theirs is cheaper.
6. Making Profits from Photocopy Business
Making profits in your photocopy business is easy. You just need to do a few things.
1. Make sure you give your customers quality service. For example: if your photocopier is not good and it is printing unclear documents, repair it so that you do not chase your customers away.
2. Make sure your environment is neat. Whether we like it or not, customers take note of your environment. If it is smelling or unkept they will not come around.
Conclusion
Photocopy business in Nigeria is a profitable business as long as you have the capital to start and you set your business at a perfect location. The only challenge in the photocopy business is that the cost of paper increases from time to time and this can affect how much you charge for photocopy as time goes in the business.
Recommended: