How to Make Money Recycling Computer Parts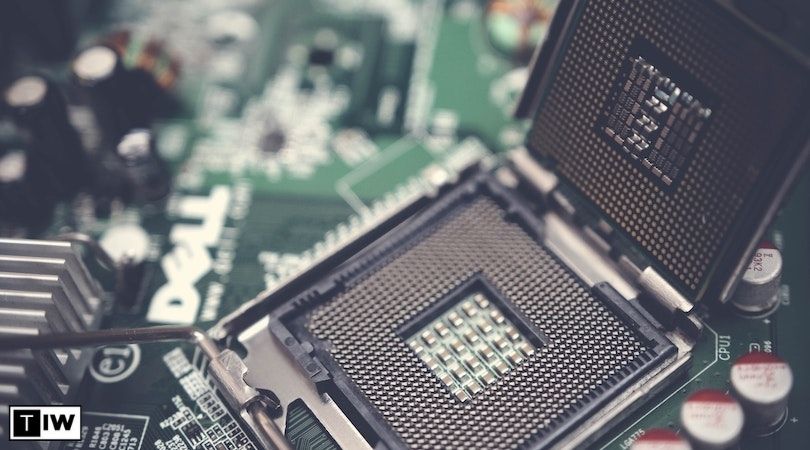 Do you know that you can make money via old computer parts lying around your home? Yes, that's right. Recycling computers could be the earning opportunity you have been looking for. Recycling computer parts involves collecting used components like CPUs, hard drives, and motherboards, and then finding the right places to sell or recycle them.
However, this option also allows you to help the environment by diverting e-waste from landfills. In this guide, I will walk you through the simple steps to start making money by recycling computer parts.
Best Ways To Make Money Recycling Computer Parts
Making money by recycling computer parts can be a great way to earn extra income while also contributing to environmental sustainability. Here's how to get started
1. Collect Computer Parts
To start making money by recycling computer parts, your first step is to gather computer parts that you can recycle for profit. Look for these parts in different places like old computers, electronics stores, businesses, and even from friends and family.
These parts might include things like CPUs, RAM, hard drives, and more. By collecting these parts from various sources, you can begin your journey into computer recycling for extra income.
2. Sort and Test The Parts
Go ahead, by sorting the computer parts you have collected into groups like CPUs, RAM, motherboards, hard drives, and power supplies. Then, check if these parts are still working. If they are, they are more valuable and can bring in more money when you sell them.
3. Dismantle and Clean the Parts
To make money recycling computer parts, start by dismantling the old electronics thoughtfully. Take apart the computer parts cautiously to distinguish the valuable bits from the less valuable ones. It's important to take out any dust and dirt because components that are clean tend to be more appealing to potential buyers.
So, before you think about selling or recycling, make sure you have cleaned things up nicely.
4. Identify the Valuable Parts
When you are recycling computer parts to make money, it's important to know which pieces hold hidden treasures. Some of them have valuable stuff like gold, silver, and copper inside. These precious metals are like precious gems in the tech world. The special parts to keep an eye on are the processors, RAM sticks, and connectors.
These parts often have bits of gold, silver, and copper hiding in them. And guess what? You can take out these valuable bits and sell them for some extra cash.
5. Sell Working Components
If you have got computer parts that still work, you can make some cash by putting them up for sale on websites like eBay, Craigslist, or specific tech forums. Just be sure, to tell the truth about how the items are doing, and include clear pictures and explanations.
If you want to make buyers feel more confident, you might think about offering a warranty for the parts you're selling. This can help build trust and make people more likely to buy from you.
6. Recycle Non-working Components
You can still make some money from computer parts by recycling them through e-waste programs. These programs are like special places where you can drop off your old computer parts, so they can be recycled properly. You can find these places at local recycling centers or stores that sell electronics.
Some of these places might even give you money for parts that have valuable stuff inside them. So, even if your old computer parts can't be used anymore, you can still make a little cash by recycling them the right way.
7. Refurbish and Upcycle the Parts
Another way to make money from recycling computer parts is by giving them a new lease on life through refurbishing and upcycling. If you're good at fixing things, you can take old computer parts that aren't working and make them work. Imagine you have a laptop that doesn't work anymore.
With your skills, you can clean it up, fix any problems, and even upgrade its memory and storage. This makes the laptop work better and look nicer. When you sell it, you can ask for a higher price because of the improvements you have made.
Popular Websites for Selling Recycled Computer Parts
Here are the websites for selling recycled computer parts anywhere you are in the world.
1. eBay (www.ebay.com)
eBay is a well-known online marketplace where you can sell a wide variety of items, including computer parts. It has a large user base and offers both auction-style and fixed-price listings.
2. Amazon Renewed: (www.Amazon.com)
Amazon's Renewed program allows you to list and sell certified refurbished and pre-owned electronics, including computer parts. This platform attracts buyers looking for reliable used items.
3. Newegg (www.newegg.com)
Newegg primarily focuses on electronics, including computer components and accessories. It's a popular platform for tech enthusiasts and is known for its wide range of products.
4. Craigslist(www.craiglist.com)
Craigslist is a classified advertisements website that allows you to list items for sale in your local area. It's a good option for selling computer parts locally, avoiding shipping costs.
5. Facebook Marketplace: (www. Facebook.com/marketplace)
Similar to Craigslist, Facebook Marketplace allows you to sell items to people in your local area. It's integrated with Facebook, making it easy to reach potential buyers. Check out our article on how to sell on Facebook marketplace.
6. Reddit( www.Reddit.com)
There are several subreddits dedicated to buying, selling, and trading computer hardware. Examples include r/hardwareswap and r/buildapcsales.
7. Tech Forums( www.Techforum.com)
Some technology-focused forums have dedicated sections for buying and selling computer components. Websites like AnandTech, Tom's Hardware, and Overclock.net have classified sections.
8. Swappa(www.swappa.com)
Although Swappa is known for selling smartphones, it also offers a section for selling computer hardware. It's focused on creating a safe and trustworthy marketplace.
9. Gazelle (www.Gazelle.com)
While Gazelle is more commonly associated with buying and selling smartphones, it does offer an electronics trade-in program that could potentially include computer parts.
Best Websites to Sell Recycled Computer Parts in Nigeria
Check out the list of websites you can sell recycled computer parts in Nigeria.
1. Jiji (www.jiji.ng.com)
Jiji is one of Nigeria's largest online marketplaces and serves as a hub for various categories, including electronics, appliances, fashion, and more. Within its extensive array of listings, users can find a dedicated section for used computer parts. Sellers can post detailed listings with images, descriptions, and prices, while buyers can search for specific components based on their needs.
The platform typically allows negotiation and communication between buyers and sellers through its messaging system, ensuring a seamless transaction process. Check our post on how to make money selling on Jiji.
2. VConnect (www.vconnect.com)
VConnect is another Nigerian online marketplace that features listings for used computer parts. It enables sellers to showcase their products and provides buyers with options for comparing prices and features
3. OLX (www.Olx.com)
OLX, formerly a popular global online marketplace, was also active in Nigeria before it merged with Jiji.ng. OLX Nigeria used to offer a similar platform for buying and selling used computer parts. While its operations are now integrated into Jiji.ng, its influence on the online marketplace landscape for used computer parts in Nigeria cannot be understated.
Conclusion
Conclusively, recycling computer parts can be a rewarding approach to helping the environment and making some extra money. By following the approach outlined in this guide, you can easily get started on this journey. Remember to gather old computers and components, assess their value, and sort them for recycling or resale.
However, with a bit of effort and knowledge, you can contribute to a greener planet while also pocketing some cash.
Recommended: