How to Start Cleaning Business in Nigeria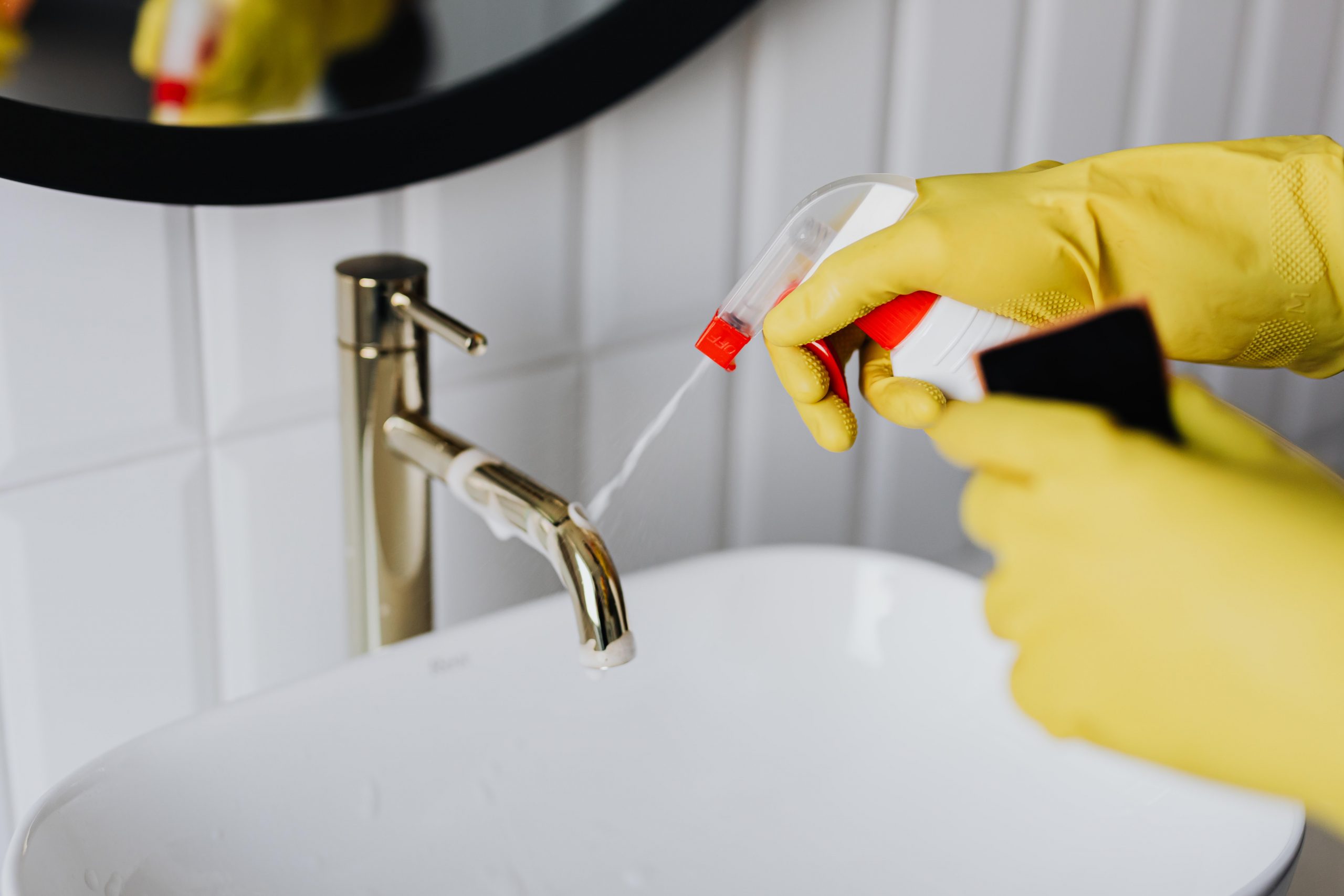 When it comes to starting a profitable cleaning business in a country like Nigeria there are a few things you need to know. Do not let anyone deceive you by telling you all you need is to buy your cleaning equipment and start cleaning. It is not as easy as that.
It takes more so if you are really interested in knowing all it takes read this article to the end. In this article, I am going to be sharing with you from experience if the cleaning business is a profitable business in Nigeria, the capital you need to start a business like this, the equipment, and the steps needed to start the business.
Like many of you that have been a reader of this blog for a long long time know that I have a cleaning business that I run aside from the blog. I have been in the business since 2019. I made it official that year too by registering the business under the Corporate Affairs Commission (CAC). 
For example, many Nigerians do not know that there are different types of cleaning and as a newbie, in the business, you cannot do it all at once. In case you do not know the most common types of cleaning in Nigeria are residential cleaning, office cleaning, and post-construction cleaning.
Is Cleaning Business Profitable?
Cleaning or janitorial business is a profitable business for many reasons but the major reason why the business is profitable is due to the climatic condition of Nigeria. Due to the weather conditions causing dust (air pollution) Nigerian offices and residential areas need the services of professional cleaning companies to continue to make their environment clean.
Asides from this primary reason another reason why the business is lucrative is because of the need for people to continue to keep their houses and homes in good hygienic conditions. Due to the rise in infections of diseases especially toilet and bathroom infections reducing the quality of life of people, many are now hiring cleaning services to clean.
Capital Needed to Start Cleaning Business
There is no specific capital needed to start a cleaning business in Nigeria and this is because there are different types of cleaning and these types of cleanings demand different capital. For example, it is cheaper to start a residential cleaning business than to start an office cleaning business or worst of it all post-construction cleaning business.
So like I said the kind of cleaning business you want to go into determines the capital needed. However, to start a residential cleaning business you will need a capital of about #100,000. The capital will be used to buy your first equipment and to register your business under the CAC (Corporate Affairs Commission).
Equipment Needed for Cleaning Business
Below are the equipment needed to start a successful cleaning company in Nigeria. All this equipment varies according to what you can afford for a starter.
1. Vacuum cleaner
2. Broom
3. Bucket
4. Floor scrubber
5. Mob
6. Toilet bowl cleaner
7. Toilet bowl brush
8. Plunger
9. Detergent
10. Napkins
How to Start Cleaning Business in Nigeria
Here are steps on how to start a cleaning business in Nigeria.
1. Write a Business Plan
A cleaning business plan is very important for those of us that want to go into the business for a long time and want to start making profits within a short while. The business plan can also inform you of the capital needed to start the business and the equipment you need to start.
Do not forget that the cleaning business plan will also contain findings on the most profitable type of cleaning business you should start in your area. Writing a business plan is necessary but it is not important. However, if considered it should be written by a professional.
2. Decide on the Type of Cleaning Business
Just in case you are not really interested in writing a business plan due to some valid reasons you can simply move to this second step. This second step has to do with you finding out the most type of profitable cleaning business.
You need to do a market survey in your local area to know which cleaning business is profitable. For example, if your area is a developing area post-construction business will be the most profitable cleaning business there. If your area is more of an office area office cleaning will be profitable in that area.
So you need to diligently take your time to find out all this. If you do not do all these you will not attract customers and your business will drown.
3. Learn How to Clean
I have heard many people tell me they want to start a cleaning business. These people feel they are ready to start making money but when I ask them if they know how to clean they start asking me questions like if it was really important to know.
I will say that if you are really serious about cleaning and you do not want your workers to rubbish your business or cheat you, you need to learn how to clean. The kind of cleaning you want to go into always determines the kind of cleaning you will learn.
And there are different ways you can learn how to clean. Some of these are practical and some are theories. For online sources, you can actually learn how to clean from YouTube. When I start my cleaning business many of the things I learned about cleaning were from YouTube.
There you will learn different ways to clean and how to use cleaning equipment to achieve the best results.
4. Get the Required Capital
There are people who did not gather capital before they can start their cleaning business and this is because they already have most of the equipment needed. So it is possible not to have money and still be able to start a cleaning business.
However, you need money to start a cleaning company. A cleaning company is not an ordinary cleaning business it is a standard business because the business is registered. And like I said earlier the kind of cleaning business also determines the capital you need. Post-construction cleaning has the highest capital amongst the other types of cleaning businesses.
5. Buy Cleaning Equipment
Cleaning equipment can be expensive and they can be cheap it depends on the quality you want and the market you are buying them from. To avoid stress you can buy your cleaning equipment online from popular e-commerce companies like Jumia, Konga, or Jiji. Or you can buy them in the closest market to you.
As for the electronics equipment you can buy them fairly used or tokunbo or even buy them brand new. It really depends on your budget and how much you can afford.
6. Marketing your Cleaning Business
Marketing is very important, especially for a newbie in the cleaning business. You need to inform people about your business. You need friends and family to know you are in the cleaning business. Remember, you are just starting so awareness is really important. Convince people to give you cleaning jobs and contracts and not overprice.
You can ask how much cleaning agencies around you charge so you are moderate enough. You can also write proposals to companies around for cleaning contracts.
7. Start your Cleaning Service
When the customers start coming you need to do quality services for them so that they can continue to patronize you and bring their friends. This is a major way you can continue to run your cleaning business successfully and make profits.
Conclusion
The cleaning business is a lucrative business in Nigeria and I hope with this post I have been able to convince you. If you have been thinking about this business, I will advise you to start now at least before the market gets saturated.
Recommended: