How to Start Coffee Shop Business in Nigeria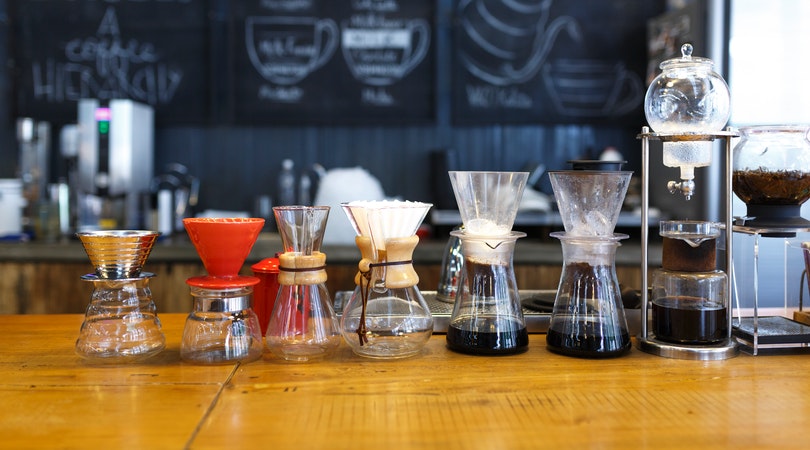 The coffee business in Nigeria is another business you should look out for in Nigeria. I will call it an untapped business in Nigeria because the business is still new. If you look around you will realize this. In my area here in Lekki, Lagos, I can say boldly say that at the time I am writing this article, we have only 5 coffee shops and these coffee shops are still behaving like kings because they are the only ones in the whole of Lekki maximizing profit.
There are many reasons why the coffee shop business is lucrative in other countries and why it can be a profitable business in Nigeria. One of these reasons is the reduced ingredients used in making the coffee itself. They are majorly coffee, milk, sugar, or honey. Coffee business is a unique business in Nigeria because it's unlike any other drinks business in Nigeria.
It is not like zobo business which requires many ingredients and preservatives or kunu or tiger nuts drink that also requires many ingredients to make. All you need in selling coffee are these 3 major ingredients except of cause you want to provide other sales like drinks like tea, bread, yogurt, and the likes. Because the coffee shop business is a new business in Nigeria and is new to Nigerians any Nigerian investor that is going into the business must tread with caution.
Coffee business in other countries especially the United States of America did not just start their coffee shop business out of the blue they started by looking for their unique selling point – what will make them stand out from their other competitors. Coffee shop businesses in the United States like Starbucks had to look for a unique to stand out from their competitors.
In fact, according to some of my friends over there, it is said that lovers of Starbucks can even recognize a Starbucks coffee just by its smell. While some other coffee shop business increased their customer base by just reducing the price of their coffee. You will need to look for your selling point (marketing edge) if you really want to start the business here in Nigeria.
This could probably be what your competitors are not doing that you can do. So how can you start a coffee shop business in Nigeria? How much capital will you need to start? How can you increase sales shortly after starting the business in Nigeria? These, I will be explaining in detail for you if you will really want to take your time to read this article to the end.
Equipment for Coffee Shop Business
Below are the equipment needed in setting up a coffee shop business in Nigeria. In no particular order, they are:
A. Coffee machine
B. Kettle
C. Mugs
D. Saucer
E. Spoons
F. Plates
G. Pots
H. Gas cooker
I. Take away plastic cups
You will also need furniture like:
J. Chairs
K. Tables
L. Show glasses
M. Fan
N. Lights
O. Sound system
P. Generator
Ingredients for Coffee Shop Business
Below are the ingredients needed in the coffee shop business in Nigeria. This is the list in no particular order.
A. Coffee beans
B. Grinded coffee
C. Water
D. Bags of coffee
E. Milk
F. Sugar
G. Honey
Best Coffee Brands in Nigeria
There are many popular coffee brands in Nigeria. The best Nigerian coffee brands are:
A. Nescafe
B. Lipton
C. Top tea
You can either buy these ingredients wholesale or buy them as run out of them.
How to Start Coffee Shop Business in Nigeria
Here are steps to start a coffee shop business in Nigeria.
1. Do your Market Survey
This is also known as market survey. Like I said earlier it is very important to do all your necessary findings about starting a coffee shop business in Nigeria before starting the business. You need to know things like the locations where you are likely to meet coffee lovers to put your coffee shop. For example; it is safe to say that you cannot find coffee lovers in Ajegunle, Lagos – Nigeria.
Even if there is they will not be able to afford your coffee so you cannot set up a coffee shop business in such an area. Also, you need to do your findings on the kind of coffee brands Nigerians like or the kind of coffee Nigerians might like. Let us not forget the way and method you prepare this coffee for drinks is also important as this determines the taste of your coffee.
You need to work on getting the taste of your coffee. You can get this after trials and different tastes you offer to customers so do not beat yourself up if you don't get it instantly. The taste of your coffee will be like how Coke got its perfect taste after some time that you have perfected it and people (customers) will be able to recognize it anywhere they go.
Also, you need to find out if selling only coffee in the coffee shop business is enough to keep the business going. From my little findings from the coffee shop business both inside and outside Nigeria, I have discovered that most of the coffee shops that are making good sales are not selling only coffee. Most of them have other foods they sell alongside their coffee.
Some of them add snacks like doughnut, short-bread, and other kinds of drinks like yogurt and cream milk to their sales. So what this means is that if you are not coming in to buy coffee you will surely come in to buy doughnut, or tea or something else – what I call diversifying your income in a business.
2. Get your Required Capital
The capital needed to start a coffee shop business in Nigeria totally depends on the location where you want the coffee shop to be. For example; the rent for a shop in Lekki will be totally different from the rent for a shop in Shomolu or Yaba. Shomolu might be cheaper but we all know we have more coffee lovers in Lekki – a high-brow area than Shomolu.
And even if we have huge coffee lovers in Shomolu it does not mean that Shomolu might make a huge profit if we put a coffee shop there as we cannot determine our price easily there. So my best advice here is that you know how much it will cost you to get a coffee shop first and how much it will cost you to buy the coffee-making equipment plus all other furniture and electronics before deciding your capital.
When you get the cost of all these you can now plus all to get how much you will need to start a coffee shop business in Nigeria. However, on a give-or-take basis I will say you need about N400,000 – N500,000 as capital to start a coffee business in Nigeria. And you can either self-fund the business yourself if you can afford it or borrow the money from someone in the family to back gradually.
3. Buy your Equipment and Ingredients
After doing this the next step in starting a coffee shop business in Nigeria is to buy the coffee-making equipment and ingredients that will be used in making coffee in the coffee shop. To get the prices of these coffee-making equipment at good prices, you can buy these equipment from an electronics dealer that deals in wholesale or simply buy tokunbo equipment. All these are based on how much you have as capital.
4. Rent a Coffee Shop
Location is very important when it comes to setting up a coffee shop business in Nigeria. It can determine whether your business will always make a profit or incur loss. This is why you must take your time. If it is possible; make sure the shop you want to rent is facing a major road where thousands of coffee lovers will pass through every day.
If you can get this right you will not spend huge money on doing deliveries as your customers will be closer to you. After getting the shop, you can furnish it to your taste before installing your coffee equipment and furniture and then start the business.
5. Start Selling Coffee
After setting up your coffee shop business in Nigeria the best way to increase sales right from day one is to invite family and friends to your coffee shop to buy coffee from you. All you have to do is to call them on the phone or send text messages telling them you just opened a coffee shop and you want them to come and celebrate with you at the day of the grand opening also buying from you to encourage your coffee business and they will turn up.
You can also invite your church members to come along on this day. This is what a church member of mine did when she opened a supermarket. She invited us the church members to come and celebrate with her on the grand opening of the supermarket. That day many of us came around and we also bought goods like drinks, snacks, bread, and so on.
On that first day of her opening, she was able to increase sales despite the fact that she was new and just started the business. After increasing your sales, the first with this method you can use other sales tricks like reducing prices to attract customers. All you have to do in this case is to put this on the signboard of your coffee shop. The common discount sign I usually see is a Cup of coffee N400 now N350. You can use this sign.
6. Profits in Coffee Shop Business
There are other ways you can increase sales which will in-turn increase your profit in your coffee shop business in Nigeria.
A. Do Coffee Deliveries
The Nigerian consumer market is gradually moving towards the demand on delivery. As a coffee shop business in Nigeria, you must be able to do deliveries because many of your customers may not be able to always come to your coffee shop to buy coffee. Sometimes they will prefer to order online. You must be available for this. This brings me to another way you can increase sales of your coffee.
B. Do Online Coffee Adverts
You can do online adverts to increase the sales of your coffee shop business in Nigeria buy advertising your coffee business on social media platforms like Facebook, Instagram and, Twitter. You run free adverts by simply uploading pictures of your coffee shop and coffee using hashtags and you can run paid adverts by simply using your debit cards.
The choice on this depends on how much you can afford for adverts. You can also advertise your coffee shop on Jiji for free. This will make people around your area googling coffee shops to locate you easily
C. Sell Coffee in Concerts & Conference
Another way you can increase the sales in your coffee shop business by simply supplying coffee for concerts and conferences in Nigeria. There are many conferences and concerts that are held in Nigeria on a regular basis and you can make big profits by selling the crowd of these conferences and parties. All you have to do is to meet the EXCOS (organizers) of these conferences in advance, register with them and if need be pay a little some in advance and you will be allowed to sell your coffee there.
Conclusion
There is no one size fits all method when it comes to starting a coffee shop business in Nigeria. The most important thing here is your passion and how much you have as capital to start the business. That's all in this article. If there are any comments for me as regards this article please drop them below and do not forget to share the article with your friends you never know who you might be helping out.
Recommended: