How to Start Beans Business in Nigeria: Beginner Guide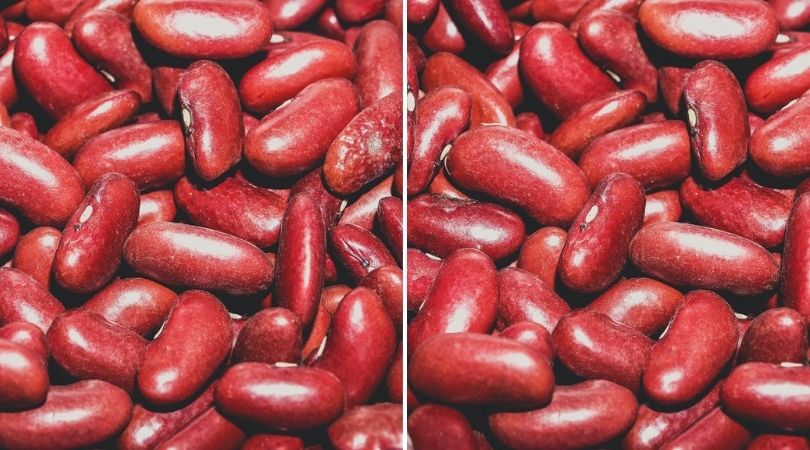 After reading this article you will be able to beans selling business – master the art of buying and selling beans in wholesale or retail to make profits. On the blog, we have talked about so many food business ideas in Nigeria that you can start as a youth who wants to go into business.
We have explained about:
1. Foodstuff business in Nigeria
3. Elubo/Yam Flour Business in Nigeria
4. Frozen food business in Nigeria and more.
Today, we will be talking about how you can start beans business in Nigeria (buying and selling of beans). Beans business is related to the foodstuff business (buying and selling of agricultural produce in Nigeria) because it follows almost the same process but with a little twist. The only difference here is you are selling (concentrating) only one type of foodstuff (beans) instead of selling all altogether.
Beans are a food of necessity in Nigeria to Nigerians and this is because it is the only source of protein to the poor. With the average Nigerian living below 1 dollar a day, many Nigerians had resorted to beans as their only source of protein instead of meat, fish, and more. Thus making beans business in Nigeria a very profitable business.
Asides from the poor constituting about 89% or more (a ready market for your beans business), you will also make profits selling to the rich which is about 10% of Nigeria's population. Buying and selling beans in Nigeria can be a lucrative business if you go into it fully informed which is by reading a lot of materials on it and doing your personal findings on the business.
Popular Beans Sold in Nigeria
There are 2 major types of beans that Nigerians buy and eat. These major types of beans are sold also by people who are into buying and selling agricultural produce in Nigeria. These are:
1. Oloyin Beans (Honey Beans)
This is a kind of beans that is commonly used for cooking beans portage, ewa agoyin, and the likes. This type of beans is mostly bought by the rich and middle class. It is also the most expensive kind of beans in Nigeria.
2. Olotu Beans
This is a kind of bean that is commonly used to make moin moin, akara, ekuru, and more. I call this kind of beans the all-in-one kind of beans because you can use it to cook all kinds of foods that are made with beans. This kind of bean is mostly consumed by the poor class in Nigeria because it is usually cheaper than ewa oloyin (honey beans).
How to Start Beans Business in Nigeria
Here are steps on how to start a beans business in Nigeria as a wholesale or retailer.
1. Do the Market Survey
Doing your market survey before starting this kind of business in Nigeria is very important. It is important because this business is a kind of new business and going into it uninformed can incur losses. Before starting this business need to look at your area to find out so many things.
Things like:
1. Can the business really be profitable?
2. Is there any business like it in your area? If there is, which kind of beans business sells fast? Is it the one sold on a wheelbarrow, or the one sold in shops, or the warehouse type?
3. Is the proposed area a rich area or a poor area? Here, it is preferable to sell in a poor area because the poor population in Nigeria are the ones that eat more beans.
4. Can you be able to convince the beans sellers in your area (those who buy in retail) to buy from you? This is if you are going into the business as a wholesaler.
There are many questions you need to ask and answer by doing your personal findings before you start the business especially if you are going into the buying and selling of beans as a wholesaler – investing a big capital. This is to make sure you are not caught off guard after you have started the business. Another thing you need to figure out is if you need to open your beans business in a market or in a regular area.
If you ask me about this I will say both are OK (whether you are opening in an area or in a market). Just make sure if you are opening the business in an area you are opening it in a populated area and your shop is located at a major bus stop or junction for thousands of customers to easily locate you. All these being said, you still need to carry out your market survey.
Here is our guide on how to conduct market research for new and old businesses.
2. Get the Capital Needed
After doing your market survey for your beans business, the next move here is to get the capital you will need in starting the business. And like I said earlier the amount of capital you will invest in the business depends on how big you want the business to be. Do you want to go into the business as a wholesaler/distributor having a warehouse or medium-scale or small-scale – having a shop?
All these will be determined by how much you have. As for how you can get the capital to start your beans business there are 2 things you can do.
A. You can Self-found it Yourself
This could be by saving some of your money for 6 months – 1 year and if you already have money saved aside you can simply take out of this money to start the business.
B. Borrowing the Money
This is the second way you can fund this business if you do not have money. You can either borrow this money from family and friends or borrow the money from the bank which I will not advise in this kind of business.
3. Rent a Shop or Warehouse
Depending on the kind of beans business you want to start you will need to either rent a shop or rent a warehouse and if it is a very small kind of beans business you want to start you will need to buy a wheelbarrow. When renting a shop or warehouse for this business, there are a few things you will need to put into consideration.
1. Is to make sure that the shop is waterproofed. There are no leaky roofs and it is also rodent-proofed thus making the shop inhabitable for rodents like rats.
2. To make sure the shop or warehouse is properly located at a place where customers can easily locate your business. I mentioned this earlier.
Another thing you need to consider here is to make sure the shop or warehouse you are renting is not too expensive. After renting your shop or warehouse for your beans business, the next step is to furnish it. By furnishing here I mean putting tables and ship crates on the floor. The tables will be used to display your beans outside whilst you will use the shipping crates for the proper placement of the bag of beans to protect them from water and floods.
4. Buy your Beans Wholesale
If you are starting your beans business on a large scale it is advisable not to buy your beans from the market but rather buy them from farms. Yes, when you buy your beans straight from the farm it is always cheaper than you buying them from the popular food market around you. But do not forget the cost of transportation should be added to your expenses asides from the cost of buying beans.
This is because after buying the beans at the farm you will need to transport the bags of beans to your shop or warehouse. And if the farm is to deliver the beans to your shop or warehouse they will still charge you for delivery. Either way, you need to provide money for transporting your beans. As you can only escape the cost of transportation or delivery if the farm is willing to deliver to you your sacks of beans for free.
Another advantage you get when you buy your beans from the farm is that you are sure that the beans are fresh – freshly harvested. After buying your beans and you are about to stock them in your shop make sure they are not kept on the floor but instead kept on crates. Like I said earlier this is to protect the beans from water and flood.
5. Selling Beans for the First Time
Since your shop or warehouse is in a new area – a place where people do not know you from the onset, it is advisable to make friends and your family your first set of customers. To do this you need to tell them about your new beans business and what they will gain if they buy beans from you. Also, you can promise them a few discounts if they bring customers to your shop to buy from you.
6. Profits in Beans Business
If you really want to increase sales and in turn increase profit in your beans business, there are a few things you must do.
A. Sell Online and Do Deliveries
Yes, you can sell your bags of beans online on e-commerce platforms like Jiji, Konga, and Jumia. All you have to do is to register on these platforms and upload clean clear pictures and customers will start ordering for your beans.
B. Sell to Other Foodstuff Businesses
If you are into this beans business as a wholesaler or distributor you can advertise and sell your beans to other foodstuff businesses in your area. You can compel them to buy from you by making your beans a bit cheaper.
C. Sell to Party Organizers
To increase the profit in your beans business you can also sell your beans to party organizers (caterers) who use beans to make akara, moin moin, and the like. They often buy in large quantities so if they buy from you this will make your sales fast and also increase your profit rapidly.
Conclusion
Beans business in Nigeria is a business that can build wealth for you as time goes by. However, it all depends on the capital you invest in the business from the onset. Even as time goes by in the business you can sell other foodstuff just to diversify the business. Foodstuffs like rice, vegetable oil, and palm oil will go very well with the beans business.
Recommended: