How to Start Palm Oil Business in Nigeria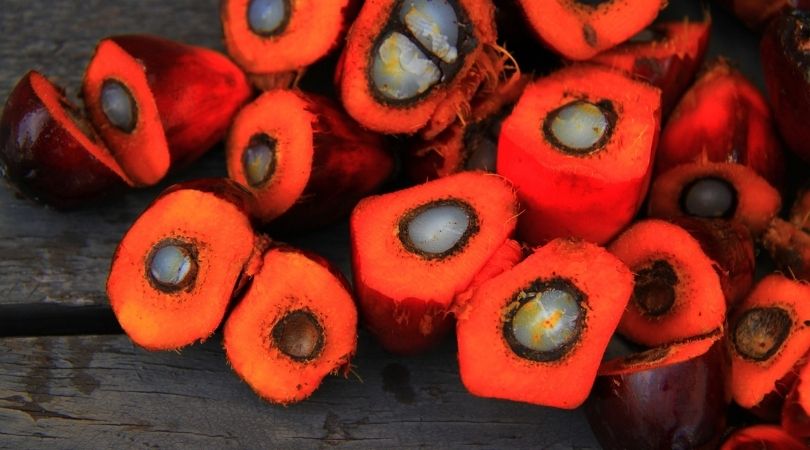 Are you thinking of starting a palm oil business or palm oil supply business in Nigeria and you do not know how you can go about it? Perhaps, you want to go into the business as a retailer or wholesaler and you need a step-by-step guide.
Read this article to the end. In this article, I am going to explain everything you need to know about the palm oil business, the farming aspect, the capital needed in starting, how profitable the farming business is, which states in Nigeria you can buy your palm oil wholesale, and finally how you can make profits from the business.
We all think that palm oil is gotten from oil palm trees however, it is processed before the oil can be extracted and used. There are many local palm oil producers in Nigeria. In fact, there are states who specialize in the production of these red oils but proper distribution and sales are the problem.
With what I have seen so far I have discovered that many producers usually have the problem of attracting wholesalers and retailers have the problem of retaining customers. I will be explaining how you can successfully beat this challenge at the end of the article.
Is Palm Oil Business Profitable?
Palm oil business is a profitable business in Nigeria for many reasons. It is a lucrative business because red oil can not be replaced with any other kind of oil. For example, Vegetable oil or groundnut oil can be replaced with other oils like olive oil, granola oil, coconut oil, and soya oil. However, palm oil is unique and cannot be replaced. Apart from the fact that the oil is irreplaceable the oil also contains unique nutrients.
It contains nutrients like vitamin E rich in antioxidants. Palm oil also contains vitamin A, a vitamin that prevents blindness. Palm oil is also a very important ingredient in making some foods and cosmetics products.
Capital Needed to Start Palm Oil Business
Capital is very important in this business and I am sure that is why you want to know how much it cost to start this business. The capital needed to start a palm oil business depends. The capital needed to start a palm oil business as a wholesaler is different from the capital needed to start a business as a retailer. It will cost you more to start as a wholesaler than as a retailer. You need a capital of #500,000 to start a palm oil business as a wholesaler and you will need a capital of #200,000 to start as a retailer.
How to Start Palm Oil Business in Nigeria
Here are the steps to starting a palm oil business in Nigeria.
1. Write a Business Plan
The first step to starting a lucrative palm oil business is to write a palm oil business plan. The business can encompass the farming and production of palm oil. This is if you have an oil palm plantation whether by inheritance or perhaps you bought one.
And if you do not own a plantation the business plan can just be about the oil palm business alone (the buying and selling of palm oil). Writing a business plan is very important in this business especially if you are planning to go into the business on a large scale.
And lastly, your oil palm business plan will guide you on how you can make profits from your palm oil business. If you are really interested in the business plan and you need a professional to help you out on it you can reach out to me.
If the palm oil business you are going into is not a large scale you can then conduct a market survey instead of a business plan.
2. Choose Palm Oil Business to start
There are different types of palm oil business in Nigeria. You can go into the business as a farmer where you have an oil plantation and you harvest and produce your palm oil (palm oil production) or you can be a palm oil wholesaler or lastly a palm oil retailer or palm oil supply business.
So you can choose one of the types of business depending on the capital available to you and the type that is more easier for you. You can also go into the palm oil business as an exporter.
3. Get the Capital Needed
It is always better to get your capital sorted out before you even think of starting this business and you need to avoid borrowing whether from a bank or from family and friends. You can always save to achieve the amount of capital you need. This saving might take 6 months, 1 year, or 2 years. It depends on how much you earn. Read our article on how to get funding for your business in Nigeria
4. Buy the Equipment Needed
You need some equipment to make your palm oil business profitable. These pieces of equipment are kegs of different sizes, funnels, hoses, and others. You need to buy this equipment although most of the time when you buy your palm oil you buy it with your kegs. However, you will need more kegs to sell these palm oil to your customers.
5. Get a Store or Shop to Sell Oil
As a wholesaler, you need a store for your palm oil business and as a retailer, you need a shop. There are so many things you need to consider when getting a shop or store for your palm oil business lucrative. You need to consider the location of your shop.
When your shop is located at a place where people can easily notice you it will be easy for you to attract customers. You need to consider the size of your shop too – making sure that the shop size is big enough to contain your kegs of oil. Lastly, you need to consider the rent of the shop.
If you want to become a palm oil wholesaler and you cannot afford a store you can store your palm oils at home and sell from home. Note that palm oil products are sensitive. Where you keep them and how you keep them matters.
You need to put them in a cool environment and not expose them to heat or sun. Shipping crates can be placed on the floor of your shop or store before you put your palm oil kegs to maintain the quality.
6. Buy Wholesale Palm Oil and Start Selling
When you have done all this. Then it is time to buy your palm oil and start selling. To buy your palm oil wholesale you can purchase them from palm oil-producing states like Ondo, Imo, Enugu, Delta, Cross River, Ogun, Abia, Oyo, and Bayelsa.
But the most common state many palm oil sellers buy their oil from is Ondo state. You can purchase your oil and get them delivered to your shop or store. When your palm oil gets delivered you can start selling them. To start off you can sell to your family and friends and as time goes by start selling to market women in your area.
7. Profits in Palm Oil Business
There are different ways you can make money from your red oil business in Nigeria you do not have to restrict yourself to the patronage of family and friends.
1. You can advertise and sell your red oil online on popular e-commerce websites in Nigeria. When customers order you can then deliver these oils to their doorsteps.
2. You can sell your red oil to market women. When you give them better offers they will leave their buyers and buy from you.
3. You can brand these palm oil and sell them to supermarkets around you.
4. Lastly, you can export agricultural products. Yes, there are foreign countries that need palm oil to produce cosmetics. This option is majorly for wholesalers or manufacturers.
Conclusion
Palm oil is a lucrative business. You just need to look at what other sellers are not doing and filling up the space. If your red oil is good customers will always approach you. You can also go into branding. This will make you stand out from other red oil sellers in Nigeria. Special packaging, brand name, and other things you do can go a long way.
Recommended: