How to Start Garri Business in Nigeria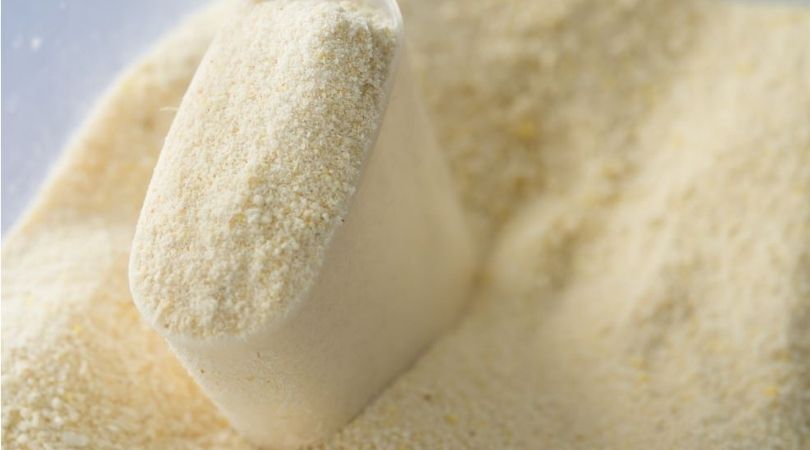 After reading this article you will be able to start a garri business or garri distribution in Nigeria and make profits from it. Garri production and distribution business is gradually becoming a lucrative business in Nigeria because garri is now been eaten as a necessity in most Nigerian families.
Asides from the fact that it is a kind of food that can be used to make other kinds of foods, we also have the majority of Nigerians who just love to soak and drink their garri not because they cannot afford any other food but because they just love the taste and the feeling.
Then finally we have the set of Nigerians who simply eat garri because it is one of the cheapest foodstuffs in the market. It is hard I mean extremely hard for you not to find garri in a Nigerian home whether Rich or poor. It just depends on how often these families eat garri.
How is Garri Made?
Garri is made from cassava – a brown tuber crop that grows rapidly in Nigeria and Africa if properly planted. And the process used in making it is related to that of fufu but with a twist. After harvest, these cassava tubers are rinsed, peeled, ground, and then fermented before being finally heated on a large pan. The process of making it is usually stressful that's why I would not advise anyone to go into the business as a producer and distributor at the same time.
In this kind of business, you need to reduce stress while making money at the same time except you are investing big into the business and you want to become a producer to make garri cheaper.
Common Garri in Nigeria
There are majorly two types of Garri that are eaten the most in Nigeria.
A. White Garri
This kind of Garri is from the western part of Nigeria. It is popularly made and eaten by the Yorubas although other tribes in Nigeria also eat it too. Under this white garri, we have the Ijebu kind of garri that is from Ogun State. This kind of garri is loved for its sour taste when it is been drunk. Then we have the white garri that is solely used to make garri – what the Yorubas call eba.
White Garri has a very high demand in Nigeria because it can be used to make any kind of garri food.
B. Yellow Garri
This is a kind of garri from the eastern part of Nigeria and it is mostly consumed by the Igbos. This kind of garri is not drinkable but is very good to make eba. The yellow garri is made yellow due to the palm oil that is added to the garri after proper heating during the garri-making process.
Yellow garri is well known in Nigeria and is eaten by Nigerians (the Igbos and other tribes) but not as much as the white garri.
How to Start Garri Business in Nigeria
Here are steps on how to start a garri business in Nigeria.
1. Conduct Market Survey
Every product (food or non-food) whether in Nigeria or abroad has its own market so it is important to understand it first before investing your money, strength, and mind into it. When I say understand the market here I mean understanding how the product sells, how to make it last in your store to reduce loss, how to recognize the quality ones from the substandard, how to know when it is in surplus or scarce or when it in season and not in season.
All this you will need to understand about garri business, especially as regards the kind of garri business (production or distribution) you want to go into. And the best way you can do this is to visit all garri businesses around you to source more information. You can even visit garri shops in the market also. All these combined with the one you have gotten here will go a long way for you.
If you are planning to go into the product aspect of the business you will need to visit garri producers outside the city or anywhere you are to source more information. This step is very important and should not be neglected for any reason as this could kill your business if avoided. Read our guide on how to write business plans in Nigeria
2. Get the Required Capital
Based on your understanding of the business and the kind of garri business you want to go into you can now know how much capital you will need to start the business. If you are planning to go into the business as a producer of garri you will need a capital of about N2,000,000 (#2M).
If you are going into it as a distributor you will need a capital of N800'000 and if you are planning to go small scale you will need a capital of about N400,000 to start. But take note all these capitals I have mentioned here are relative in terms of where you reside in Nigeria, inflation, and other factors. As for where to get this capital to start, you can save up the money. I know it looks impossible but it can be done.
If you don't have that much time or you do not earn enough, you can meet family and friends (the ones you know will support you) to invest in the business. Do not borrow from the bank or from any borrowing outlet as the interest is usually high and the risk is usually outrageous.
3. Rent a Store or Space
Renting a store is very important for your garri business. You need a place where you can store your garri protecting it from rain and rodents. You need a place where your customers can locate you and meet you easily to patronize you. This store is majorly needed if you are going into garri business as a distributor or a small-scale seller.
However, you still need to put other things into consideration when renting a store for this business. You need to consider other things like how big the store will be, where it will be located (which is the most important factor here), easy access to the road and more. But if you ask me I will say the most important thing here is the location of the store which I strongly advise should be on the roadside – a place many Nigerians pass daily.
This could be at a roundabout, bus stop, or junction. This is to make sure many Nigerians will patronize you easily. If it is garri production you want to do you don't need your store to be beside the road because you will need more than a store. You can get anywhere as long as the roads are easily accessible.
4. Selling your Garri
This is usually the hardest part of any business. How do sell your product and how do you market it – introducing it to prospective buyers? This is why I mentioned earlier about the location of your store. If you get the location of your store perfect – making sure it is located at a place thousand of Nigerians pass daily, you will not need to introduce your garri to people because people will be able to see you easily.
The perfect location brings customers to your shop instead of going to meet customers. The perfect location also saves you from expenses you will spend on advertisements on your garri. When all these are done selling your garri will not be hard.
5. Profits in Garri Business
There are different ways you can sell your garri without spending or stressing and I'll list them below.
A. Sell to Friends and Family
This is one way you can sell your garri easily. Since your friends and family know you let them buy from you and be your first set of customers. All you need to do here is to introduce them to the business and promise them quality garri at cheaper prices and they will come. You can also promise them bonuses when they bring a customer to buy from you. This will motivate them to bring buyers.
B. Sell to Party Organizers
I mentioned this in one of our articles back. When it comes to getting big buyers for your food business in Nigeria one of the things you can do is to sell your food to party organizers. This could be party planners for weddings, anniversaries, and more. Since garri is used in making eba you can introduce them to what you sell giving them a bigger offer in terms of prices. I know this does not look like a big deal but it should not be set aside.
C. Sell your Garri Online
Another way you can increase sales in your garri business which will in turn increase profit is to sell your garri online. There are so many online platforms with which you can sell your garri. These e-commerce platforms in no particular order here:
1. Jiji
2. Konga
3. Jumia
and more. All you need to do to start selling on these platforms is to register as a seller by filling in some data and uploading good clear pictures. When you are done and people like your prices they will start calling you to order their garri.
6. Risk in Garri Business
There are risks in the garri business and as a Nigerian that is going into the business; you need to be aware of them. So I am going to list some of them below.
A. Been Cheated or Sold Substandard Garri
In this business, you have to open your eyes and take your time before making any drastic decisions. Do not be in a rush as doing this will make you either buy a substandard garri or be swindled of your money.
B. Garri Spoiling in your Store
This is another risk you could encounter in this business. If the garri spends too much time in your store it could spoil hence you making losses. The solution to this is to try as much as possible to sell the garri as soon as you buy them.
C. Garri Scarcity
There are times when garri is scarce in Nigeria. At these times sales can be low and expensive. When you start selling you need to be able to find out what time of the year there will scarcity of garri and buy your garri way before that time.
D. Garri Eaten by Rodents or Exposure to Rain
Rodents (rats) are another enemy of this business. If you are not careful they can spoil all your garri in a month with their poop and urine. To tackle this you need to make sure your store or anywhere you store your garri is rodent-proof. Rain is also an enemy in your garri business as water spoils the quality of garri. You need to make sure your garri is protected from the rain anywhere it is been kept and there are no leaky roofs.
Garri Business Ideas in Nigeria
I talked about it but for the purpose of re-emphasis, I am going to explain in detail here. As far as garri business is concerned in Nigeria there are 3 kinds of garri business in Nigeria and anyone that is going into the business should focus on either one aspect of the business or at most two.
A. Garri Production Business
This is the kind of garri business where you are a garri producer. This means you are going to be fully involved in the production of garri right from the primary stage to the end and will sell to distributors. This kind of garri business in Nigeria usually demands big capital to start but it yields big profits in return if you get it right. In this kind of garri business, you are at the top of the demand and you are very important.
In this type of garri business, you can also become an exporter – exporting garri to other countries probably in Europe, and making big profits from it through foreign exchange.
B. Garri Distribution Business
This is the kind of garri business in Nigeria where you sell garri as a distributor. It can also be regarded as you being a wholesaler in the garri business. As a distributor, your business is to buy garri from the producer and sell to stores and retailers around you. This kind of garri business also requires big capital to start in Nigeria but you can start small and grow the business gradually.
As a garri distributor in Nigeria, you can also make bigger profits by exporting garri and making money through foreign exchange.
C. Small-Scale Garri Business
This is a kind of garri business in Nigeria where you sell garri in small quantities to consumers – those who will buy the garri to cook or drink. This kind of garri business can be started with small capital but it yields low profits. If you are not bothered about how low the profits are you can start the business and then grow the business gradually.
Conclusion
Garri business can be a profitable foodstuff business in Nigeria if you are passionate about business and you are not in a rush to build wealth. It is just about you understanding the market and following due diligence. As time goes by in the business you can also diversify by selling other foodstuff like rice, beans, flour, and others just to make more profits from the business.
Image Credits to ajemart
Recommended: