How to Start Baking Ingredients Business in Nigeria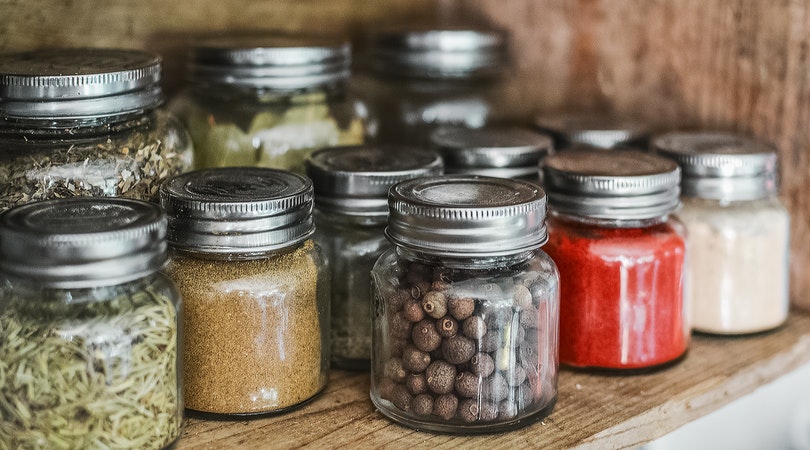 Have you been thinking of starting a baking ingredients business in Nigeria? Or you probably have some money set aside as capital to start a business and you do not know the business you can start with it. Maybe you should consider starting a baking ingredients/ bakery supplies business in Nigeria. In our article before this when I was talking about how you can start a bakery business in Nigeria.
I opened your eyes to many things that are already happening and are about to happen due to the fact that Nigeria is now a high consumer of confectionery foods. I also talked about how the bakery business is influencing other parts of Nigeria's economy. Well, all these are true but not entirely true without the baking ingredients business.
The baking ingredients business is the reason why so many bakery businesses can go to bed at night without worrying about where to get ingredients and prices. Imagine going into the manufacturing of garri when there are no cassava suppliers or farmers. This is exactly how it looks like for bakery businesses with the sellers of baking products in Nigeria.
Because bakery foods are high in demand it has also made baking ingredients also high in demand which means anyone that goes into it now will make good profits. Baking ingredients business also determines the price bakeries sell their snacks/foods. You can start baking ingredients business by being a supplier of one product – flour or buying and selling all baking ingredients (have a shop where bakers can buy any products or ingredients related to baking.
Is Baking Ingredients Business Profitable?
Yes, selling baking supplies is profitable in Nigeria. It is a business you can use to take of your needs and that of your family. You can even use it to send your children to school and build houses from it if you know what you are doing and you are not into business to impress people.
Baking ingredients business is profitable because asides from bakeries in your area needing your ingredients to make bread there are also roadside snack sellers, cake makers, and small chops manufacturers that will always patronize you. Asides from this, it is also profitable because households will also buy from you. Yes, there are many baking ingredients that are also used for cooking everyday food.
Baking Ingredients to Sell in Nigeria
There are many baking ingredients used in baking in Nigeria. You can sell all but these are a few. To spice up your baking ingredients business in Nigeria you can also sell baking ingredients equipment.
1. Flour
2. Eggs
3. Sugar (White/Brown)
4. Butter/Margarine
5. Salt
6. Nutmeg
7. Yeast
8. Baking Soda
9. Honey
And more. So if you are in a good location your shop will never run out of customers.
How to Start a Baking Ingredients Business in Nigeria
How to start a baking ingredients business in Nigeria.
1. Decide the Kind of Business
This is the first step to starting this baking ingredients business. You need to decide first which type of baking supplies business you want to start. Do you want a baking ingredients business where you will be selling only one type of baking ingredient (flour). Or do you want a baking ingredients business where you will be selling all the baking ingredients in your shop – making your shop a one-stop for baking supplies?
You need to think about this and decide what you want. You also need to consider how big you want to start. Is it on a small-scale basis or a large scale or maybe even on a medium scale? Doing this helps you know how to write your business plan for the business.
2. Get Familiar with the Prices
After knowing and deciding what kind of baking ingredients business you want to go into in Nigeria the next step here is for you to get familiar with baking ingredients prices and where you can buy them cheap. Prices of baking ingredients differ depending on where you are located in Nigeria. For example; it will be cheaper in rural areas than it is in urban areas.
You need to get familiar with these prices and also make proper findings on where you can buy them cheaply. If you can get where to buy them cheap you will be able to sell them at moderate prices and still make good profits. My advice for you here is to make sure you are buying the baking ingredients from registered dealers so that as you are buying them cheap you are not compromising on quality.
3. Get the Startup Capital
The baking Ingredients business is like a foodstuff business in Nigeria. You need capital to do and put many things in place before you can start the business. You need capital to register as a seller of baking supplies, rent a shop, buy the baking ingredients, and so on. So you need to get your capital. The capital you will need to start this business depends on how much you want to invest in it.
But with about #300,000 to #1,000,000, you can start the baking ingredients business.
4. Register your Business Name
Registering Under regulatory authorities is also important in this business. You need to register your business name under the CAC (Corporate Affairs Commission) and other relevant authorities in your state or area. Read our article on how to register your business name in Nigeria. Getting all the proper documents ensures you are not disturbed once you start the business. It makes you focus on selling your ingredients immediately and making profits afterward.
5. Rent a Shop or Business
When you buy your baking ingredients you will need a place where you can store them till you are able to sell them. This place has to be rodent-free and waterproofed as water could spoil the ingredients. This is why you need a shop. But you cannot just rent a shop anywhere you need to rent a shop at the right location in the right area.
Renting a shop in the right location also helps your customers to locate you easily and it also promotes your business easily. It is not important you rent a big shop here based on the kind of Bakery ingredients business you want to start. You can manage by starting small – renting a small shop then as time goes by when the business is moving well and you need a bigger space rent a bigger shop.
6. Proper Storage of Ingredients
Baking supplies are sensitive to heat and water so in order to avoid unnecessary loss it's important to make sure you store your baking ingredients properly. Make sure the shop you are using for the business is properly ventilated and also rodent-proof. Make sure you do not place ingredients like flour on the bare floor rather place them on shipping crates or on planks.
7. Selling your Baking Ingredients
Stay current with market prices whilst selling your baking ingredients. Know when prices have gone up and know when prices are down. This helps your business to make profits easily. For example; if you buy 20 bags of flour at moderate prices and after that prices of flour increase, if you hear about this on time you can simply increase your price of flour which will, in turn, double your profits in the business. You have to be very tactical in this step.
How to Sell Your Baking Ingredients
There are many ways you can sell your baking ingredients easily despite the fact that you are just starting in the business.
A. Sell to Family and Friends
You can sell easily by making your family and friends buy from you. I know it is not everybody in your family that is a baker or uses baking ingredients but you still need to inform everyone of them. You never know they might know a baker or know someone that owns a bakery.
B. Connect with Other Bakeries
Inform other bakeries around you about what you sell. Look at your area very well and pick out the bakeries you know that will likely buy baking Ingredients from you. Visit these bakeries and tell them what you will be offering them in terms of your products if they buy from you. If you give them good offers they will make you their supplier.
C. Do Advertisements or Create Publicity
Advertisement is very important, especially at the beginning of the business. Whether by handbill or word of mouth. It goes a long way in spreading information about your business and it brings customers to your shop.
Conclusion
The baking Ingredients business is a lucrative business in Nigeria if you are at the right location and you know how to attract customers. But just like starting any other business, you need a business plan to make sure you get everything right. It is not enough to read every material online. You need to write your business plan based on the capital you have. You can do this yourself or contact us via our mail we will do it for you at a discounted amount.
Recommended: