How to Start Stockfish Business in Nigeria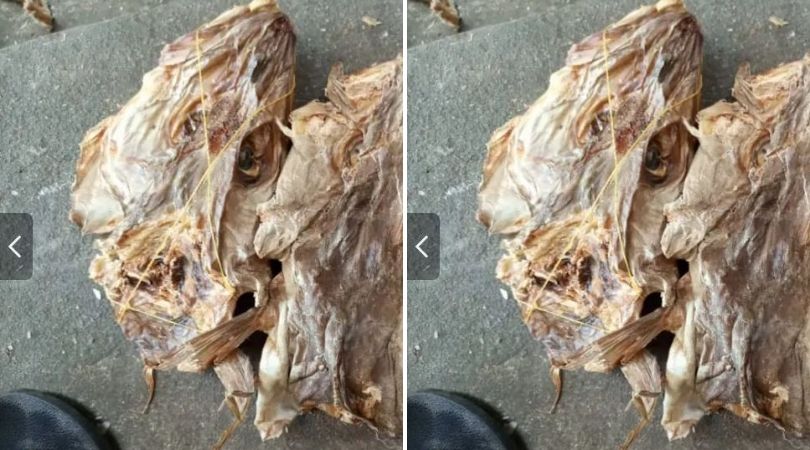 If you are looking forward to starting a stockfish business in Nigeria? This article is for you. In this article, I will not just teach you how to start stock fish business in Nigeria, I will also teach you how you can make profits from it. Stockfish is a lucrative business in Nigeria and it is one of the profitable businesses that has been in existence for a long time.
The business is as old as time itself because Nigerians have been eating stockfish/okporoko for a long time. The Igbo and some Yoruba tribe especially add stockfish to their native soups. Yes, stockfish is one of the ingredients that Nigerians cannot do without. Asides from the fact that it adds a unique taste to Nigerian delicacies, it also gives the foods a pleasant aroma that makes you want to have a taste.
Today, stock fish also known as okporoko is sufficiently added to most common soups in Nigeria soups like egusi soups, ogbono soup, afang soup, and more.
What is Stockfish?
According to Wikipedia, Stockfish is an unsalted fish usually dried by cold air or winds on wooden racks. This method used to dry fish is actually one of the oldest methods in the world and it originated from Norway by the Norwegians. The production of this fish is majorly done by the fishermen and their families. They produce these fish in large quantities and then sell off some of them.
There is a particular kind of fish used in making stockfish. This kind of fish is called a cod fish but other white fish such as cusk, ling, haddock, polluck can also be used to make stockfish in small quantities. The method used in producing stockfish today was used in the old days to preserve fish from spoiling till the time they will be eaten or consumed.
Is Stockfish Business Profitable?
Yes, stockfish business is a profitable and lucrative business in Nigeria because Nigerians eat stock fish a lot. They cannot do it without adding it to their native soups and foods especially the Igbos and the Yorubas. Nigerians cannot do without stockfish or okporoko because it gives a good aroma to soups and it gives the soup a unique taste too.
In fact, if they cannot afford fish or meat in their soup they will at least buy stockfish to make their soup turn out well. Stock fish is a profitable business because Nigerians love it. Even the Hausas also love and eat stockfish.
Capital Needed to Start Stockfish Business
The capital needed to start stockfish business in Nigeria depends on the kind of stockfish business you want to start and the types of stockfish you want to be buying. But just so you want to know how much does a bag of any type of Stockfish cost. This is the breakdown price of some types of stockfish. A bag of cut-cut stockfish what I usually call pieces of stockfish cost #80,000 – #100,000 while stockfish with ears cost #50,000 – #60,000 and stockfish without ears cost #40,000 – #50,000.
Common of Stock Fish Sold in Nigeria
There are different kinds of stockfish in Nigeria. These are:
1. Head and ears
2. White bone of Stockfish
3. Head and bone
4. Stockfish head
5. Body parts
6. Stockfish fins
7. Whole Stockfish
How to Start Stockfish Business in Nigeria
Here are steps on how to start a stockfish business in Nigeria.
1. Do the Market Survey
This is the first step to start a stockfish business in Nigeria. Yes, despite the fact that Stockfish business is a lucrative business in Nigeria you still need to do your proper findings what we also call a market survey in the area you want to be selling your stockfish. For example, if you are in Lagos State, Lekki to be precise you need to find out about the stockfish market in Lekki – how fast the sales of stockfish market go there.
If it goes fast, why does it move fast? Which class of people love stockfish and usually buys stock fish? Is it the poor class, middle-class, or the rich class? All these you need to find out. A market survey is usually part of a business plan it let you know if how the business you are planning to start will succeed or fail.
2. Decide Type of Stockfish Business
After doing the market survey of the Stockfish business in Nigeria, the next step for you is to decide the kind of Stockfish business you want to start. Do you want to start the stockfish business as an importer, a wholesaler, or a retailer? All of these are profitable it just depends on your capital. If you want to be an importer it then means you will have to learn how to import Stockfish into Nigeria from Norway or from any other Stockfish producing country.
If you want to become a wholesaler or retailer instead you will need to decide how you will be buying the stockfish to resell. Although distance (where you stay) usually determines where you will be buying your stockfish in Nigeria. After this, you need to decide the kind of stockfish you want to be buying and selling. Do you want to be buying stockfish pieces, stockfish head only, or stockfish with ears?
These are the common types of stockfish you can see and buy in Nigerian stockfish markets.
3. Get the Capital Needed
Capital is very important when it comes to starting any business in Nigeria. If you do not have capital you cannot start any business so capital is very important. But despite the fact that it is important I will never advise borrowing money (capital) from people (family and friends) to start any business.
If you do not have money on the ground, I will advise you to save up for the business or rather still meet people who can support you in starting the business. Note here, I said support I did not say borrow. Read our guide on how to get funding for your business in Nigeria.
4. Build a Customer or Client Base
Okporoko business is not like any other kind of business. It is a food business and because of this, it can spoil after been kept in the house for a long time (if you live in a damp area). This is why you need to build a huge customer base first before proceeding to buy the fish. And the best way you can build your customer base is to tell people the kind of business you want to start before you actually start.
Tell your family and friends you are into stock fish business and you do not mind selling to them or they buy from you. Also pay visits to people selling food in your area preferably people selling fresh foods like ugu, egusi, kpomo/kanda (foodstuff business), and tell them you are selling stockfish and you will be willing to sell to them at lesser prices.
Get the sellers' contacts (their names, address, and phone numbers) and write them down for further patronage. Preparing a huge customer base makes the sales of your goods/products go fast.6
5. Proceed to Market to Buy Stockfish
After you have built your customer base the next you should take is to proceed to the market to buy your stockfish. When you get to the market make sure the Stockfish given to you are of good quality and are in good condition before you finally pay for them. If you do not know how to recognize quality Stockfish at a glance, you can go to the market to ask first before the day of actual buying.
So buy your stockfish and then transport them home. If you do not want to go to the market yourself and you already have a stockfish supplier you can tell the supplier to simply deliver your stockfish to your house. After getting your stockfish to your house you need to stock them in an open place for ventilation. If you do not do this the stockfish might get spoilt after spending some time in the house.
6. Opening a Shop or Selling Stockfish Online
If you can afford to rent a shop where you can be selling your stockfish this is okay but if you cannot afford to rent a shop I will strongly suggest you proceed to sell your okporoko online. The cost of running a shop versus the cost of selling any goods or products is always distinct.
When you rent a shop you have to pay for rent yearly or monthly and you have to pay tax and utility fees but when you sell only online you only incur costs for data and running adverts but then again this decision solely depends on you. Where to sell stockfish or okporoko online in Nigeria. You can sell your stockfish on the popular online e-commerce stores in Nigeria.
You can sell them on Jiji, Konga, and Jumia and make money while you are at home. All you have to do is waybill them when there is an order for them.
Stock fish Market in Nigeria
The stock market business in Nigeria is a very large market. From Aba market in Abia State to Stockfish warehouse in Abuja to other local markets in Nigeria. It is a large market because of the high demand for fish.
Where to Buy Cheap Stock Fish in Nigeria?
Are you really looking for where you can buy these fish at their cheapest prices? You want to know which market that is perfect for you especially when it comes to buying and selling of stockfish in wholesale in Nigeria? Well, the first market you should look out for is the Aba market in Abia State. Aba market is the largest market for stock fish in Nigeria.
But however, if you cannot go to this market probably because of your distance, you can simply buy your stockfish from any other big stockfish market closer to you. And if you do not have the stress of this for the main time you can start a crayfish business instead. Crayfish business is another lucrative business in Nigeria that demands small capital to start. Start crayfish business and as time goes by you can now start a stockfish business.
Stockfish Dealers in Nigeria and their Addresses
Here are some stockfish/okporoko dealers in Nigeria and their contacts.
1. Ohirison Fishmongers Ventures – Block I, Shop 09 Otto White Sand Market (Onyingbo) Mainland, Lagos State. 07039830468
2. Stockfish Warehouse – No, 50 Suez Crescent, Wuse, Zone 4, Abuja, Federal Capital Territory.
Is Stockfish Contraband in Nigeria?
No, stockfish is not contraband in Nigeria if you are importing it correctly, and by correctly here I mean importing it through the air and not the land borders. When it is imported through the land borders in Nigeria it is then termed as contraband.
Now, that we have talked about where to buy stock fish in Nigeria at wholesale and crayfish business as another option to this business let us now go into how we can start stockfish business in Nigeria.
Conclusion
Stockfish business is a lucrative business in Nigeria as long as you are passionate about it and you can approach people to tell them about what you sell. It is a business that can stand the test of time.
Image Credit to jiji.ng
Recommended: