How to Start Fried Fish Business in Nigeria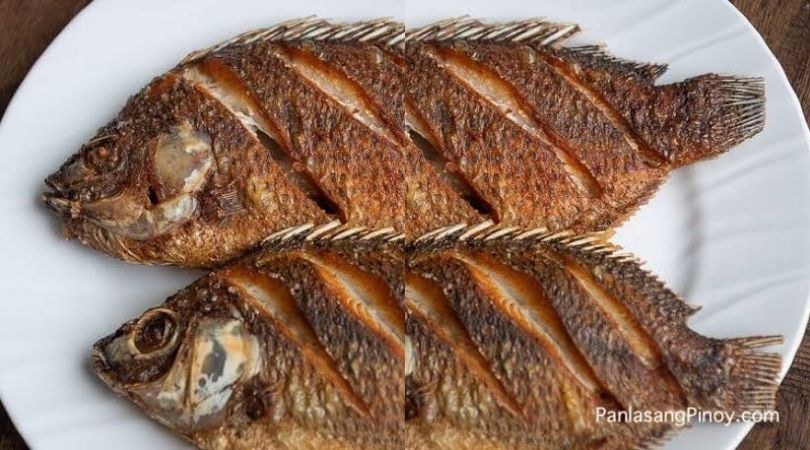 How you can start fried fish business in Nigeria and increase sales which will in turn increase your profit in this business. This is what I will be teaching us now on the blog. Fried fish business has been existence in Nigeria for quite a long time now. Some Nigerian even call the business a generational business because in one way or the other their grandma or mother was once a fried fish seller during their time.
For a long time, fried fish has been a food that has been widely accepted and consumed by all tribes in Nigeria and it goes with many other foods. This is why anyone that goes into the business fully informed will make profits from the business. Note: I said fully informed. Fried fish business is also a good business in Nigeria because it doesn't demand much capital to start.
Also, it does not demand much effort for the everyday running of the business.In the fried fish business, all you need to do is fry your fish, sell them, and start making money. It is the business in Nigeria that can be done fully to make a living and it is a business that can be done as a side hustle for those of us that already have one job or the other we are engaged in.
Equipment for Frying Fish
There are equipment that is needed for frying fish. These equipment varies but here are the most common ones below.
1. Deep fryer
2. Strainer
3. Sieve
4. Fork
5. Trays
6. Coal stove
7. Spatula
8. Stove
9. Show glasses
Ingredients for Fried Fish Business
These are the most common ingredients used in frying fish in Nigeria. However, you can add to it or subtract from it.
1. Fish
2. Salt
3. Onions
4. Seasoning cubes
5. Tomatoes
6. Cucumber
7. Pepper
How to Fry Fish without Breaking
When it comes to frying fish many complaints I usually hear from people who want to go into the business is the fish breaking after it gets into the hot oil. Well, anytime things like this happen whether when you are frying the fish at home.
Or when you're frying the fish to sell it is because you are skipping a process in frying your fish or managing ingredients. To fry your fish without breaking you need to drain your fish from the water after washing them.
Let me explain the steps in detail.
1. Wash your fish and place them in your sieve
2. Apply seasoning to fish making sure every part of the fish is seasoned
3. Leave fish to drain or dry in the sun for some minutes (30 minutes or more depending on the amount of fish)
4. Use a deep fryer to fry fish not a frying pan and use enough oil. Fish should sink in oil for proper frying.
5. Fry fish to satisfaction.
This method of frying fish without breaking was taught by my mum. I have been using this method since she taught me. It will work for you too if you follow the steps exactly the way I laid them down. But asides from these steps you can also ask people you know (Chefs) on how you can fry fish without them breaking in oil.
How to Start Fried Fish Business in Nigeria
Here is the step-by-step to start a fried fish business in Nigeria.
1. Learn How to Fry Fish
When it comes to starting a fried fish business in Nigeria the first thing you need to do is to learn how to fry fish. Yes, I know you know how to fry fish but this is different. You need to learn how to fry fish the Nigerian style to make your fried fish business successful. In as much as the fried fish business in Nigeria is a food business your presentation matters as Nigerians are attracted to the food they see before we even taste them.
If it is catfish you want to be frying for your fried fish business in Nigeria you need to learn how to fry the fish without breaking. And if it is the flour you want to be using to fry the fish you need to know all the processes involved to make it turn out perfect. Also, seasoning is very important when it comes to taste. You need to know how to season your fish to get "that never forget" feeling when your customers taste your fish.
2. Get Capital for Your Business
After you have learned how to fry fish for sale the next step is to get the capital you will need to start the business i.e. for buying frying equipment, ingredient, to rent a shop or space, and more. The capital needed to start a fried fish business in Nigeria can be large and it can be small. It all depends on the frying equipment you want to use and if you want to rent a shop.
Renting a shop is more expensive than renting a space in this business. On average, to start a fried fish business without renting a shop (selling on the roadside) you will need a capital of N50,000. This capital can be managed because you can use your kitchen utensils at home to fry your fish to sell and also use a charcoal stove.
3. Buy Equipment and Ingredients
At this stage, you need to buy all the equipment and ingredients you will need to start the business. The ingredients for starting a fried fish business in Nigeria can be bought in whole so has to buy them at cheaper prices and can be bought daily as you sell your fish. It all depends on how much you can afford at this time.
4. Get a Location for the Business
Like I usually say when it comes to a business like this it is very important you get the right location to display and sell your fried fish. The right location here is an area where many Nigerians pass daily. The more people pass the area the more likely for people to notice your stand and buy from you. You can get this location for free or at a cost, it depends on the owner of the land.
But if you are able to negotiate well even if he will charge you for space it will be at a discounted price. After getting this place you will need to clean the place. Remember your business is a food business so hygiene is important. Depending on how dirty it is you can either wash the place of just sweep the place. After doing this you can then set up the equipment for your fried business.
5. Start Selling your Fried Fish
To be successful at your fried fish business in Nigeria you need to sell your fish in different sizes, doing this will enable different customers from all works of life to buy from you. If it is fried croakers you want to be selling in your fried fish business or eja yoyo or eja osan you need to have them at different prices. Before the first day of frying and selling your fish tell your family and friends about your fried fish business and tell them when you will be starting.
This is to increase the sales of your fried fish on the first day and increase the traffic at your stand. When this happens other people in that area or passersby will also buy from you because they can see others buying from you. A perfect example of this is visiting the market and you wanting to buy meat. On your left, you have a seller with no customers wanting to buy meat and on your right, you have another seller with different customers that want to buy meat.
Looking at the situation it is natural for you to want to go for the seller with many customers to buy his meat. This is what will happen if you are able to bring in family and friends to buy from you on the first day of your business.
6. Increasing Profits in the Business
There many ways you can increase profit in your fried fish business in Nigeria and I will be sharing this with us below.
A. Open for Longer Hours
Yes, this is one of the surest ways to increase your profit in this business. If other fish businesses in your area are closing at 4 PM or 5 PM you can extend your closing time to 7 PM or 8 PM. This is to make sure customers who still want to buy fried fish during these odd times can be buying from you.
B. Sell to Parties and Carnivals
Nigerians are ceremonious people. They like to party and do carnivals. You can make more profit from your fried fish business by simply getting contracts to fry fish for parties and carnivals. So instead of the organizers having to cook for themselves you can simply cook for them, deliver, and get paid.
C. Buy Fish at Wholesale Prices
When you buy your fish at wholesale prices you buy them at cheaper prices and when you buy them at cheaper prices you are able to make more profit from the business.
Conclusion
When it comes to starting a unique business like a fried fish business in Nigeria it is not only about having the capital to start or knowing how to fry fish. It is about you knowing the little things you can do that can make you stand out from every other fried fish business in your location. And another thing you should not do in this business is to limit yourself to your location or area.
With proper branding, you should be able to take your business online and do deliveries. Start small and think big! That's the catch in this business.
Image Credit: Panlasangpinoy
Recommended: