Top 10 Products to Sell Online from Home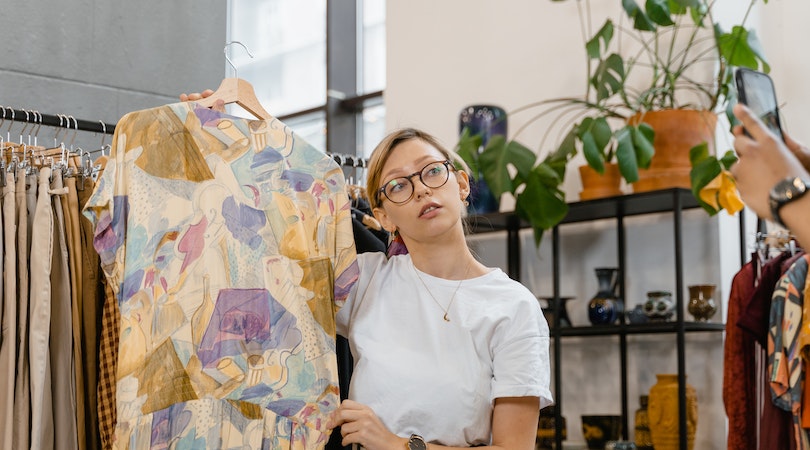 Fellow aspiring entrepreneurs! If you have ever dreamt of running your own online business right from the comfort of your cozy home, you're in for a treat. The world of e-commerce offers a myriad of opportunities to showcase your creativity and make some extra bucks without even stepping out the front door.
In this article, we're going to dive into the exciting realm of online selling and explore the top 10 products that you can easily sell from the comfort of your own space. Whether you're a newbie or just looking for some fresh ideas, get ready to uncover a whole new world of possibilities!
Best E-commerce Platforms to Sell Online
There are different e-commerce platforms to set up your online store and make sales. Some of the popular ones include:
1. Shopify: Renowned for its user-friendly interface and extensive app ecosystem, Shopify allows sellers to set up their own customizable online stores with ease.
2. Etsy: Ideal for artisans and crafters, Etsy provides a specialized marketplace for unique handmade, vintage, and creative products.
3. Amazon: With its vast customer base, Amazon offers individual sellers the opportunity to list products on their platform, tapping into a massive audience.
4. eBay: A popular auction and fixed-price marketplace, eBay lets individuals sell a wide range of products, from collectibles to electronics.
5. WooCommerce: If you're using WordPress, WooCommerce is a plugin that helps you transform your website into a functional online store, providing flexibility and control over your selling experience.
Top 10 Products to Sell Online from Home
Below are the top 10 products that you can easily sell from the comfort of your own space. They include:
1. Beauty Products
Thinking about starting your own online business from home? Beauty products could be your ticket to success! These days, people are all about looking and feeling good, and that's where you come in. You can sell a range of beauty goodies like skincare creams, makeup palettes, and even trendy hair accessories.
Start by doing some research to find out what's hot in the beauty world. Then, you can set up your online store on platforms like Etsy or Shopify. Don't forget to take clear pictures of your products and write catchy descriptions to make them irresistible to potential buyers.
It's all about helping people enhance their natural beauty while making some cash on the side!
2. Fitness Equipment
Hey there, fitness enthusiast! Did you know you can turn your passion into a home-based online business? Yep, that's right – selling fitness equipment is a cool way to help people get in shape from the comfort of their homes.
Whether it's resistance bands, yoga mats, or even sleek water bottles, there's a whole range of stuff you can offer. Not only will you be making money, but you'll also be helping folks achieve their fitness goals. You don't need a fancy website – platforms like eBay or Facebook Marketplace can do the trick.
Just write up honest descriptions of your products, throw in a few workout tips, and you're good to go. So, break a sweat and make some profits – it's a win-win!
3. Pet Supplies
Are you a pet lover looking to start your own online business from the comfort of your home? Selling pet supplies might be the paw-fect idea for you! From cozy beds and stylish collars to fun toys and nutritious treats, there's a whole world of products that pet owners are searching for.
You can start small by focusing on a specific niche, like cat accessories or dog grooming tools. Then, hop onto platforms like Amazon or eBay to set up your shop. Do not forget to snap cute photos of your items and write friendly descriptions that pet parents can relate to. It's all about helping furry friends live their best lives while earning some extra bucks!
4. Baby Products
Calling all parents or anyone who adores babies – have you ever considered selling baby products online? It's a wonderful way to turn your love for little ones into a home-based business. Think about it: parents are always on the lookout for quality baby gear that's both safe and adorable.
You can offer a variety of products like cute onesies, cozy blankets, and even baby-friendly toys. Start by creating your own website or using platforms like Etsy to showcase your items. Write descriptions that highlight the comfort and practicality of your products, and include some tips for new parents too. So, if you're into all things baby, why not make it a business?
5. Electronics
Ready to dive into the world of online business right from your cozy home? Selling electronics might just be the spark you need! From nifty gadgets to cool accessories, there's a whole tech-savvy market out there. You could start small with items like phone cases, wireless headphones, or even smartwatch bands.
Don't worry about having a big website – you can use platforms like eBay or Facebook Marketplace to get started. Remember to take clear photos of your products and describe their features in simple terms. People are always on the hunt for the latest tech goodies, and you can be the one to provide them, all while making a bit of extra cash!
6. Home Decor
If you've got an eye for style and love making spaces cozy, why not turn that passion into an online business? Selling home decor items can be a creative and profitable way to work from home. Think about offering items like chic throw pillows, trendy wall art, and cute plant pots.
You don't need to be an interior designer – just pick items you love and think others will too! Platforms like Etsy or Instagram can be your showcase. Take appealing photos of your decor pieces in different settings to help buyers visualize them in their own homes.
Write descriptions that highlight the colors and textures, and how they can transform a space. So, if you're all about making homes look fabulous, why not give selling home decor a shot?
7. Fashion Accessories
Want to explore the world of online business without leaving your house? Selling fashion accessories could be your stylish ticket to success! Whether it's trendy jewelry, cool hats, or funky socks, there's a whole range of accessories people are looking for. You can start by picking items you'd love to wear yourself.
Platforms like Etsy or Depop can be your virtual store shelves. Snap some stylish pics of your accessories and write descriptions that capture their uniqueness. Remember, it's all about making people feel fashionable and confident. So, if you've got an eye for flair, why not turn it into a home-based business and make some extra cash?
8. Toys and Games
Calling all play enthusiasts! Did you know you can start an online business from your very own home by selling toys and games? Kids and adults alike are always on the hunt for fun and entertaining items. Think about offering a mix of classic board games, cute stuffed animals, and even brain-teasing puzzles.
You don't need a huge website – platforms like eBay or Amazon can be your playground. Take colorful pictures of your toys and games and write descriptions that highlight the joy they bring. Whether it's fostering creativity or bringing smiles, your items can make a difference.
So, dust off those game boards and gather your toys – it's time to turn your love for play into a profit!
9. Health and Wellness Products
When it comes to selling products online from the comfort of your home, health and wellness products are a popular choice. People are becoming more health-conscious, and they're always on the lookout for items that can help them improve their well-being.
You can consider selling things like fitness equipment, yoga mats, resistance bands, or even herbal teas. These products appeal to individuals who want to stay active and maintain a balanced lifestyle, all without leaving their homes. Just make sure to research your products well and provide accurate information about their benefits to attract potential buyers.
10. Kitchen and Dining Products
If you're someone who loves spending time in the kitchen, selling kitchen and dining products online can be both fun and profitable. Many people enjoy cooking and experimenting with new recipes, so offering them the right tools and accessories can be a great idea.
From stylish utensils and cutting-edge gadgets to elegant dinnerware sets and quirky aprons, there's a wide range of products you can explore. Highlight the convenience these items can bring to cooking routines and how they can enhance the overall dining experience.
Plus, sharing personal anecdotes or tips about how these products have improved your own culinary adventures can create a relatable connection with your potential customers.
How to Choose Products to Sell Online
When selecting products to sell online from the comfort of your home, it's essential to make informed choices that align with market trends and your target audience. Here are five key considerations to guide your selection process:
1. Passion and Expertise: Opt for products that you're genuinely passionate about or have expertise in. Your enthusiasm will translate into better marketing and customer engagement.
2. Market Research: Conduct thorough market research to identify trending products and potential gaps in the market that your offerings could fill.
3. Profit Margins: Evaluate the potential profit margins of each product. Factor in production costs, shipping expenses, and the competitive landscape.
4. Demand and Supply: Choose products with steady demand but manageable supply. Oversaturated markets might make it harder to stand out.
5. Target Audience: Understand your target audience's preferences, needs, and pain points. Your products should provide value and resonate with your potential customers.
By following these five guidelines, you can make informed decisions and build a successful online business from the comfort of your home.
Top 5 Best Payment Gateways to Use for Online Business
1. PayPal: Renowned for its global reach and user-friendly interface, PayPal remains a go-to choice for secure transactions and easy integration.
2. Stripe: With its developer-friendly tools, Stripe empowers businesses to accept payments seamlessly while offering robust customization options.
3. Square: A versatile solution, Square suits small businesses and startups, providing both online and offline payment processing with transparent pricing.
4. Shopify Payments: Designed for Shopify users, this gateway offers a seamless in-platform experience, combining ease of use with competitive rates.
5. Authorize.Net: A trusted name in payment processing, Authorize.Net emphasizes security and anti-fraud measures, catering to businesses of all sizes.
Conclusion
To sum it all up, selling stuff online from home seems pretty cool. There are loads of things you can sell, like handmade crafts, cool T-shirts, or even your grandma's secret cookie recipe. Just remember, it's not all rainbows and unicorns. You gotta do your homework, know your audience, and make your online store look awesome.
And don't forget about social media – that's like the secret sauce to get people excited about your stuff. It might take time to get the hang of it, but don't give up! Keep learning, stay patient, and who knows, you might become the next big online entrepreneur while sitting on your couch in your PJs. Good luck and happy selling!
Recommended: