10 Free Best Graphic Designing Apps for Android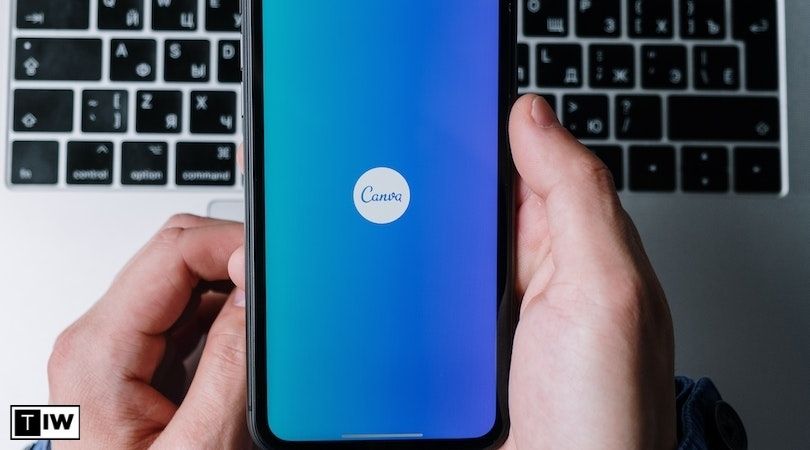 Are you an aspiring artist or a creative enthusiast looking to dive into the world of graphic design using your Android device? Well, you're in luck! In this fast-paced digital age, there's an array of amazing graphic designing apps right at your fingertips, and the best part?
They're all absolutely free! Whether you are a complete beginner or just exploring new ways to unleash your creativity, these apps can help you craft stunning visuals, design captivating images, and bring your ideas to life. Let us explore the top 10 graphic designing apps for Android in 2023 that will not cost you a dime.
Types of Graphic Designing Apps
Below are the different types of graphic designing apps.
1. Drawing Apps: These are like digital sketchpads where you can draw, color, and create your own artwork. It's like having a magic pen on your phone!
2. Quote and Text Apps: These apps let you put words on pictures. Do you know those cool posts you see on Instagram with inspiring quotes? You can make those too!
3. Collage Apps: Ever cut out pictures from magazines and made a cool collage? Well, these apps help you do that on your phone. You can mix and match photos to make something awesome.
4. Filter and Effects Apps: These are like the ones you use on your photos, but way cooler. You can make your pictures look like they're from another dimension!
5. Logo and Icon Apps: If you want to make a logo for your blog or a cool icon for an app, these apps have pre-made shapes and tools to help you design them. See, graphic designing is not just for pros – anyone can use these apps to make their stuff look awesome without spending any money. Let's move on to the best ones you can get in 2023!
10 Best Graphic Designing Apps for Android
Below are the top 10 graphic designing apps for Android in 2023 that won't cost you a dime:
1. Canva
If you're excited about diving into the world of graphic design but don't consider yourself a pro just yet, Canva is your perfect starting point. This user-friendly app takes the complexity out of designing and puts the fun back in.
With a bunch of pre-made templates for things like social media posts, posters, and even business cards, you will feel like a creative whiz in no time. What's really cool is that Canva lets you simply drag and drop elements to build your designs – no tech genius required.
You can pick from a ton of fonts, images, icons, and more to give your creations that extra pop. Collaborating with friends or colleagues? Canva lets you work together in real time, so everyone's ideas come together seamlessly. Oh, and did I mention that your projects sync across all your devices?
Designing on the go has never been this easy! Check out how to make money with Canva
2. Adobe Illustrator
Alright, so you've got a bit of design experience under your belt and you're eager to take things up a notch. Adobe Illustrator has got your back. It's like having a superpowered design studio right on your Android device. This app is all about making things look polished and professional – perfect for logos, illustrations, and more.
What sets Adobe Illustrator apart is its serious attention to detail. You can get all artsy with various drawing tools and brushes, and play around with shapes until they're just right. Plus, if you're juggling between your Android and desktop, Adobe's got your back with seamless integration.
You can start a project on your phone and wrap it up on your computer whenever you are ready.
3. Adobe Photoshop
When it comes to graphic designing apps for Android, Adobe Photoshop stands tall as a tried-and-true powerhouse. This app brings the power of Photoshop's renowned tools to the convenience of your Android device. From retouching photos to creating intricate designs, Adobe Photoshop offers a plethora of features.
You can use layers to organize your work, adjust colors and tones with precision, and even apply filters for stunning effects. The user-friendly interface makes it easy for beginners to get started, and the app's integration with Adobe's Creative Cloud allows you to seamlessly switch between devices.
With Adobe Photoshop, you can unlock your creativity and design captivating visuals right from your Android device.
4. Sketchbook
For those looking for a more streamlined and intuitive graphic designing experience on Android, Autodesk's SketchBook app is a fantastic choice. With a user-friendly interface and a wide array of brushes and tools, SketchBook caters to both beginners and more experienced designers.
The app's drawing guides and symmetry tools assist in creating perfectly balanced designs, while features like the Copic Color Library help you choose the perfect shades. SketchBook's "Predictive Stroke" even smooths out your lines for a polished look.
Whether you are sketching out ideas or creating intricate illustrations, SketchBook's responsive and precise functionality makes it a reliable companion for your creative endeavors. And the best part? Many of its features are available for free, giving you the tools you need without breaking the bank.
5. Ibis Paint X
If you're looking to jump into graphic design on your Android device, Ibis Paint X is a fantastic choice. It's like having a whole art studio right at your fingertips. The coolest thing is the variety of brushes they have – it's like a treasure chest of art tools!
From smooth lines to textured strokes, you can make your creations look exactly how you want. And you know how artists talk about mixing colors on a palette? Well, with Ibis Paint X, you can blend colors on your canvas!
Plus, you can work on different parts of your design separately using layers, so it's kind of like having invisible sheets of paper on top of each other. Another neat feature is the screen recording – you can make videos of your art coming to life, which is just plain awesome.
6. Figma
Imagine you and your friends working on the same drawing, even if you're miles apart – that's Figma! It's a bit like a digital playground for designers who want to create things together. And the best part? It's all on your Android device. Figma's like a fancy puzzle box with ready-to-use pieces like buttons and icons.
You can take these puzzle pieces and arrange them any way you like to create your design. Oh, and don't worry about making things fit on different screen sizes – Figma can do that automatically! It's like magic. Plus, Figma talks nicely with other tools, so you can bring in pictures and stuff you made elsewhere. It's super handy for when you want to show off your designs to the world.
7. Vistacreate
Vistacreate is a user-friendly app that brings the power of design to your fingertips. Whether you're a seasoned designer or just starting, Vistacreate offers an array of features that cater to your creative needs. With its intuitive interface, you'll find it easy to craft stunning visuals without the steep learning curve.
Plus, Vistacreate's vast library of free-to-use resources, including images, fonts, and icons, ensures that you'll never run out of inspiration. Vistacreate also boasts an impressive selection of templates, making it a breeze to create eye-catching social media posts, captivating posters, and even striking logos.
Worried about customization? Fear not! This app lets you personalize templates to match your unique style. From adjusting colors to tweaking layouts, you can transform any template into a masterpiece that reflects your creative vision.
8. Adobe Express
When it comes to graphic design, Adobe is a name synonymous with excellence, and Adobe Express brings that excellence to your Android device. Don't let its name fool you—this app packs a punch with a plethora of tools that let you create, edit, and enhance visuals on the go.
The intuitive touch interface allows both beginners and design aficionados to navigate through its features effortlessly. One of the standout features of Adobe Express is its wide range of editing tools. From cropping and resizing to applying filters and adjustments, you will have complete control over your design elements. Are you an aspiring photographer?
The app's photo-editing capabilities will elevate your images to the next level. Additionally, Adobe Express offers access to a diverse collection of fonts that can bring your textual content to life.
9. Pixlr
If you're looking for a versatile graphic designing app for your Android device, Pixlr is a fantastic choice. Whether you're a beginner or an experienced designer, Pixlr's user-friendly interface makes it easy to create stunning visuals.
With a wide range of tools and features at your fingertips, you can edit photos, create captivating designs, and add artistic touches effortlessly. One of the standout features of Pixlr is its powerful editing tools. You can crop, resize, and adjust your images with precision, giving you the control you need to perfect your visuals.
The app also offers a variety of filters and effects to give your designs a unique flair. Additionally, Pixlr provides layers and blending options, allowing you to combine multiple elements seamlessly.
10. Desygner
If you're searching for a graphic designing app that's intuitive and easy to use, Desygner is a top contender. This app empowers you to create eye-catching designs right from your Android device, without any complicated learning curve.
With its drag-and-drop functionality, you can effortlessly arrange text, images, and shapes to craft visually appealing graphics. Desygner shines when it comes to its vast collection of templates. Whether you need to design social media posts, posters, invitations, or business cards, you'll find a template that suits your needs.
The app offers a wide selection of fonts, images, and icons to personalize your designs. You can also collaborate with others in real time, making it a great tool for team projects.
Mobile Design Challenges and How to Overcome Them
1. Small Screen Real Estate: Designing for a small phone screen can be tricky, but you can overcome this by keeping your designs simple and focusing on the most important elements. Use concise text and prioritize key visuals.
2. Touch Controls: Since users interact with their fingers, make sure buttons and interactive elements are big enough to be easily tapped. Test your design on different devices to ensure touch controls work smoothly.
3. Limited Tools: As a novice, you might feel limited by your design skills. However, using user-friendly apps with pre-made templates, like Canva or Desygner, can help you create professional-looking designs without extensive design experience.
4. Responsiveness: Designs need to adapt to different screen sizes. Overcome this by using responsive design principles and testing your designs on various devices to ensure they look good everywhere.
5. Speed and Loading Times: Large images or complex designs can slow down mobile loading times. Optimize your graphics for mobile devices and consider using tools that allow you to compress images without sacrificing quality.
6. Compatibility: Android devices come in various models and versions. To ensure compatibility, avoid using features that might not work on all devices and test your designs on multiple Android versions.
By acknowledging these challenges and following these simple steps, even as a novice, you can create effective and visually appealing designs for mobile platforms.
Frequently Asked Questions
FAQ.1) Can you import photos to Canva?
Absolutely! Canva makes it super easy to import your own photos. You can just tap on the "Uploads" tab, choose the image you want, and it will be right there to use in your designs.
FAQ.2) Which is the best format to export a graphic?
For exporting graphics, the PNG format is a popular choice. It maintains good quality and supports transparency, which is great for logos and images with intricate details.
FAQ.3) Can you work on projects offline using these apps?
Yes, most of the graphic designing apps on Android allow you to work on projects even when you're offline. Some of them offer offline modes that let you access your previously saved designs and continue working on them without needing an internet connection. It's super handy for those times when you're on the go or in an area with spotty network coverage.
Conclusion
And there you have it, folks! These are the top 10 free graphic designing apps for Android that you can use in 2023. As a beginner in the world of design, these apps have got you covered with their user-friendly interfaces and a bunch of cool features.
From making eye-catching social media posts to crafting stunning logos, you now have a variety of options to let your creativity shine. So, do not be afraid to dive in, explore these apps, and start creating amazing visuals for your projects. Who knows, you might just discover your hidden talent for design! Happy creating!
Recommended: