How to Start Rice Business in Nigeria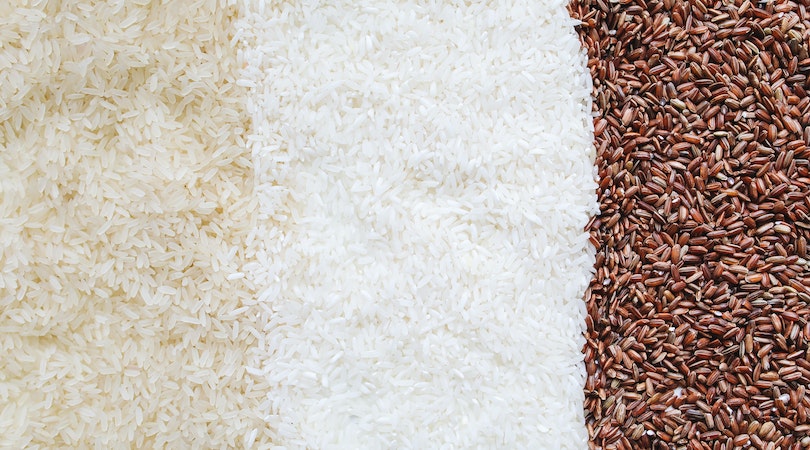 In today's article, we will be sharing with you how you can start a rice business in Nigeria, the capital needed to start, how profitable the business is, and how to market your rice to make money. So this post is for you if you are already into rice farming in Nigeria or you just want to be buying and selling local or foreign rice.
The rice business is a good business because rice is a staple in Nigeria. Rice is loved and eaten at parties. In fact, there is no Nigerian wedding, birthday, or any type of ceremony that rice is not served. Rice can be cooked in different ways. This means there are multiple options for rice lovers so that they do not get tired of the food.
There are different ways you can get into the rice business as I explained earlier. You can get into it if you are already a rice farmer and do not only want to be producing rice; you can distribute and sell your rice too. You can also import foreign rice to sell or simply buy and sell rice from distributors.
Is Rice Business Profitable?
Due to the high demand for rice, the rice business is a profitable business. Every day people buy rice to eat or to give as gifts. Especially during festive seasons, the demand for rice is always at its peak. During these periods the price of rice also rises in proportion to demand.
To make huge profits from your rice business you can buy rice solely to sell during festive seasons. This act is simply called hoarding. As to which kind of rice sells more and makes more profits foreign rice sells more and makes more profits than local rice.
Even low-income and middle-income earners prefer to eat foreign rice than local rice. However, if you are a rice farmer you can still have a significant share of the market if you brand and package your rice very well. Even as a farmer rice farming is a lucrative business in Nigeria. This is why Rotimi Williams is one of the richest farmers in Nigeria today.
Capital Needed to Start Rice Business in Nigeria
The capital needed to start rice depends on many factors. It depends if you want to become an importer, you want to package and sell local rice or you want to become a retailer. However, to start a rice business in Nigeria, you will need average capital of #500,000 – #1,000,000. This capital will be used to buy your rice and rent a shop you can store them to sell.
How to Start Rice Business in Nigeria
How to start a rice business whether a wholesaler or retailer.
1. Conduct your Market Survey
The first step to starting a rice business in Nigeria is to conduct market research. For any serious entrepreneur that wants to make good profits in business, it is important to conduct a market survey. Doing this sheds more light on the business you want to start and whether there is a demand for the products.
If there is demand for rice which type of rice is most preferred in your area, is it local or foreign, which brand of rice is most loved? All these will be answered in your market survey. There are different ways you can conduct market surveys in Nigeria. You can conduct a written or oral survey.
A written survey is a paper-based survey that customers or prospects will answer on paper while an oral survey is a set of questions your prospects answer orally. We have written an article on how to conduct a market survey for new and old businesses. You should read it for more information on this.
2. Write a Business Plan
The second step to starting a successful rice business in Nigeria is to write a business plan. If you are a regular reader of the blog you will have known by now the importance of business plans and why they need to be written before the starting of all businesses.
Especially if you are investing a huge capital into a business writing a business plan will make sure you do not make unnecessary losses. A business plan will inform you about where and how you will be buying your rice to sell. A business plan can contain a market survey and it may not it depends.
You write a business plan yourself using our template or you can hire us to write for you.
3. Get the Capital Needed
Capital is needed when it comes to starting a business like this. You need capital to be able to purchase your rice and to be able to rent a store where you can be keeping them. As I explained earlier you need a capital of #500,000 – #1,000,000 to start this business.
If you do not have this capital you might need to save the money or ask for support from your family and friends. If this option is not for you should read our post on how to get funding for your business in Nigeria. In this article, you will see other ways you can fund your business.
4. Get a Location and Store
Whether as a wholesaler or retailer, you need a location – a place where your customers can come to buy your goods. There are many factors you need to consider before you can agree that a particular place is suitable for your rice business.
The first thing you need to consider is the cost of a shop average in that area, another thing you need to consider is where the shop is situated. Shops that are situated at bus stops, roundabouts, and markets are considered to attract more customers because thousands of Nigerians pass there every day.
When you get a shop you need to get wood or shipping crates to lay there to make sure your rice does not spoil due to continuous contact with the ground. You also need to block all loopholes to keep rats away. Make sure your shop is secured with padlocks and burglaries to keep thieves away too.
5. Buy your Rice Wholesale
At this stage, you need to go and buy your rice. This can be from wholesalers, distributors, farmers, or importers. It is important not to just buy your rice from anywhere, especially as a first-timer in the business. You need to do your findings and make sure you buy your rice from a trusted seller.
There are different sellers that perform dubious acts just to make more profits from their foodstuff business. While some mix their rice for example mixing local rice with foreign rice to sell as foreign rice others sell expired rice. You need to be careful and open your eyes.
6. Stock your Shop
Some sellers render free delivery service to their buyers once their customers buy rice from them while some charge a separate fee for delivery. Whichever seller you are dealing with once the goods are bought you need to get them delivered to your shop.
On the day of delivery see that you are around to monitor and count your bags or rice. Also, make sure your goods are properly arranged in your shop.
7. Start Selling your Rice
Most people that start a business like this often wait till customers come knocking on their doors. This is not how you should operate your rice business, especially as a newbie. Immediately your rice arrives start informing your family and friends about your new business – convincing them to buy from you.
You can also advertise to your church members and advertise online. Ecommerce platforms like Jiji.ng and Konga are very helpful in attracting customers.
8. Making Profits in Rice Business
There are numerous ways you can make money from the rice business in Nigeria.
1. You can make extra money from the rice business by selling rice during festive seasons. The demand for rice increased during these periods. You can dictate prices and your customers will still buy from you.
2. You can make extra money by selling your rice in small quantities too instead of selling in bags.
3. Lastly, you can increase profits in your rice business when you sell directly to consumers instead of buyers. When you sell to buyers they will want you to reduce prices so that they can make more profits.
Conclusion
Rice business is a lucrative business in Nigeria. It is a business that can yield millions within the shortest time if you are willing to invest more capital and you are consistent.
Recommended: