How to Become a Chef in Nigeria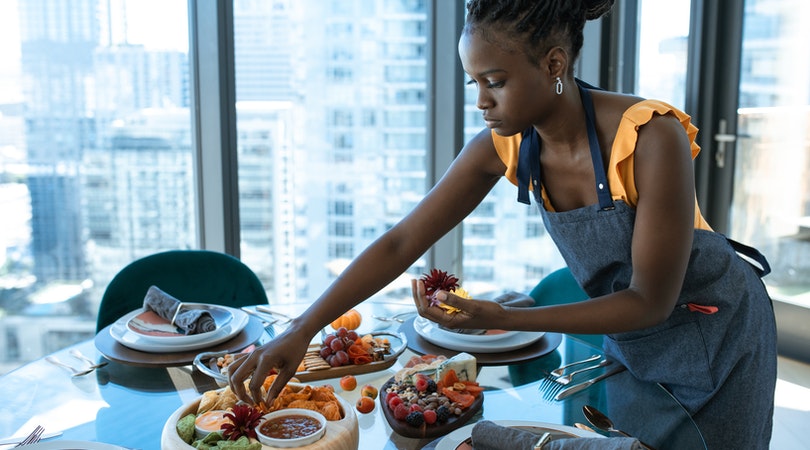 Do you know you can make money from cooking in Nigeria? Do you know you make money by cooking as a chef at big restaurants, five-star hotels, or cooking for the rich? Read this article to the end. In this article, I will be guiding you on how you can become a professional chef in Nigeria, the cost of becoming a professional chef in Nigeria, the best culinary schools in Nigeria, and the qualifications to become a professional chef in Nigeria.
Becoming a chef in Nigeria is one of the most profitable professions. It is just like being a professional teacher or lecturer if you have all the necessary certificates. However, to succeed in it the most important thing you need is your passion for cooking.
If you do not like cooking no matter the qualifications you have as a chef you will get tired of cooking. Remember as a chef your office is the kitchen. So you have to love the heat in the kitchen and the sound of pans.
Cost of Becoming a Professional Chef in Nigeria
The cost of becoming a chef in Nigeria today depends on so many things like inflation, the state you live in Nigeria, the kind of culinary school you want to attend, and more. Some culinary schools are more expensive than others. Averagely, it will cost you about ₦500,000 – ₦1,000,000 to acquire all necessary certificates and attend any culinary school of your choice in Nigeria.
It will certainly cost more if you want to attend any certified culinary outside Nigeria (abroad). Many of the best chefs in Nigeria attended culinary schools abroad. An example of this chef is Gbubemi Fregene popularly known as Chef Fregz. He is a graduate of the Le Cordon Bleu Culinary Institute in France.
Qualifications to be a Professional Chef
There are different qualifications needed to become a professional chef in Nigeria. These are:
1. O'Levels (WAEC, NECO, GCE)
2. JAMB
3. CULINARY SCHOOL CERTIFICATE
These three qualifications are the most important. A B.Sc degree is not really important to be a professional chef in Nigeria. However, if you have it, it is an addition. Most pro chefs in Nigeria do not have degrees some do not even have culinary school certificates but they are paid well because they have accumulated years of experience.
Top 10 Culinary Schools in Nigeria
There are many culinary schools in Nigeria today. However, you can choose any of the top ten below to learn how to do catering.
1. Red Dish Chronicles
2. Celebrity Mobile Kitchen
3. Topearl Institute
4. Toplraft Culinary Academy
5. Sense of Taste Speciality Caterers
6. DOF Institute
7. Wavecrest College of Hospitality (WCH)
8. Styda Culinary Academy
9. Chefs Academy
10. Zealous Hits Training Institute (ZHTI)
How to Become a Professional Chef in Nigeria
Here are steps on how to become a chef in Nigeria.
1. Develop your Passion for Cooking
This is the first step to becoming a chef in Nigeria. The worst thing you can do is say you want to become a chef without having a passion for cooking. This can be detrimental to both you and the cooking profession.
This is why to become a cook in Nigeria the most important thing you need first is the ability to cook. You need to love cooking. How do you know you love cooking? You know you love cooking by the quality of time you put into cooking.
You know you love cooking by making sure every food you cook has the best taste. You know you love cooking because you have the passion to feed people with different course meals and cuisines. If you have checked yourself and you are really sure you and cooking are inseparable you can move to the next step which is to perfect your cooking skills.
2. Perfect your Cooking Skills
Being able to cook is not enough. You need to become a professional and to become a professional cook you need to perfect your cooking skills. To perfect your cooking skills you can watch some YouTube videos as a guide. Asides from this, you can also learn from any cook around you that is better than you.
Lots of practice should be considered too as it is not enough to learn you need to practice everything you have learned. You can always practice at home since that is your comfort zone. By perfecting your cooking skills you can even be employed as a professional cook.
Because there are some restaurants and rich individuals that will employ you. However, you cannot be paid as a chef. A chef is paid more than a cook.
3. Attend a Culinary School
Attending culinary school is very important if you are really passionate about being a chef. Depending on the course you want to study and the program of choice you can 6 months to 4 years in culinary school. In culinary school, you will be taught everything about becoming a professional chef; etiquette, hygiene, and more. When you are done you will be issued a certificate. This certificate makes you stand out from other chefs in Nigeria.
4. Apply to Restaurants and 5-Star Hotels
The best thing about applying to 5-star hotels and restaurants is that it is not really about the quantity of foods (number of foods) you cook but the quality of the food. To get a job in hotels and restaurants you need to write a good CV and send them to the official emails of these hotels and restaurants.
You can google hotels in your local area to get these emails. If you have friends or family working at these places you can tell them to help you submit your CV and speak well about you.
5. How Nigerian Chefs Make Money
How much Nigerian chefs are paid depends on many things. It depends on the kind of hotels and restaurants you apply to, the qualifications you have, the years of experience you have, and more. But you can be paid an average of 100,000 NGN – 400,000 NGN as a professional chef in Nigeria. To increase your chances of being paid more you can apply to hotels and restaurants in popular cities in Nigeria. Examples of the cities are Abuja, Lagos, Port Harcourt, and others.
Conclusion
The chef profession is a lucrative profession. It is a carrier that can make you money in all ramifications. Asides from making money cooking in restaurants and hotels you can also make money online by making cooking videos on YouTube.
Recommended: