How to Save Money to Buy a Car in Nigeria: Sure Tips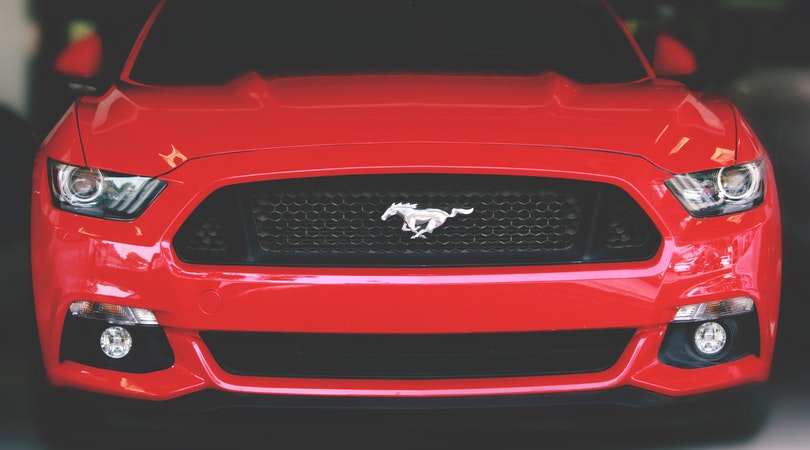 Do you want to buy a car in Nigeria and you do not earn enough (to buy it)? Do you want to own a car by all means despite how much you earn? You are thinking of saving money to purchase a car and you do not know how you can go about it? In this article, I will be explaining in detail the step-by-step guide on how to save for a car in Nigeria.
Whether for a new car or a tokunbo car, this guide will help you get the car of your dreams by saving. So if you are really interested in how you can do this, read to the end. How can you really save money to own a car in Nigeria? Is this really possible or visible? We all know the dollar exchange rate is not reducing by the day and it is the dollar exchange rate that often determines the prices in which cars whether new or tokunbo are sold.
Another factor to look at here also is how much the average Nigerian makes daily (wages) or monthly (salaries) in Nigeria as equated to the standard of living. You see someone making as much as 50k per month yet this person is not able to do anything tangible with his or her money for many years. Not able to start a business or buy a land.
This is because most times he or she spends his salary on expensive things such as food, clothes, utilities, and house rent to continue to live. And this is worse if you are living in urban states in Nigeria. You will spend most of your money at least to live to the city's standard. So the question here is how possible is it for someone on paid a small salary able to buy a car in Nigeria?
How to Save Money to Buy a Car in Nigeria
Here are steps on how to save money to buy a car in Nigeria.
1. Decide on Car Brand or YOP to Buy
When it comes to saving money to buy a car in Nigeria the first step to do is to decide the kind of car you want to own. You need to decide the particular brand of car you want and the year of production. An example here is deciding that you want a Toyota Camry 2006 model.
Making this decision lets you know how much the car is worth and if you can save towards owning the car because you cannot save money on some cars to own them, especially the very expensive ones. An example is saying you want to save to own a new Bugatti when you earn #100k monthly we both know this is not possible.
So you really need to decide the car brand you want and save towards it. My best advice here is that you go for car brands you like that are budget-friendly and will still fulfill your needs. This decision helps your saving achievable in a short while and makes you own the car easily. For example; when you make #150k monthly and you go for a car that is not more than N1m.
This kind of car might not be the latest car but saving to own the car is possible and easy. In fact, if you are serious and frugal in your spending you should be able to buy the car in 6 – 7 months or less.
2. Cut or Manage your Expenses
Yes, after figuring out the kind of car you want to buy and how much you need to save money monthly to own the car, the next step to make this achievable is to cut down on your expenses. Do not forget you are saving and in saving every kobo matters. These kobos or should I say these small changes might not seem like a big deal but it really is a big deal when you add them all together.
This is where the saying "little drops of water make a mighty ocean really applies here". An example is when you are a bachelor and you spend #2,000 to eat daily because you do not want to cook at home. If you add this money you spend every day in a month this is about #56,000 give or take. So in this case it is a good reason to cook at home to reduce how much to spend on cooking.
At this stage, you might also need to reduce your outings, and by this I mean your owambes and clubbing to also cur your expenses as this outing usually takes a huge toll on your expenses. The basic thing here is to cut your expenses for these numbers of months that you want to save to own your car.
3. Track your Expenses Regularly
It is impossible to save or manage your money in Nigeria without monitoring your expenses and this is no exception to saving to buy a car. When you do not track your expenses you will not be sure if you are frugal in your spending enough. Tracking your expenses also makes sure that you are spending your money on the right things asides from the money you are saving for your car.
The best way to track your expenses here is to always make a budget for the things you want to buy (in order of importance) at the end of the month.
Example: My Expenses for June 20**
* Salary = N150,000
* Car savings = N60,000
* House rent = N40,000
* Food = N20,000
* Transport = N15,000
* Utilities = N15,000
4. Paying for the Car on Installment
There are car companies in Nigeria that give cars on hire purchase or accept payment by installment and then allow you to own the car after completion of the installment. You need to distinguish which of the car companies are durable for this, that also have the kind of car you want to buy at a good price, and you can start your monthly payments.
Because the truth is if you leave this money in your bank account without paying it into the car company account you might have the urge to spend the money and actually spend it on unnecessary things one day. Pay this money diligently and never fail on your promises as failure will make them (the car company) lose their trust in you.
Also, on the days you get the extra cash, you can pay it in. This is to make your payment fast and make you meet up with the due date on time. While paying your monthly installments do not forget to set aside another money that will be needed for the documentation of the car. You do not want to buy the car and park it at home just because its car papers are not ready.
You need to prepare in advance by setting another money aside – this could be saving another money monthly or setting one of the commissions you get aside.
5. Choose the Time to Buy your Car
When you are done saving up for the car you should then proceed to the car dealer in Nigeria to buy your car. Before paying for the car in question make sure you check everything about the car you want to buy before paying especially the car engine. A beautiful car is useless if the engine is not working perfectly. My best advice here is that you go with a professional car mechanic alongside to help you check the car engine out.
The reason for this is that they know more about cars than you and they can detect problems at a short glance. The sight of a motor mechanic at a car dealer shop will also put the car dealers on their toes because they will always say the true value of cars no matter how perfect these cars look. After checking every part and you are sure everything is in place and you have paid you should then make sure you collect all the documents of the car.
This document often includes the make or brand of the car, its year of production, its shipping history, and more. It is the car documents that prove you are the true owner of the car, not the car itself.
6. Get Third-Party Car Insurance and Plate Number
Earlier, we talked about setting some money aside apart from the regular saving for your car. This is where this money will come in. This money will be used to get third-party insurance and a new plate number for your car. If you have some change left after doing these 2 you can use it to put some other things about the car in order.
This could be doing some panel beating to make the car look to your taste or it could fixing some loose wires below the dashboard or it could be changing the leather of your car seats. Whatever it is just make sure you put the rest of the money into good use.
7. Recovering Financially after Purchase
Now, after buying your car and getting the necessary documents to use the car on Nigerian roads it is possible you are broke. Here are some tips on how to recover thereafter:
A. Use your Car for Uber or Taxify
If the car you bought is up to the standards or specs of the e-hailing companies in Nigeria you can use your car to do Uber or Taxify and make some money. If you work 9 – 5 on weekdays you can do this during the weekends (Saturday and Sunday).
B. Use your Car for Logistics Business
You can also use your car for logistics business – delivering goods for e-commerce businesses and get paid.
C. Start Local Transport Business
Lastly, you can use your car to do local transport. All you have to do is transport people on your way to work and when you are coming back home and you will be paid for this. Although this is not big money it can be used to refill your car tank. The most important thing here is to use the car to make money.
Conclusion
The essence of saving to own a car in Nigeria is not to show that you have arrived it is to make your life better. When you finally get this car make sure you are using it to make money so that you will recover financially on time. And do not forget to fix any issues on it once you start detecting them. If you ignore this you will spend more on the car. To cap it all treat the car like a baby. Maintenance is key.
Image Credit to Pexels.com
Recommended: