How to Become a Car Dealer in Nigeria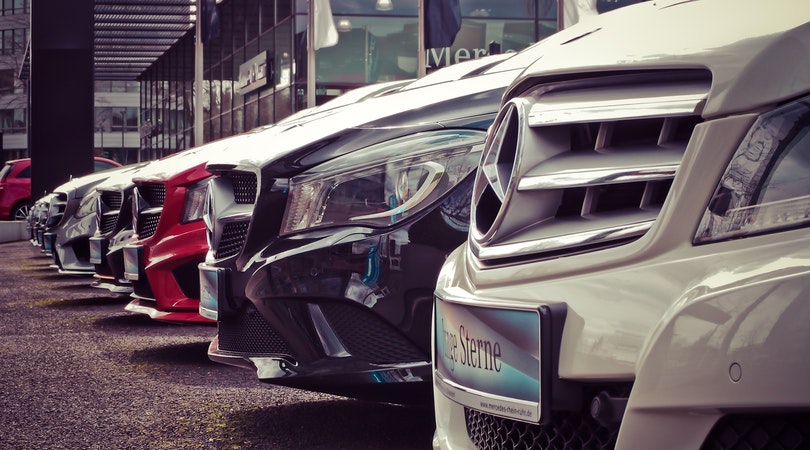 Do you want to become a car dealer in Nigeria? You want to know what it takes to be a successful car dealer and you want to know if the car business is profitable? Read this article to the end. In this article, I will be guiding you on how you can be a good car dealer.
What you need to know about the dealership business in Nigeria, car importation business in Nigeria, websites to sell cars in Nigeria, and more. Car business is good but many people do not know this. They feel the business is not good because it has to do with sales running into hundreds of thousands and millions of naira.
Tell an average Nigerian that is financially capable to come and invest in the car business he or she will tell you they are not interested because of so many things the business curtails. Yes, the business has so many corners and processes especially if you are looking at car importation as part of being a car dealer in Nigeria. However, there is a way out of this.
If you do not want to deal with the importation of cars you can solely deal with just selling Nigerian-used cars. There are three types of cars you can sell as a car dealer in Nigeria. You can sell new cars. This type of car business is very expensive because it demands huge capital.
You can sell tokunbo cars that are imported from Cotonou or USA and you can sell Nigerian-used cars. Amongst all these types of car businesses selling Nigerian-used cars is the cheapest. But if you have enough capital you can sell tokunbo cars instead. Most car dealers in Nigeria are into the buying and selling of tokunbo cars.
And this is because many Nigerians prefer to buy tokunbo cars than buying new cars or Nigerian-used cars. Up to 80% of cars on Nigerian roads are tokunbo cars.
Is Car Business Profitable?
The car business is a profitable business in Nigeria for obvious reasons. One of the reasons why it is profitable is because it is a capital-intensive business and any business that demands big capital will yield bigger profits. For example; if you buy a car for #1.2 million you can sell the car for #1.6 million. This means that you have made as much as #400,000 in the sale of just one car. 
Imagine if you have 10 of these cars to sell. Your profits will be running in millions in a very short while. Owning a car dealership in Nigeria has made Nigerians that are passionate about the business millionaires. 
Capital Needed to Start Car Business
The capital needed to start a car importation business depends on many things. It depends on the type of cars you want to be selling as a car dealer. This might be that you want to be selling tokunbo cars or you want to be selling Nigerian-used cars. As I explained earlier, it cost more to start the sales of tokunbo cars than to sell Nigerian-used cars. If you want to start the sales of tokunbo cars you will need a starting capital of at least #3 million.
This capital can be used to buy 2 cars and grow the business gradually. When you buy the cars and you are able to sell them you can add the profits you get from the cars and buy more cars and within a year you can grow from 2 cars to 20 cars depending on patronage.
However, if you do not have this capital and you still want to become a car dealer you can still be buy helping people sell their used cars. You can become an agent – bringing buyers to sellers who want to sell their cars and get commissions for every sale.
How to Become a Car Dealer in Nigeria
Here are steps on how to become a car dealer in Nigeria.
1. Get the Starting Capital
This is the first step on becoming a car dealer in Nigeria. Except for being an agent that sells cars for car owners, you need a starting capital to become a car dealer in Nigeria and it is best for you to use your own money to start the business.
I will never advise you to borrow money to start because the business has a lot of loopholes you might not be able to control especially as a newbie into the business. Besides, when you use your own money to start a business like this you tend to be more serious than when you use someone's money.
So use your own capital to start and after running the business for a few years you can now lend money to expand the business. Note: Run away from people who want to assist you financially in starting this business it is for your own good.
2. Get the Dealership License
Getting a car dealership license is very important if you are really serious about becoming a successful car dealer in Nigeria. Your license makes you to be recognized as a professional in the business. It sets you apart from other car dealers in Nigeria. With your car dealership license, you are authorized to sell cars anywhere in Nigeria.
Asides from getting your car dealership license you also need to register your car dealership as a business itself. To register your car dealership as a business you need a business name and some other details about your business. If you do not do this your car business can be tagged as an illegal business.
Asides from this, another benefit of registering your car business is to be able to calculate the tax derived from your business easily. A car dealership business is not a business where you can avoid tax. You cannot escape remitting your tax to the government. Read our article on how to secure a car dealership license in Nigeria.
3. Get an Available Land or Space
Asides from the Nigerian websites you can sell cars you also need available land where you can sell your cars physically. It is not a must for you to buy land to start a car dealership business as land in Nigeria can be too expensive and overpriced. You can rent or lease land just for starting out.
When getting land for your car dealership business there are a few things you need to watch out for. The first thing you need to watch out for is to make sure that the land you are using is on a major road. This is to make sure commuters and transporters can easily spot your cars to buy them.
The second thing you need to watch out for is to make sure the land you are renting or leasing is not expensive. Make sure you bargain very well with the landowner. After all, the land was empty before you decided you want to use it for the car business.
4. Import Vehicles to Sell
There are two major countries Nigerians import cars. These are Cotonou and the United States although car dealers in Cotonou also import their cars from the USA. These cars are usually tokunbo. As a car dealer, it is cheaper to import your cars than to buy them in Nigeria.
However, this process can be stressful due to the monitoring and process of the cars right from abroad to Nigeria. Depending on the type of cars and how they are transported these cars might need bodywork when they finally arrive at your dealership.
5. Get your Vehicle Documents
Getting the rightful documents for all the cars at your dealership is very important. When your buyers are confident of the source of your cars they will be more confident to patronize you. To avoid any issues with the police and the customs you need to get all the documents for your cars. Do this and when customers come to buy your cars pass these documents to them.
6. Selling Vehicles to your Clients
When your first batch of cars arrives you need to start selling them. There are different ways you can sell your vehicle both online and offline. As regards online, you can advertise and sell your cars on popular car websites in Nigeria.
Popular car websites like Carmart and Jiji.ng are very fast in terms of exposure and fast sales. If you attend a big church this can also be a huge advantage for you. You can market your car business and convince your church members to buy from you. Also, connect with your family and friends to visit your dealership to patronize you or bring their friends.
Conclusion
Becoming a successful car dealer in Nigeria is not an easy thing. The journey to a massive turner in millions takes a bit of time but when you master it, it will be faster and easy. As a car dealer, you can specialize in one car brand or multiple car brands. It really depends on you and what you are capable of.
Recommended: