How to Become a Radio Presenter in Nigeria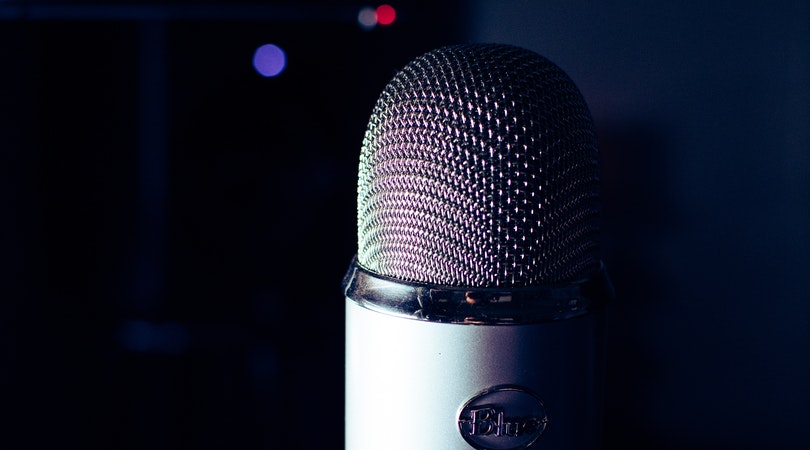 In this article, you will learn how to become a professional OAP in Nigeria whether with the right qualifications or not. You will know who is an OAP, how to become a good OAP, what an OAP does in order words, and the duties of an OAP. So, read this article to the end and see how it is going to help in your radio presenting carrier.
In the world today, Nigeria to be more precise there are many on-air personalities that are successful in their radio presenting careers, some of them really studied (went to school) to become OAPs while some did not. Those that did not obviously have something that made them employed at radio stations.
This thing they had was talent. Yes, they have the ability to keep their listeners engaged and entertained. So if you think you will not be employed despite your talent or the fact that you do not have a degree this is not always true.
Who is a Radio Presenter?
An OAP is an 'On Air Personality' or radio presenter that works at a radio station. He or she runs different programs on the radio to keep listeners locked to the station. Radio personalities are just like TV presenters. They have a direct link with viewers or listeners. The difference between an OAP and a TV presenter is you can see a TV presenter but you cannot see a radio presenter. You can just hear them.
Characteristics of a Radio Presenter
There are different characteristics of a good OAP. These characteristics are:
1. The ability to keep listeners logged on.
2. To increase the listenership of a radio station.
3. Ability to communicate.
4. Ability to use the computer.
5. Ability to speak well or speak right except in the case the prospective radio station speaks in pidgin or a native Nigerian language (Igbo, Yoruba, or Hausa).
How to Become a Radio Presenter in Nigeria
Here are the steps on how to become an oap in Nigeria.
1. Develop your Passion for Broadcasting
This is the first step to become an oap in Nigeria. When it comes to working at a radio station as a radio presenter or OAP your qualifications or certificates are not enough you need more. You need to develop yourself. If keeping people entertained is your passion or gift you still need to improve it.
There are many ways you can improve yourself. One of the ways you can improve yourself is to listen to your favorite OAPs on the radio. Listen to these people and discover what makes them unique. You can also develop yourself by watching some videos on YouTube and reading some articles on how to become a good OAP.
Develop yourself to the extent that you do not have anything to listen to or read again.
2. Attend a Broadcasting Academy
Although not every successful OAP has a degree and went to National Broadcasting Academy if you can afford to get a degree and a certificate from National Broadcasting Academy you should. You can study mass communication at your degree level.
But if you cannot; any other course will still do as long as you are getting a professional certificate alongside. Learning one or two Nigerian languages is also a blessing. I know some radio presenters that were employed solely on the basis that they can speak different Nigerian languages.
However, this mostly works if the radio station speaks in indigenous languages. Some radio presenters even go as far as learn these Nigerian languages in school.
3. Gain Experience on the Job
After getting a degree or other qualifications, the next step will be to gain work experience. To gain work experience you need to apply to different radio stations telling them what you read in school, and telling them you will want to want to use their radio stations as an opportunity to gain experience in broadcasting.
If you are already serving – doing your NYSC, it is likely you will be posted to a radio station, TV station, Newspaper Company, or any media outlets. Try as much as possible to make sure you are posted to a radio station since that is what you really want to do. 
While working, and gaining experience makes sure you are connecting other OAPs in your radio station and outside your radio stations. This is to make sure that it is easy for you to get a better job when you are done serving or gaining experience.
4. Getting a Good Job or Contract
After gaining experience on the job and you are done serving you can then start looking for better opportunities that will land you good pay. Depending on the qualifications, certificates, and experience you have, write a CV focusing on what you have achieved as an OAP then send these CVs to many radio stations as possible.
Also, dwell on the contacts you have in these radio stations so that your CV will get to the Human Resources department. When you get a contract to become an OAP for any radio station make sure you get a lawyer's advice especially lawyers from the entertainment industry. This is to make sure you get the best offers and benefits as an OAP of that station.
5. Get Promotion or Recognition
Do not limit yourself as an OAP when it is time to get a promotion or increment, and others fight for it by putting in the hard work. Also, dream big. There are days when your time as an OAP will end due to one promotion or the other, prepare for these times as you cannot be OAP forever.
Conclusion
Becoming an OAP can be entertaining and rewarding because it is not tasking as long as you like talking. Develop yourself and believe in yourself and you will achieve. As a radio presenter, you can also make money creating jingles, doing voiceovers, and more.
Recommended: