How to Buy Your First Car in Nigeria: Basic Steps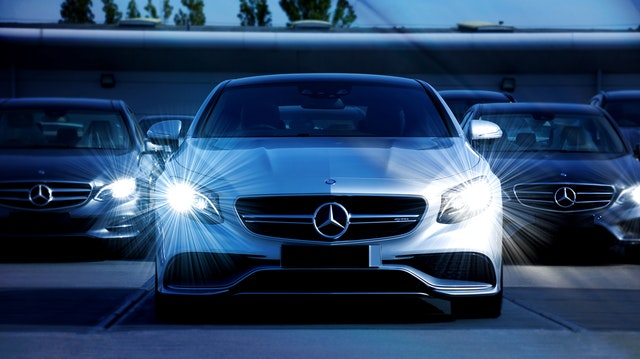 Do you want to buy a new or tokunbo car in Nigeria? This article will guide you on what to check when buying a used car in Nigeria. how to choose the perfect car in terms of brands and specs for you. From decisions like buying a house, having a dream job, or owning a multimillion-dollar business.
One of the dreams of many men in Nigeria is to also own their car(s). But buying a car at this time and age can be very confusing especially if it is your first car. So since a car will become our need one day, we need to consider the things to check when buying a used car in Nigeria or a new car in Nigeria.
So today, I want to share with you men 5 things you should consider if you are buying your first car and you live in Nigeria. Disclaimer: This article is not written to discourage youths from owning their own car(s) rather it has to do with making sure you know your left from your right as regards buying your car and what it entails.
Recently you have gotten a raise at work and you feel it is about time to buy your own car or your business is now making enough profit and you feel it is about time to just buy your car but you do not know how to go about it or where to start from, I will be sharing with you sure-tips that I have gathered from car owners and car dealers in terms of buying cars in Nigeria.
Some of these tips I have gathered from a very close friend of mine who just bought his car a few days ago for the use of his family. And other tips I will be sharing with you on used and new cars are tips I myself have experienced when it comes to car use with my family (extended). Before we go to the 5 tips, let us quickly go to some random questions on most Nigerian men's minds when it comes to buying and owning a car.
How to Buy Your First Car in Nigeria
Here are steps on how to buy a car in Nigeria.
1. Budget for Car
The first tip here to help you choose your used or new car in Nigeria is how much you have in buying the car. So I will suggest you know your budget as this determines whether you will be buying a new car, tokunbo or Nigerian used. You cannot have a budget of 1.2 million naira and say you want to buy a new range over 2019.
We all know that is impossible. So how much you have at hand always plays a role a major on the car you'll be buying.
2. Car Brand Uniqueness
The second step to take when buying a car in Nigeria here is choosing the brand of car you want to go for. Here in Nigeria, the most sort after-car brands are Toyota, Honda, Volks Wagen. So many Nigerians have different reasons for going for these car brands but one thing is certain, Nigerian men are surely getting satisfaction one way or the other from these brands.
When it comes to choosing the right brand for you, I will say you should go for a brand that has long durability, is less stressful, and easy to get spare parts. The car brands in Nigeria with the cheapest spare parts are Toyota and Honda.
3. Check out the Sitting Space
You should also let car space determine the kind of car you want. Are you buying the car just for yourself or for you to move your family every day? You really need to think about this. If you are buying the car probably as a single man, you can go for a salon car maybe with 2 doors. And if you're buying because of your family you should think of buying a space car like Sienna and the like.
4. Fuel Consumption
There are new or used cars that consume a lot of fuel due to the way they were made or their brand but however, I have heard some brands like Toyota do not consume fuel. In fact, they economize your fuel. How much you are going to be spending on fuel should really be considered as a pointer to choosing your car. Do not ignore this tip.
5. Consider the State of Roads
The roads in your city in Nigeria, are they good for the new or used car you want to buy? Do not buy a sports car when you know you live in a rural area in Nigeria and the government is yet to tile the roads. It is a total waste of money. SUVs should be considered a top priority if you live in the rural parts of Nigeria and even some urban parts of Nigeria.
I said this because not all roads in Lagos are tiled and yet Lagos still is considered an urban state. The muddy water and harsh stones should be a consideration.
Tokunbo Cars for Sale in Nigeria
I know with the rising cost of new cars in Nigeria you're seriously thinking of going for a tokunbo car. This is not bad if you have a trusted mechanic who has served many years in the automobile industry in terms of experience – distinguishing a truly tokunbo car and a refurbished car. Because so many car dealers in Nigeria have now gone the wrong path – selling refurbished cars as tokunbo. So you need a professional who can spot the difference and make sure you're not swindled off your money.
Tips on Buying Used Cars in Nigeria
Buying used cars in Nigeria can be very profitable if you know what you're doing. There are still Nigerians who use their cars in a good way just in case they need to sell again but then again there are Nigerians who are rough users. They use their cars badly and when it's time for them to sell, they do serious panel beating and fake servicing of the engine just to make more money in selling their cars.
If you're not careful, you end up buying the used car not for its real worth. I have a family who bought a Nigerian used Toyota 2006 Corolla for N1.5M and the car had a bad engine. They only discovered the car had a bad engine when they had already driven it home. So you really have to be watchful when buying Nigerian used cars.
Prices of New Cars in Nigeria
In case you have not heard, new cars in Nigeria are very expensive now. You can spend as much as 16 million on buying just a Toyota salon car. So what many people do now is to go for tokunbo – a neat tokunbo. And that's the same advice I'm giving you except if you are as rich as Dangote.
Fairly Used Cars In Nigeria and Their Prices
Fairly used cars in Nigeria vary according to their year of production, brand, mileage, engine, and how neat the car is in general. But that does not mean you will always see the appropriate prize for these cars. It all depends on the dealers. While some dealers' cars are expensive, some dealers are moderate. And what really marks the difference is where these dealers buy their cars and import them from.
While some dealers import their cars from the USA, some dealers import their cars from Cotonou. So the ones imported from countries around us like Cotonou are usually cheaper than the ones imported from the USA and China.
Conclusion
Buying a good vehicle in Nigeria is not as difficult as many people think. You just need to know the right process involved and the right place to buy your car. Some people are looking for cheap cars which is why they are often sold stolen or bad cars. You need to take your time and not rush.