How to Start a Driving School in Nigeria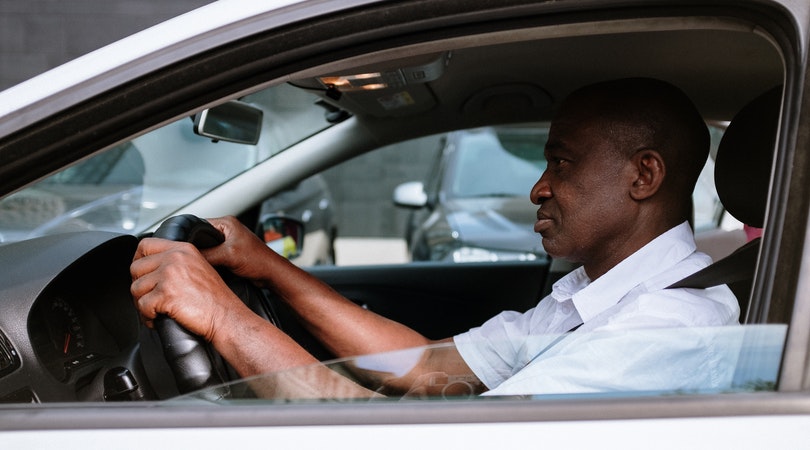 Are you thinking of starting a driving school in Nigeria and do you want to the requirements, capital needed, how profitable a driving school business is, and steps on how to start a driving school in Nigeria? Read this article to the end.
A driving school is very important in any country because driving is a skill and like any skill, we all know it must be learned first before one can practice it. Although there are self-taught drivers in Nigeria, (drivers who never learned driving from a formal driving school) it is still important that these drivers acquire a national driver's license.
For this reason, whether you already know how to drive without attending a driving school you still need to be approved by a certified driving school before you can be issued a driver's license in Nigeria.
What is a Driving School?
A driving school is a place of learning where individuals can learn how to drive vehicles. A driving school is not only about learning how to drive cars. In a driving school, you learn how to drive or ride all kinds of automobiles. This can range from cars, buses, motorbikes, lorries, tippers, and more. After learning how to drive and you are tested you will be given a qualification or certificate to prove your level of driving.
Is Driving School Profitable?
Driving school business is a profitable business in Nigeria for many reasons but the major reason why the business is lucrative is that everyone needs to learn to drive before they can drive vehicles on the road. Asides from citizens learning how to drive, you can also make money as a school issuing qualifications to drivers that have passed the driving tests.
Before a national driver's license can be issued to drivers they must have a certificate showing they are certified. For this reason, there will always be a need for driving school businesses in any country; in fact, more and more individuals are starting driving school businesses to make money from this opportunity.
Capital Needed to Start a Driving School
The cost of starting a driving school in Nigeria is expensive. The business is a capital-intensive business in Nigeria because your company needs to pass through the registration process and you will need a standard car(s) that will be used to teach your intending drivers how to drive. The kind of car you will need for a driving school business is preferably a manual car or vehicle not an automatic one. The capital needed to start a driving school business in Nigeria ranges from N1,500,000 to N3,000,000.
Requirements for Driving School in Nigeria
There are requirements you need to fulfill before you can start a professional driving school in Nigeria.
1. Get a License from FRSC
One of the most important materials you need when starting a driving school in Nigeria is a license from the Federal Road Safety Corps (FRSC). Without this license, you cannot operate in the country and if you do you will be termed an illegal driving company making your driving certificates issued to qualified drivers invalid.
Registering your driving school (the registration process) will cost you money and some other vital details about your school.
2. Test Cars or vehicles
The second vital tool you need is cars or vehicles depending on the kind of driving school you are running. I have seen many people who want to go into the business ask which kind of cars or brands they should buy for their driving school business.
Sincerely, I will say any car is good no matter the brand you just need to buy a manual car instead of an automatic as this helps your learners to really understand the rudiments of driving and make them flexible.
3. Driving School Materials
There are other materials asides from the ones I mentioned above needed to make your school look more professional. The basics are:
1. Visual/audio instructional aids
2. Fire extinguishers
3. Driving range
4. Road sign models
5. First aid facilities
6. Driving manuals
7. Highway codes
8. Traffic laws and regulations
9. Administrative office
10. First aid facilities
How to Start Driving School in Nigeria
Here are steps on how to start a driving school in Nigeria.
1. Get the Capital Needed
Capital is very important in starting a successful driving school in Nigeria. As I explained earlier, you need the capital to register the school, get an office, and buy cars for driving. You can either get this capital yourself or lend money to start the business. But, I will not advise that you borrow money due to the high interest on loans in Nigeria today.
Get your capital as this is the spine of your driving school. However, if you have a car and you also have a space you can use for your office you have reduced your starting capital by 70% minimum.
2. Buy Material and Test Cars
After getting your capital you need to buy the necessary materials I mentioned earlier and the cars you will be using to teach driving to clients. As for whether you are buying a new or old car it depends on how much you can really afford.
If you can afford new cars you can go for new ones and if you cannot afford them you can go for tokunbo cars as far as they are strong and reliable. Other materials written above must also be bought. All of these will show how successful your driving school business is and how fast it will grow.
3. Register your Driving School
Registration of your driving school is not just for recognition but for licensing. Like I said earlier, with the licensing of your driving school you will be able to scale fast than your other competitors. When Nigerians can find your driving school as one of the licensed driving schools in Nigeria by the FRSC it makes it easier for them to come to your school to learn driving from you.
And with this, you can set your price higher than other driving schools around you. This will make more profits for you fast.
4. Rent an Office Space
An office is very important in this business. You need an official place where your clients can come to learn about driving before they can go to the field to learn. There are a few things you need to consider when renting an office for your driving school. You need to consider location.
Where your driving school office is will determine whether your driving school business will succeed or be a failure. So you need your office to be close to the main road. Another thing you should consider is the cost of rent for the office. You do not want to rent an office that is way above your capital.
5. Determining Driving School Prices
Driving school prices in Nigeria vary based on the city you are in and how well you branded your driving school. The prices for learning to drive range from N30,000 to N80,000. It depends on which part of Nigeria your driving school is located in and the kind of vehicle clients that want to learn how to drive. The price for driving certificates also differs.
However, the price is always higher in urban areas than in rural areas. For example, if the certificate is N20,000 in the city it can be N12,000 in rural areas.
6. Getting Clients to Learn Driving
Getting clients (people that will come learn to drive) for your driving school can be difficult especially if you are just starting out. So due to this, there are some steps you need to take to get your first clients. The first thing you need to do is to inform the people that you know about your driving school.
These people could be your church members, family, or friends. You can also send proposals to driving companies (companies that recruit drivers) about your driving school and your prices. Lastly, to get clients for your driving school business you can meet FRSC officials telling them that for every client they send to you, they will get a commission. This will motivate them to send people to your office to learn how to drive.
Conclusion
Driving school business is a lucrative business in Nigeria you can venture into if you have the capital and you are passionate about driving. The business is a service business and because the business is an important business in the country, you will never run out of profits.
Recommended: