Top 10 Ways to Earn Money as a Teacher in Nigeria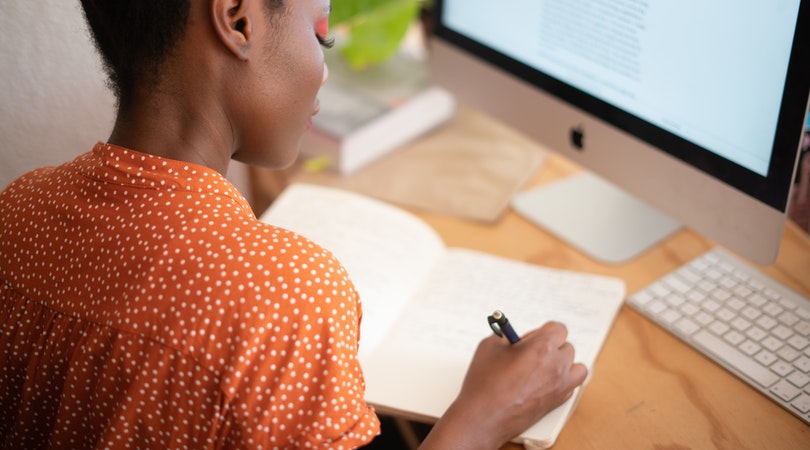 After reading this article, you will be able to make money as a teacher by going into some side hustles beyond the salary you make working in your school. Teaching is one of the best professions in the world that deserves good pay yet it is not that way in Nigeria. It has been reduced to nothing – a second-class job from the way our government treats the profession to the way the private school treats Nigerian teachers.
I know this very well because I am not just talking from the writer's point of view but as an insider in the Nigerian education system. I have been a teacher directly and indirectly for 7 years now and there are a lot of ugly things I have met there that I don't pray anyone who wants to go into teaching should meet. Nigerian teachers are the most dragged even by parents – those we feel should trust us in the way we impact their children educationally and character-wise.
I have seen situations where a parent slaps a teacher for putting his or her child the right way and I have also seen school owners disgrace teachers just because they do not want to lose their so-called rich parents. If you are a teacher teaching in Nigeria you will have discovered this by now especially if you are teaching in a private school. From the parent to your boss (the school owner) no one really cares about you.
Your school makes for example 200k from tuition fees per pupil in your class yet, they pay you a salary of 50k per month. 25% of the money made per pupil and still treat you like trash. But let's look at it here is who is to be blamed. Is it the Nigerian government who cannot make the economy stable to make your 50k worthwhile or the private school owners who are just selfish and self-centered to pay you well or you who keep relying on this chicken salary to keep you and take care of your needs?
Really, who is to be blamed? This is a question only you can answer but I think if you keep focusing on this, you might trap yourself and not get away from the strongholds of poverty as soon as you can. I used to think this way too – look for who or what to blame for why I am not making enough money until I discovered it was only a total waste of time.
So I dropped it and I started looking for a way forward – started my finding and it finally paid. Not that I'm a millionaire now but at least I do not really on the salary I get from my school before I pay my bills and do other necessary projects. I was able to achieve this by creating multiple streams of income or side hustles as a teacher in Nigeria and that's what I'm about to teach you today.
Note: Most of these ways of making money will cost you some money to start and some of them will not, however, make sure you go for the ones that soothe you and your pocket. Also, take note that none of these ways I am about to share with you as regards making money as a teacher in Nigeria are not Get-Rich-Quick-Schemes. They are side hustles you can do alongside teaching to make more money.
If you feel that's what I did and that's what you want to get from this article, you should click the next article to read instead. So let's go into it right away.
How to Earn Money as a Teacher in Nigeria
Here are different ways on how to make more money as a teacher in Nigeria.
1. School Lesson
This is one of the easiest side hustles you can go into as a teacher in Nigeria. Have you ever tried school lessons or school tutoring in the school you're currently teaching? For those of us that do not know what school lesson is. School lesson is the one on one teaching you give to a pupil or group of pupils having problems in some subjects and you are paid for these separately asides from your regular salary by parents.
Although depending on the school, most schools usually collect 30% – 50%. But I can assure you after the deduction of this money given it can still go a long way when it is added to your monthly salary. So let us say for example your school charges 20k per month for school lessons and you are able to take 5 pupils on extra lessons, your take-home pay after the school deducts their own cut will be 50,000 (if the school takes 50% percent per child).
School lesson is one of the ways you can make money as a teacher in Nigeria asides from the regular 9 – 2 teaching. Start this immediately and when parents start seeing improvement in their kids they will be willing to pay you directly to appreciate your efforts. This totally means that for each child you teach you take the whole 20k home.
2. Home Tutoring
The thing I love about home tutoring is the freedom it gives and also the fact that it pays extremely well. Here on the island (Lekki) depending on how good you are and how you can package yourself you can make as much as 30k – 60k per child monthly. Although this also depends on the needs of the parent as some parents may want a 1-hour home tutoring.
While some parent wants 2 hours and some other parents want you to teach their children all the subjects. However, this may be the most important thing is that you should be able to bargain well. Do this and teach the child like your life depends on it and you will see as time goes by this child's parent might be willing to increase your salary or even introduce you as a good teacher to their friends so you can teach their children too.
Keep learning and keep improving, also, learn subjects that are rare so that you can be an outstanding teacher of one of these scarce subjects. An example of this scarce subject is music. Not every day do you meet a teacher who can teach music aside from the regular subjects. Many years ago I learned music just for pleasure. I never knew it would one day become a source of income but now it is.
The pupil I teach now enjoys tutoring on other subjects and also loves my tutoring on music since I started teaching him. There are days for mathematics and English language and we have days for music and every month's end I smile to the bank. This money might not look big in your eyes but it is to me after adding it to every other money I get at month-end.
Home tutoring usually goes for 2 – 3 times a week which means you can decide to teach about 3 families per week or by month. This pays so much more than teaching just one pupil. Read our post on how to start a tutorial center in Nigeria.
3. Online Tutoring
This is another unique way you can make more money as a teacher in Nigeria. With so much advancement in teaching and good data plans in Nigeria, Nigerians are now taking teaching to the next level – teaching online.
Just as it is done in other advanced countries all you have to do is register on any of the teaching platforms whether locally or internationally and you can start teaching immediately from the comfort of your home. Your salary could be paid in dollars or in naira depending on the platforms you register.
These tutor platforms or websites could have almost all the need for all subjects so you can be rest assured that any subject you like teaching will be available for you. Also, not all the subject on these teaching websites demands a degree certificate. Some just demand how good you are with the subjects instead.
Examples of subjects that do not need any qualifications and you can still teach are music, French, Yoruba, public speaking, C.R.K, and many more. Go ahead and register if you are interested in this way of making money as a teacher in Nigeria. I personally use prepclass.com.ng
4. Start a Blog
Making money by starting a blog is another side hustle for teachers in Nigeria. Seriously, when I started this blog I never foreseen it had something that was going to grow into something big. I just started it out of my passion to write and inspire people most especially men but the story has changed today. From .blogspot.com.com to .com and now to WordPress.
In a few months to come, I plan on monetizing the blog – adding it as another source of income. This is another way you can make money as a teacher in Nigeria and you are good at writing – writing on problems Nigerians face every day and how to solve them.
Once one is able to write about 10 highly demanded topics and you're getting massive traffic from Google you can start monetizing to take care of the blog and also to take care of your personal expenses. And if one day the blog grows into big blogs like Ogbongeblog.com or Wealthresult.com you can finally say goodbye to teaching in classrooms and face your blog (working from home).
To start a blog in Nigeria can be free and it can also cost you money. It depends on which one you want to choose. I went the free route when I started and this has cost me some setbacks (even though I still thank God for the steady progress). But if I were to start it all over again I would go for the spending of money. Use WordPress instead of Blogger. Ignoring the free domain .blogspot.com and buying a domain and hosting.
Like a mentor of mine will say "What is worth doing is worth doing well". So if you really plan on doing this and making money from it shortly after, spend your money on it. Read our article on how to start a lifestyle blog in Nigeria. This guide will help you start any blog. You can also check our top 10 profitable blogging niches in Nigeria to know the best type of blog to start too.
5. Start a YouTube Channel
YouTube business is now booming in Nigeria and now is the right time for you to go into it, especially as a teacher. For about a year now, I've been visiting YouTube every day and I must say there are only about 10 channels I've seen that come from Nigeria talking about interesting topics. From Kester Amos who talks about starting a snail business in Nigeria to Mr. Fish who talks about how to start a catfish business in Nigeria and some others.
While some are already monetizing their channels, some are not but I can assure you that those already monetizing their channel are already making a good sum of money. Do you have an interesting topic that you feel the Nigerian audience will like to watch and learn from? You too can start your own YouTube channel using your phone. Yes, your phone, if you have an Android phone with a good camera.
You also choose to edit the videos or not before uploading them on YouTube. The choice is totally up to you. Read our guide on how to become a professional YouTuber in Nigeria.
6. Write Books (Ebooks or Print)
Another way you can increase your income as a teacher in Nigeria is to become a writer. The books you write can be on your passion but make sure you write on subjects Nigerians really want to read. This is to make sure you have massive sales at the end of the day. After writing the book, you can market it easily by selling it to your students and also the parents of your pupils.
For example, if the cost of producing a book is #300 you can sell the book for #500 and make #200 gains. Imagine if you're able to sell 3000 copies of this book to people you will be making a whooping #600,000 (just for selling books). To learn how to start ebook business in Nigeria you can read my article on ebooks business in Nigeria: how to start and sell online.
7. Bookshop Business
This is another way to make money as a teacher in Nigeria. You can also open a bookshop (business). Since you are a teacher, it gives you more advantage of bringing customers to your shop without stress. All you have to do is introduce your bookshop business to the school you teach and convince them to buy all the books needed for the pupils from you and you have already started making money.
You can also convince the parents of the school to buy from you by giving them a large discount. When you're done doing this, you can also visit the nearby schools in your area to convince them to buy from you and at the end be the biggest bookshop in your city. I can guarantee this business will change your life for good if you're ready to invest in it as a teacher.
You can even leave teaching after you have been able to achieve this and grow it to an extent. Read our article on how to start bookshop business in Nigeria.
8. Become a Mentor Online
Mentorship can also be used to make money in Nigeria as a teacher because children will always need someone to look up to asides from their parents. Although not yet common in Nigeria, you can be one of the teachers that will make this known.
To start this, all you have to do is look for children in your local area that are having challenges in their education and help them to improve as time goes by their parents recognize your positive influence over their children's' life, and they might decide to be paying you to mentor their children. You can read more about this if you want to use this method to make money in Nigeria as a teacher.
9. Transport Business
This is for teachers that own a car. If you have a car that you use to transport yourself to work on weekdays and take your family to church on Sundays you can use this car to also start a transport business in Nigeria alongside your teaching profession. All you need to do is transport people when you are going to work and when you are heading back home.
You can also do the transport business any day you are not teaching. Days like public holidays and festive periods are very good for making money with your car. Asides from doing the regular transport business with your car you can also do logistics business with your car by transporting goods from one place to another for people and businesses.
Like I said earlier this point is for teachers that own a car but if you do not have and you can afford one you can buy one to also do these 2 businesses. I can serve as a good source of income for you and a way for you to easily maintain your car. Read our post on how to start a profitable transport business in Nigeria for more details.
10. Poultry Business
So many of us have finally been convinced that the poultry business is for poor and jobless people that we see poultry business has a dirty job. Some people that are into it don't even have the boldness to say so – only a few. But if not looked down upon poultry business in Nigeria can also be a huge source of income for any teacher that is willing to go into it.
Back then, during my secondary school days, many of my teachers were into poultry or farm business. In fact, I remember then in particular that my mathematics teacher used to take us to his farm to help him when it's time to harvest. And when he harvests all his crops he sells about 90% to his fellow teachers. I also had another teacher back then that was into poultry business then – my Agric teacher.
He reared chickens and turkeys for sale that even buyers from outside the school come to buy from him. I do not know where he is now but I'm sure he would have grown the poultry business into something big now. Fast forward to today, I also started my poultry business about 9 months ago and it has been going well although there are few losses.
I buy and sell chicken (local and broilers) and turkeys. I buy them when they are chicks and poults, grow them, and sell. This is another way I make money as a teacher in Nigeria and another way you can too read our post on how to start a profitable poultry farming in Nigeria.
Conclusion
It's not easy to live and survive as a teacher in Nigeria (talking from personal experience) but this is not an excuse to give up. The first step to making more money as a teacher and creating wealth is actually believing that this will not limit you and seeing opportunities outside the four walls of the school and making use of these opportunities.
Invest your money if you need to, use your gifts and your skills too and you will reap whatever you invest in at the end. Start and let me know if you need more advice on any of the businesses I have mentioned.
Recommended: