How to Start Ice Block Business in Nigeria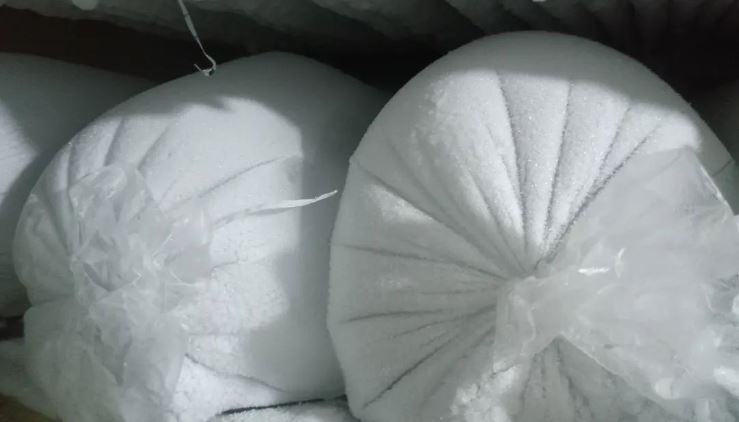 In this article, you are going to learn how to start an ice block business in Nigeria. The capital needed and the step-by-step guide involved. At the end of this article, you know whether the business is profitable or not. Ice block business is a lucrative business in Nigeria but only a few people know about this.
The business is profitable especially due to the power outage in the country and the high demand for chilled drinks at parties.
Is Ice Block Business Profitable?
The increase in demand for cold drinks especially during hot weather conditions has made the ice block business lucrative in Nigeria. With an ice block business, you can make money daily in Nigeria by selling ice blocks to those who sell soft drinks and pure water daily.
You can also make money by selling it to restaurants and like I said earlier to party organizers. Party organizers buy more ice blocks than the others. However, drink sellers will buy from you daily to be able to sell drinks to their consumers.
Capital Needed to Start Ice Block Business
The capital needed to start up an ice block business in Nigeria is relatively high. You will need a capital of at least #500,000 – #1,000,000 to start a small-scale ice block business in Nigeria. Unlike popular beliefs that you can start an ice block business with a deep freezer.
This equipment is no longer good enough to sustain the business as it does not cool on time so you will need an ice block-making machine instead. This is part of what you will be using the majority of your capital to buy amongst other materials.
How to Start an Ice Block Business in Nigeria
Below are the steps to start an ice block business in Nigeria today.
1. Conduct a Market Survey
If you are planning to run your ice block business for a long time or you want to go into large-scale production, you will need to conduct a market survey. The survey will let you know if the ice block business is profitable. It will also guide you on which part of the market you should concentrate on.
There is much information online on how to conduct a market survey for your business but our guide has the information you will need. Here is how to conduct a market survey for a new business in Nigeria.
2. Write a Business Plan
Asides from conducting a market survey, you need to also write a business plan for your ice block business. It is worth it if you want to run the business for more than 5 years or if you want to establish a large-scale ice block business in Nigeria. You can write your business plan yourself if you have the time.
Here is our article on how to write a business plan in Nigeria. But if you do not have the luxury of time, you should contact us to write to you. Our rates are fair because we give discounts, especially for first-timers. Just reach out to us through our email address theInfoworth@gmail.com and we will get back to you as soon as possible.
3. Get your Startup Capital
The cost of an ice block-making machine is what makes the capital needed to start an ice block business high. There are ice block-making machines that cost up to #1,000,000. These are the imported ice block machines. The local machines range in size. You can get a small machine for #300,000.
So if you are looking to start small you can use the capital I mentioned above to buy one ice block machine and the other materials like nylons to start. There are different ways you can get money to fund your ice block business just in case you do not have enough capital.
Read this article 'how to get funding for your business in Nigeria' for more guidance'.
4. Buy the Equipment Needed
The major equipment needed to start your ice block business in Nigeria is the machine you will be used to make ice blocks. This machine uses electricity and since we do not have 24-hour electricity in Nigeria you will need a generator to keep it running when the electricity goes off.
These two types of equipment are the most important. There are sellers in Jiji that can supply you this equipment just in case you do not want to go to the market to buy them yourself. You just need to be careful by making sure you test this product very well when you meet the buyers before paying and bringing it home.
5. Provide Sufficient Water Supply
You do not need to use treated water to make ice blocks. However, the water has to be clean and odorless. Any water from a borehole is good enough in this case as you will also need water to wash the equipment from time to time too.
6. Start Making Ice Blocks
At this point, you can start making your ice block to sell. It is important to start looking for customers even before this stage. You do not want ice blocks stocked in the freezer and you are looking for buyers to buy them. Inform the soft drink businesses and restaurants around you early for quick patronage.
7. Sell your Ice Blocks
It is not a must to provide a means of transport in this business as most buyers prefer to come to pick up their products themselves. Just make sure you package the blocks in a way that is easy to carry when they come for pick up. The price of ice blocks are depending on their size.
But the most common price they are sold at is #500. Depending on your cost of production you can make #100 – #200 per ice block you sell.
Conclusion
Ice block business is a lucrative business because its products are always needed. However, starting up is the most difficult but if you follow the above steps the process will be simpler. We did not mention you registering your business with the Corporate Affairs Commission because we feel it is not necessary as the business is a small business. However, if you feel the need to here is how to register your business name in Nigeria.
Recommended: