How to Start Cocktail Business in Nigeria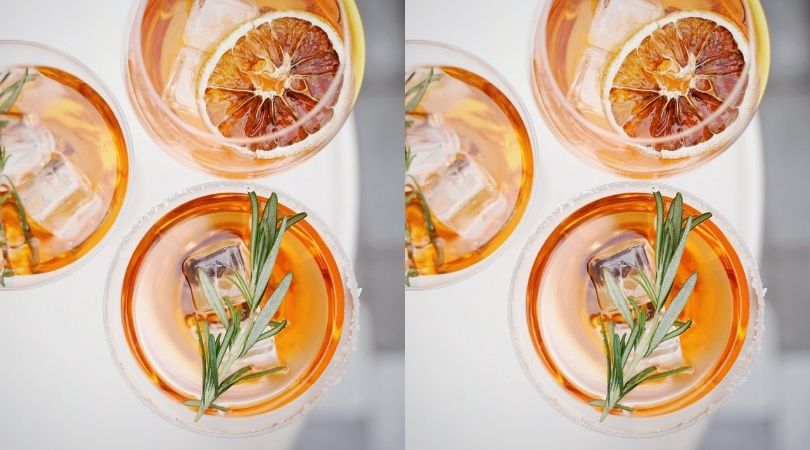 Are you thinking of starting a cocktail business in Nigeria? Do you want to know how profitable it is? The capital needed and how can make profits from the drink business? In this article, I am going to teach you how you can make money from any type of cocktail business as long as you are in Nigeria. Cocktail business is very profitable in Nigeria especially if you are in the urban areas that have a high population and the population is alcoholic drink lovers.
What is a Cocktail?
Majority of Nigerians know cocktail is a type of drink but many do not know what the drink entails and how to make the drink. Well, according to an online dictionary cocktail is an alcoholic drink that contains spirits mixed with other ingredients like cream, fruit juice, and so on. Cocktail drinks can be served at parties, bars, and nightclubs; they can also be made and served at home. It all depends on the individual, how they like it, and where they want it.
Is Cocktail Business Profitable?
Cocktail business is a profitable business in Nigeria because it is a lucrative business. Nigerians like alcohol; they drink it as a form of relaxation after the day's work and during the weekends. Nigerians cannot be separated from visiting clubs, especially during the weekends. They can spend all their money on cocktails especially when they know they will be getting their money's worth – quality cocktail drinks.
Another reason why the cocktail drinks business is very profitable is you can sell your cocktail drinks almost anywhere and in any location. You can sell your cocktails and make money by selling your cocktails at birthday parties, weddings, concerts, nightclubs, bars in Nigeria, and more. The methods or ways you can sell cocktails are not limited rather it is unlimited.
Capital Needed to Start Cocktail Business
Depending on how big you want to start and the kind of cocktail business you want to go into in Nigeria you will need a capital of #300,000 – #500,000 to start a cocktail business in Nigeria. The bulk of the capital will go into buying equipment that will be used for the business.
How to Start Cocktail Business in Nigeria
How to start a cocktail business in Nigeria. The step-by-step guide.
1. Do your Market Survey
When it comes to starting a new business as a cocktail business in Nigeria it is very important you do a market survey of the business what some call feasibility studies before starting. The market survey helps you to know if the business you are about to start is lucrative enough especially in the area you want to start in Nigeria.
You need to know if people in that area like cocktails or will be interested in your cocktail business. If they are, what's the percentage of Nigerians that will likely love and buy your cocktail? All these questions are very important that is why you need to do your Market survey. Doing a market survey of a business helps you to know how you can sell your business in different ways and make profits. It also helps to know if the business will not sell (yield profits).
2. Write a Cocktail Business Plan
After doing the market survey of your cocktail business the next thing you should do is to write your cocktail business plan. The cocktail business plan will let you know how much capital you need to start your kind cocktail business, and the equipment needed.
How many staff you will need if you will need them, how much will pay them, what different ways you can make money in the cocktail business (how to diversify the business), and more? So writing a business plan is very important because it lets you know everything you need to start a cocktail business without doing too much.
If you can write it by yourself using our guide on how to write a business plan in Nigeria but if you cannot write because you feel you will not have time or it will not be detailed enough you can hire me to write your cocktail business plan at a token.
3. Get the Required Capital
Capital is very important in a business like this because you need capital to buy at least the equipment needed to start the business even if you are not spending money on any other things. You might also need to buy a truck that you will be using to move your equipment to locations and events. For example; to move your equipment to a wedding location, a birthday party, or a concert.
But if you cannot afford one for now you can simply rent one anytime you need and if your cocktail business is not the kind of cocktail business that you will need to be moving up and down in Nigeria. For example; just making cocktails at a nightclub, all you might need to spend your capital on is the cocktail equipment.
4. Equipment Needed for Cocktail Business
There are equipment you will need if you want to start a cocktail business in Nigeria. This equipment depends on how big you want to start your cocktail business. If you want to start on an already known night club you might not need as much as starting by selling at concerts and more.
The equipment needed to start a cocktail business in Nigeria are;
1. Jigger
2. Shaker
3. Strainer
4. Bar spoon
5. Muddler
6. Citrus juicer
7. Channel knife
8. Glasses
9. Refrigerator
and more.
These equipment can be expensive and it can be cheap it all depends on where and when you are buying them. You can also buy the cocktail equipment new or tokunbo. It depends on how much you can afford from your capital to buy these equipment. It is also important to know that all these cocktail equipment needs to be bought before the cocktail business starts.
5. Learn How to make Cocktails
You can learn how to make cocktails whilst being in the cocktail business and you can learn how to make it before starting the business. If you want to learn how to make cocktails in Nigeria you will 3 – 6 months learning your cocktail skills from a mixologist also known as a cocktologist. After learning for these number of months you can then be certified as a qualified mixologist in Nigeria.
As for where exactly you can meet a mixologist in Nigeria you can meet a mixologist in Lagos, Abuja, or Port-Harcourt.
6. Where to Learn Cocktails
These are the list of the top 6 mixologists in Lagos Nigeria just in case you are in Lagos are you want to know the specific mixologist you can locate easily to learn how to make cocktails. To check out more mixologist trainings in Lagos you can click here. As for where you can learn cocktail making in Abuja you can just make your findings in popular clubs there.
7. Cocktail Price list in Nigeria
The cocktail price in Nigeria ranges from #700 – #2500 per one depending on the mixologist and the area in Nigeria the cocktails are being sold. However, some prices might be much lower or much higher it depends on so many factors like the cost of the fruits, labour, utility, and more.
8. Start Selling Cocktail Drinks
When it comes to selling your cocktails there are no one-size-fits-all methods to sell just start selling. If you want to start making and selling your cocktails in clubs make an attempt by sending proposals about your cocktail business to all clubs around you. If you want to be making and selling cocktails at parties like concerts, birthdays, and weddings you need to start connecting with the necessary contacts there.
Examples of these people are wedding planners and party organizers. Start connecting and be all out there.
9. Making Profits from Cocktail Business
There are different ways you can make profits from your cocktail business.
A. Diversify your Cocktail Business
If you create different ways you can money from your cocktail business in Nigeria you will start making money from it in no time. An example is selling cocktails at clubs, parties, bars, and more. Selling at all these places will definitely increase your profits in no time.
B. Always Calculate your Costs
This is another mistake many Nigerians that are into business make – not calculating profits. Don't forget that the main reason you are into business is to make profits. You are not into business to do charity. Always calculate your cost of production per cocktail so that you can be able to calculate your profits.
C. Advertise on Social Media
You can also increase the profits of your cocktail business in Nigeria by advertising your cocktail business on social media platforms like Instagram and Facebook. With little money for paid advertising, you can reach millions of likely customers that will patronize you. All you have to do is register on these social media accounts and post or upload pictures of your cocktails regularly then you start gaining followers gradually.
Types of Cocktail Drinks
There are different types of cocktails. They range from the most common to the least common drinks. These are the most popular cocktail drinks in no particular order.
1. Mojito Cocktail
This is a cocktail consisting of ingredients like white rum, mint, soda water, sugarcane, and more. Mojito cocktail is believed to be one of the first cocktails to be invested.
2. Sangria Cocktail
Sangria cocktail is a kind of cocktail consisting majorly of fruit juice, freshly chopped fruits, and white or red wine. Sangria cocktail is mostly served in restaurants.
3. Tequila Sunrise Cocktail
Tequila sunrise is a mix of sweet and sour flavors. The cocktail originated from California in the USA. The tequila sunrise is made with grenadine syrup, tequila, orange juice, and it is often served in tall glasses.
4. Martini Coctail
This is the most common out of the well-known cocktails in the world. Martini is a cocktail made with him, vermouth, and garnished with olives. Out of all cocktails, martinis are stirred.
5. Hurricane Cocktail
Hurricane cocktail is an alcoholic drink that is made with passion fruit syrup, fruit juice, and rum. The run can be white or dark rum. However, it is made differently all over the world.
6. Screwdriver Cocktail
The screwdriver cocktail got its name from the screwdriver tool. The screwdriver cocktail is made with orange juice and vodka. It is best served chilled.
7. Long Island Iced Tea Cocktail
Long island used tea also known as LIIT is a stylish cocktail typically made from vodka, gin, cola, light rum, and tequila. The long island iced tea cocktail as more percentage of liquor than any other popular cocktail. It is mostly served in a long highball glass.
8. Manhattan Cocktail
The Manhattan cocktail originated from the Manhattan Club in New York City during the early 1870s. It is always made with sweet vermouth, whiskey, and bitters. The most common whiskeys that are used in making Manhattan cocktails are Tennessee whiskey, blended whiskey, and Canadian whiskey. Lowball glasses are mostly used to serve Manhattan cocktails.
9. Daiquiri Cocktail
Daiquiri cocktail is majorly made of lime juice, rum, and sugar. There are 3 major types of daiquiri cocktails in the world. They are mainly Hemingway daiquiri, avocado daiquiri, and banana daiquiri.
10. Bloody Mary Cocktail
The Bloody Mary cocktail is like the bright red cocktail. It is made of cayenne pepper, celery, olives, tomato juice, and vodka. The Bloody Mary cocktail is usually served in highball ball glasses.
Conclusion
Starting a business in a place like Nigeria is one of the most difficult things you can do. Do not let anyone sweet talk you or deceive you. If they are saying contrary to this they are lying to you. You just have to encourage yourself and believe in yourself. Cocktail business is one of the businesses in Nigeria that will make you enjoy entrepreneurship if you do your due diligence before starting. And do not forget that there is no one-size-fits-all when it comes to starting a business like this.
You just have to look for the loophole in the drink industry, especially as regards cocktails, and offer something different or unique.
Recommended: