How to Start Hotel Business in Nigeria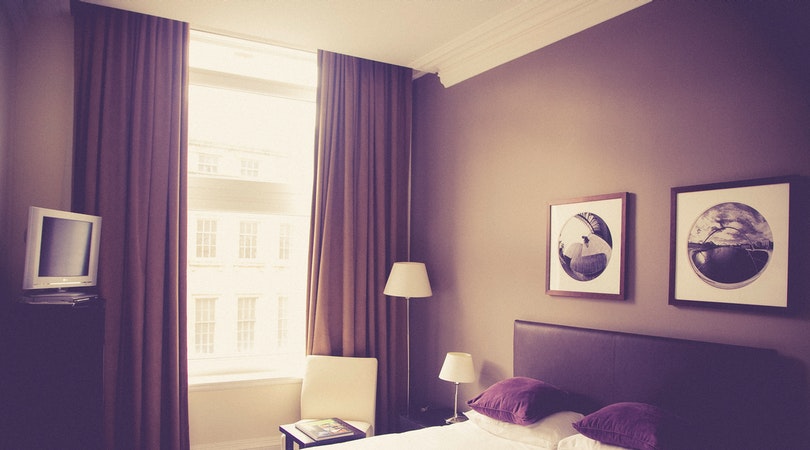 If you have been thinking of starting a hotel business in Nigeria this article is for you. In this article, I will be sharing with you everything about the hospitality industry in Nigeria. In this article, we will be explaining how profitable this business is, and the capital needed to start the business.
The step-by-step process of starting the business and different ways hotel owners in Nigeria make profits from their hotels. A hotel business also known as a guest house business is a lucrative business that any Nigerian can venture into especially if you have the needed capital. 
This business yields massive profits especially when it is built or located around the airport, tourist destinations, or universities as new people visit these places every day.
Is Hotel Business Profitable?
The hotel business is a profitable business in Nigeria for the obvious reasons I have mentioned earlier whether it be a 3star or 5star. As long as there are travels interstate or into the country tourists or travelers will always need a place to sleep or rest. Although the cost of building hotels can be capital-intensive the profits can be high especially if the hotel is built in a high-brow area.
Capital Needed to Start Hotel Business
The cost of building a hotel can be expensive in Nigeria just like it is in every other country in the world. The kind of hotel you want will determine the kind that will be built. Also, the capital you have disposed off will determine the kind of hotel you want to build. You cannot have the money that can build a mini hotel and you say you want to use that same money to build a 5-star hotel.
There is no specific capital that is needed to build a hotel in Nigeria. However, the cost runs into millions of naira
How to Start Hotel Business in Nigeria
So here are the steps needed to build a profitable hotel in Nigeria
1. Write a Business Plan
Hotel business is a capital-intensive business. The capital runs into millions sometimes billions. This is why one cannot afford to go into the Business blindly. You may not just run into losses if you do not write a hotel business plan for this business you may also declare bankruptcy.
If you are a reader of this blog by now you will know the importance I place on business plans and the benefits of writing one. For many of us that do not know, a business plan helps you to know how much is needed to start your hotel business.
It helps to know the prerequisites to choosing a good location for your hotel business, how to make profits from your hotel business, and more. To write a business plan, you will need to contact a professional but this will be at a cost.
If you have someone that can do it for you, bargain with them and let it be worked on before you start. If you do not know anyone that writes this on a professional level you can contact me through my email: theInfoWorth@gmail.com to do this for you.
2. Build and Furnish your Hotel
After writing your business plan, the next step for you will be to build and furnish your hotel. If you already have a structure at the needed location you can refurbish it to a hotel look. If you do not you will either buy land and build or rent a building for the hotel business.
Based on findings it pays to build your hotel than to rent a building as the high cost of rent can sink your hotel business even before you start. The cost of building a hotel depends on so many factors. It depends on the area you want to build the hotel.
For example, the cost of building a hotel in an area like Lekki, Lagos State is higher than the cost of building in Ifo, Ogun State. The type of hotel you want to build also matters. In my life journey as a tourist, I have seen different types of hotels.
Some were wacky and smelling and the luxury in some will make you feel like you are in heaven. The standard of the hotel determines how much your customers will pay per night and other services.
3. Register your Business Name
A hotel business needs to be registered under and licensed by the government and other regulatory bodies like the Corporate Affairs Commission (CAC). This is to make sure your hotel does not have any issues when it comes to tax and the like.
Depending on the size of your hotel the accounts might need to be audited by an auditor. You should read our guide on how to register your business name in Nigeria for more info on this.
4. Employ Staff and Technicians
Managing a hotel business in a country like Nigeria can be very tasking especially due to the lack of so many social amenities that you must provide for yourself. For example, the issue of power, water, and gas. For this reason, you need to employ staff and technicians that will not make your work more difficult as a hotel owner.
To employ good staff you might need to use the services of a third party. This could be a company that solely employs workers for other companies. If you cannot afford this you can hire the staff yourself with the help of your professional friends as the panel.
How much you pay your hotel staff depends on their qualifications, how good they are at their jobs, and the standard of living in that area.
5. Advertise your Hotel Business
Advertisement is very important for a hotel especially if the hotel business is just starting out. If you are just starting your business you need to advertise your hotel. You can do this online, on TV or radio, or even share handbills. Doing this will make intending customers know that there is a new hotel in the area.
The cost of advertising on TV and radio can be very expensive so you may want to stick to digital marketing and sharing of handbills for starters.
6. Ensuring Customer Satisfaction
Customer satisfaction is very important in the hotel business. The hotel business is a hospitality business which means that the business is more about rendering services. Your customers need to get the comfort they came to seek for and if they do not they should be able to complain about their dissatisfaction.
This is why feedback is needed. To start with you can send your friends to anonymously to visit your hotel and give you feedback on how well they were treated. If this was good as time goes by you can drop a number for further complaints.
You need a quality control officer too, especially for your restaurant and rooms. The one in the restaurant will strictly monitor the taste and quality of food served to customers. The other quality control officer will monitor the rooms making sure it is always cleaned especially after it is just used by a customer. 
7. Profits in Guest House Business
Increasing profits in the hotel business is easy, you just need to be consistent in it. First, you need to make sure that as a business you have many sources of income. This is why the hotel business should not just be about booking rooms.
You can build an even center, have a bar or nightclub, swimming pool, gaming center, and more alongside your hotel business. This is to make sure income is coming from all sides of the business instead of just booking rooms.
Conclusion
The hotel business is a lucrative business but it is also a capital-intensive business. However, it is worth it from all sides as the business takes care of you and your family successfully. That is all in this article. As usual, let me know if I missed any part of this article.
Recommended: