BBN White Money: Net Worth, Careers, House and Cars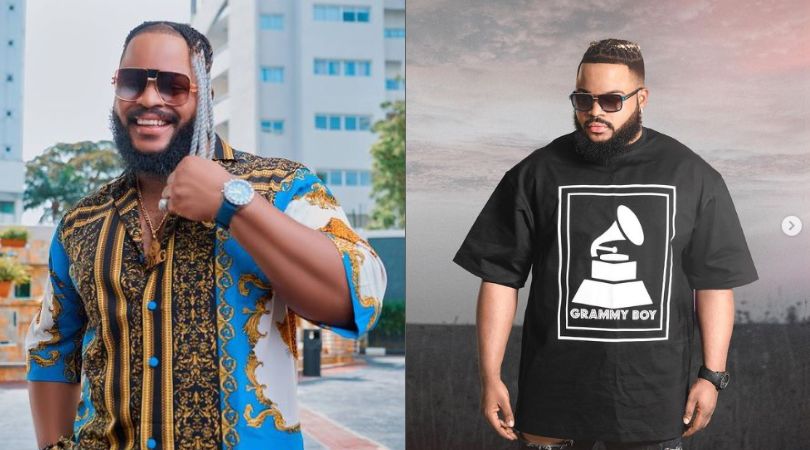 In this article, I am going to be sharing with you everything you need to know about White money also known as Hazel Oyeye Onou. We are going to be talking about his net worth, biography, the cars he owns, and the houses he has acquired. His carrier before and after Big Brother Naija (BBN) and lastly his relationship status.
So if you are interested in all these juicy details read the article to the end. When the name White Money comes to many of your mind what you think of is the winner of BBN 2021 but that is not all that it is about White Money. But before we go deep into his life before Big Brother Naija here is his profits update.
White Money BBNaija Profile
| | |
| --- | --- |
| Full Name: | Hazel Oyeye Onou |
| Age: | 30 Years Old |
| Birthday: | July 6, 1992 |
| Gender: | Male |
| Height: | 5'7 ft |
| Parents: | Mr. and Mrs. Onou |
| State of Origin: | Enugu State |
| Marital Status: | Single |
| Tribe: | Igbo |
| Carrier: | Entrepreneur, Businessman, Artist |
| BBN Status: | Winner of BBN 2021 |
| Religion | Christian |
| Nationality | Nigerian |
| Net worth | $120,000 |
White Money Profile
White Money BBNaija Career
As an Igbo man, Whitemoney had a passion for business. His childhood experience with business made him a hustler by calling. White money has gone into many businesses just to put food on his table and has a roof over his head. 
As a hustler white money has been a photographer, repaired small generators, repaired telecommunications masks, and he has also been an okada rider all just to make money to take care of himself. However, White money's hustle was reduced to an extent when he started importing designer shoes.
It was this business that brought a turnaround to a career in business as big rich clients began to patronize him. He has then stuck with the business with the plan to start his own shoe brand soonest. White Money has been into music right from his childhood days and he is still into music now.
In fact, in one of his gist with his fellow bbnaija housemate, he revealed that he has made a few tracks.
White Money BBNaija Net Worth
White money's net worth was not known until bbnaija. After he won the big brother Naija season 6, the Shine Ya Eye edition his net worth that year was now over 90 million naira. This net worth is not all in cash. It is the estimation of all the gifts such as the cars he got. Especially the Innoson G40 and the house he was given as the winner of the show.
White money won the latest edition of Innoson G40 from the Innoson manufacturing company (Africa's largest automobile manufacturing company). However, during the course of the years, his net worth has increased to $120,000.
White Money Biography Before BBNaija
Now let us talk about his life before the Big Brother Naija show. White Money was born on 6th, July 1992. He was born and bred in Enugu State which is also his hometown. White Money spent most of his years in Enugu before he finally moved to Lagos for greener pastures. He was not born with a silver spoon therefore he had the upbringing of an average Nigerian child. In fact, he had to sell food with his mum to be able to meet up with his end meet when he was young.
White Money BBNaija Personal Life
Another fact to note in White Money's biography is he has always been open-minded and he likes having fun. His hobbies are making music, watching movies, driving, and hustling. White money has a great fashion sense. From his looks, we can all say that he is part of the beard gang. He once said that swag speaks for itself.
White money has a jewelry line and he can make lip balms by himself. Many that know him and have had close contact with him have testified that he is humble and down to earth. White money speaks English and two Nigerian languages (Igbo and Yoruba) fluently. He is well-known in Yaba and Ojuelegba markets in Lagos.
White Money in BBNaija (2021)
In White Money's biography, we must also take note of how WhiteMoney was ambitious and strategic despite being humble during his stay in big brother's house in 2021. In the competition, he had plans to get recognition, have fun, entertain and if possible win the Big Brother Naija ultimate prize – not knowing he was going to win.
White Money's House
Being the winner of bbnaija season 6, white money also became the owner of a classic two-bedroom flat. This house was furnished with the best home appliances you can ever think of. This house made comfort for white money as he can now sleep in luxury and wake in luxury.
His life has now changed from the guy who used to live in a rented apartment to a house owner in the highbrow of Lagos. The house white money won was courtesy of Revolution Homes and Scanfrost.
White Money Relationship Status
When it comes to the biography of white money I am sure many of us want to know if white money is currently in a relationship or married or maybe he is single. Well, as of now, white money is very much still single. According to him, he said since he broke up with his ex he has not been able to find a serious relationship.
Especially now that he is famous he is yet to find a woman that will love him for who he is rather than the women who have shown interest seem to be interested in his money or whatever they can get from him.
White Money Social Media Handles
Since White Money became famous through big brother Naija he has been able to amass huge followers on his social media accounts. He is very active on Instagram so you can follow him there alongside his 1.6 million followers.
Whitemoney Instagram handle is @WhiteMoney.
Conclusion
White money has become a family name, especially through the humility he displayed in the Big Brother Naija Shine Ya Eyes show in 2021. Today, he is in many businesses and has continued with his music carrier. Talking about his music career, there are many rumors saying he should just forget music and focus on his businesses especially when he released his first official single "Selense". This was after his exit from the Big Brother house.
However, White Money has ignored all negative talks and said you do not need to have a good voice to become a successful musician. In his words 'there are many successful music artists today who do not even sing well yet to are making it in the entertainment industry.
Recommended: