Tbay: How to Use, Sell Gift Cards, Withdraw and More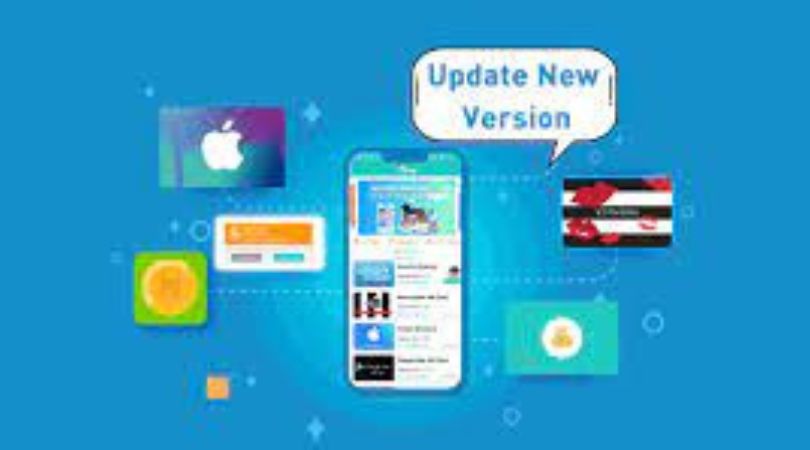 In today's article we will talk about everything you need to know about tbay. We will explain all this in the simplest way so that at the end of this article you will learn to use tbay to sell gift cards, withdraw your money and more.
For many of us that do not know tbay is a world trading platform for different kinds of gift cards ranging from apple store, iTunes, Walmart, Google Play, Amazon, and more.
What is Tbay and How Does it Work?
There are many misconceptions about how tbay works. Tbay is a professional global trading platform for gift cards. Tbay is secure, stable, and fast. It is legit. Its services support cryptocurrency USDT, NGN OTC trade, and Bitcoin swap. Tbay is a registered gift card store where its users can buy and sell different types of gift cards.
Ranging from Amazon, Sephora, eBay, iTunes, Google Play, Steam, and more. After creating an account, as a user, you can go through the sales page, select a gift card and buy. And if you have gift cards available for sale, you can also sell them on the tbay platform exchanging your money for any currency you prefer.
There are many vendors on tbay because the platform is fast and reliable. As an account holder on tbay you can also create your own advertisement on the platform and gift card vendors can notice you and buy from you. On tbay, within 12 minutes you can sell your gift cards, get paid, and withdraw your money to your local bank account.
How Safe is Tbay? Is it Secured?
Tbay is likened to a safe private bank. Its wallet has the most advanced technology such as biometrics recognition, hot or cold separation, and twin-track system operations to make sure your transactions are secured at all times. Tbay is used by millions of users worldwide and on their platform there has not been any issue.
Tbay has high ratings on the Google play store and other relevant stores. With all these proven tbay is a safe platform.
What are Tbay Points?
Tbay Point is a form of money you get when you sell gift cards on tbay. Tbay points can be converted to any currency and they can be withdrawn and deposited into your local bank account in your own currency. Usually, 1 tbay point is equal to 1 dollar.
Gift Cards Supported on TBay
If you are wondering as which gift cards you can buy or sell on tbay, you can sell any gift card as long as there is a high demand for the gift cards.
1. Green Dot gift cards
2. New Balance gift cards
3. Xbox gift cards
4. Walmart gift cards
5. Best Buy gift cards
6. Mastercard gift cards
7. Razer gift cards
8. Ebay gift cards
9. Saks Fifth Avenue gift cards
10. Macy's gift cards
11. Foot locker gift cards
12. Amazon gift cards
13. iTunes gift cards
14. Google Play gift cards
15. Nordstrom gift cards
16. Steam gift cards
There are many more sold on the platform but these are the most common ones.
How to Create an Account on Tbay
Below are the following steps to create an account on tbay.
1. Click and launch the tbay app then click on 'Mine'.
2. Scroll through the 'login page' and click on 'sign up now'. It is at the bottom of the page.
3. Input your email address and phone number. After this has been done, a confirmation code will be sent to the email you used. Log in to your email and copy the confirmation code.
4. Input the confirmation code and set your password.
That is all.
How to Sell Gift Cards on Tbay
Here are the steps you can take to sell gift cards on tbay.
1. On the 'sell' tab, select the gift card you want to sell and click on it.
2. Select the vendor you want to sell your gift cards to. You should consider comparing the exchange rates with other vendors. Also compare the value amount limits on each card and make your choice.
3. Carefully input the worth of gift cards you want to buy. Check out the number of points you want to get. You can exchange your points in naira.
4. Upload a clear picture of the gift cards making sure that its code can be easily seen.
5. Sell your gift card. The moment you sell your gift card your tbay points will increase to your gift card worth. From this, you can deposit your tbay points to your local bank account in your local currency.
How to Withdraw Your Tbay Points for Cash
Here are steps on how you can turn your tbay points in cash.
1. Click on 'mine' and then 'bank amount'.
2. Add a credit or debit card, online wallet, or bank account.
3. Input the details and click on 'save'.
4. Go back to your dashboard and click on 'amount' then click on 'withdraw'.
5. This will take you to the next page. On the next page, you will see the number of tbay points you have.
6. Input the number of points you want to sell. When you do this, you will be shown the equivalent amount of your points in your currency.
7. Select the withdrawal method chosen earlier.
8. Click on 'sell'. That is all.
How fast you get your money on tbay depends on your country and how fast their cash transactions move. However, it should not take more than a day for your money to reflect in your bank account or online wallet.
Tbay Customer Care and Email Address
For questions and complaints, you can always contact tbay through:
Email address: help@theiabay.com
You can connect to them on Facebook as well.
Conclusion
If you are really serious about making money from trading gift cards from anywhere in the world, you should consider using tbay as a platform for ease and security. That is all in this article. As usual, let me know if I missed any part of this article.
Also, let me know if there are topics you want me to write about on the blog or talk about on our YouTube Channel or maybe our podcast. Do well by following us on all our social media platforms, listen to our podcast, and subscribing to our YouTube channel.
Recommended: