Top 10 Highest Paying Jobs in the World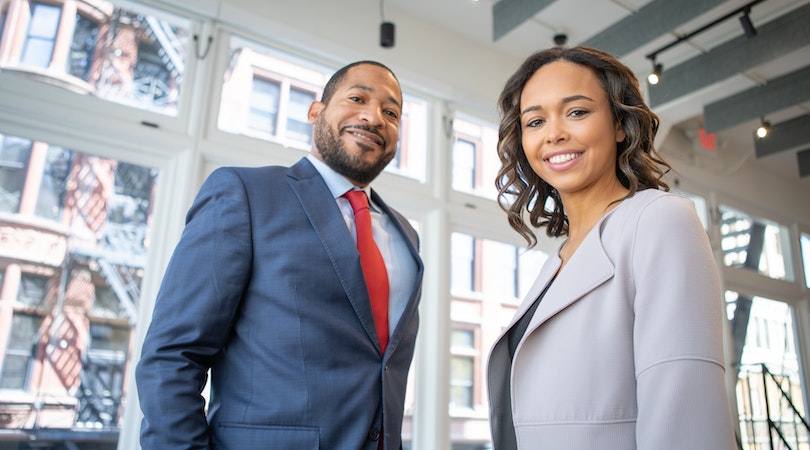 Are you a student currently trying to seek admission into college or university and you want to study a course that will make you part of the highest earners in the world? Read this article to the end as in this post we will be sharing the highest paying jobs in the world.
This article will guide you especially if you are trying to move to a developed country for better job opportunities as it will help you know the courses that are highly needed there to earn you the highest paying jobs. There are many benefits you stand to gain when you are highly paid for the job you do.
Asides from the fact that it gives you financial security, when you make enough money you can be able to travel the world, wear designer clothing, buy luxury cars, own beautiful houses – most importantly live the life of a celebrity. So are you ready? Here are the most lucrative jobs in the world.
Top 10 Highest-Paying Jobs in the World
Below are the highest paying jobs in the world as of today.
1. Chief Executive Officer (CEO)
If you are enthusiastic about business it is important to know that becoming chief executive officer of a multinational company is one of the highest paying jobs in the world currently. Look at the popular companies especially tech companies in the world you will discover that the CEOs are living the best life.
Not because they own the company or they do the most work but because as the chief head you have to be the most paid. There are different ways you can be the CEO of a corporation. It can be handed down through experience or inheritance or by you starting your own company.
Also, as a CEO it is what your company is able to attain as gross profit that will determine your salary. Not all CEOs earn the same salary. However, each one of them can be considered the highest paid due to their profession and the ability to manage huge companies.
The best courses to study to become a CEO are accounting, business management, business administration, and entrepreneurship.
2. Surgeon
Becoming a surgeon can also be another job that makes you one of the highest paying workers in the world. To become a surgeon you have to study medicine in university. Aside from the fact that this course is difficult, only a few are interested in studying the course due to how boring and stressful it is.
Today, only a little fraction of people study medicine, and just a few out of these fraction graduate. The scarcity of surgeons in the world today made the job to be one of the highest paying jobs in the world today. As a surgeon, you can earn more than $200,000 per year depending on your experience, the country you work and your bargaining skills.
3. Gynecologist
To become a gynecologist you also need to study medicine. Gynecologists are doctors who specialize in the reproductive health of women. Gynecologists are one of the highest paying jobs in the world due to the limited number of gynecologists in the world. The reproductive health of women is broad.
There is infertility, treatment of STDs, cancer, and more. To become a gynecologist you need to become a general practitioner first then from there you can now go into specialization which is gynecology – the study of women's reproductive health. Gynecologists are also called OB-GYN.
They are paid very well. They earn an average of $200,000 per year. A gynecologist is one of the most paid jobs in the UK as of today.
4. Pharmacist
Pharmacists are also one of the highest paid professionals in the world. Just in case you are wondering who a pharmacist is or what they are responsible for they make sure that the supply of medicine is within the law and no contraband drugs are circulated.
Asides from this, they also ensure that the medicines prescribed to patients are suitable – advising patients about medicines, including how to take them, what reactions may occur, and answering patients' questions. As a pharmacist, you can earn up to $150,000 yearly.
However, if you want to earn higher than that you can become a pharmaceutical scientist. These professionals earn more because they produce medicines. Pharmacists are also known as druggists or chemists.
5. Pilot
The ability to fly planes or any type of aircraft is not easy. It requires skill and lots of training. This is why becoming a pilot is one of the happiest jobs that pay well in the world. To become a pilot you need to understand mathematics and other technical subjects. The technicality of the profession is what makes many avoid it.
This is why there are only a few pilots. If you become a pilot today you can make money by working for private airports or government-owned airports. Asides from this, you also have the luxury to travel to any part of the world due to your line of work.
6. Petroleum Engineer
Without petroleum engineers in this world, we would not be able to have and use petrol and petroleum products. The ability to refine crude oil from start to finish products is not easy, that is why petroleum engineers are on the list of highest-paid jobs in the world.
Although it does not take more than 4 years to study petroleum engineering at the university, the course is technical due to the science subjects/courses required for it. The job of petroleum engineers is not easy too as they design and develop different methods for extracting oil and gas from crude deposits below the Earth's surface.
Petroleum engineers also find new ways to extract oil and gas from older wells when these wells are no longer producing crude oil.
7. Civil Engineer
The role of civil engineers makes them on the list of highest paying jobs in the world. Civil engineers do not just plan and build houses for the citizens of a country. They conceive, design, build, supervise, operate, construct, and maintain infrastructure projects and systems in the public and private sectors.
These include roads, buildings, airports, tunnels, dams, bridges, and systems for water supply and sewage treatment. The citizens of a state can hardly survive without all these amenities. So you can see that civil engineers are entirely responsible for the development of the state especially since allocation is done easily.
8. Judge
Judges are very important in a state without them; there will be a state of lawlessness. This is why they are highly respected and paid well. If judges are not paid well they can use it as an excuse to collect bribes therefore causing unfairness.
Judges make sure criminals stay behind bars so that the innocent can be safe and move freely in their own state. The job of a judge is easy but it requires lots of critical thinking. Lawyers are also highly paid; however, judges are paid more.
9. Software Engineer
Software engineers are responsible for information technology development in the world. It started with creating a computer system and it is only on this that every other thing came into play. Fast forward to today, software engineers are highly paid because they render services to all sectors (private and public).
These include the banks, insurance, finance, hospitality, and all other businesses operating facilities as of today. This is because as a software engineer, you need to be highly skilled as experience is more than your academic qualification. It is on this foundation you will be paid exceedingly.
10. Pediatrician
The job of a pediatrician is not easy especially if you are handling children from 0 – 5 years that cannot speak or express themselves in an understandable way. Just in case you are wondering what the role of a pediatrician is; a pediatrician is a medical doctor who manages the physical, behavioral, and mental care for children from birth until the age of 18 when they attain adulthood.
A pediatrician is trained to diagnose and treat a broad range of childhood illnesses, from minor health problems to serious life-threatening diseases. There are not many pediatricians today due to some obvious problems. The sensitivity of the job they do and the years it takes them to become a pediatrician is a major reasons they are part of the highest paying jobs in the world.
Conclusion
There are highest paying jobs that are easy and there are the ones that are life-threatening. Most of the people doing these jobs are not doing them because of how well they are paid but because of the passion or sensitivity of the job.
So when choosing one out of these highest paying jobs as a carrier it is important to choose based on how familiar you are with the job and its requirements and not because of what you will earn.
Recommended: