How to Start Shawarma Business in Nigeria: Simple Tips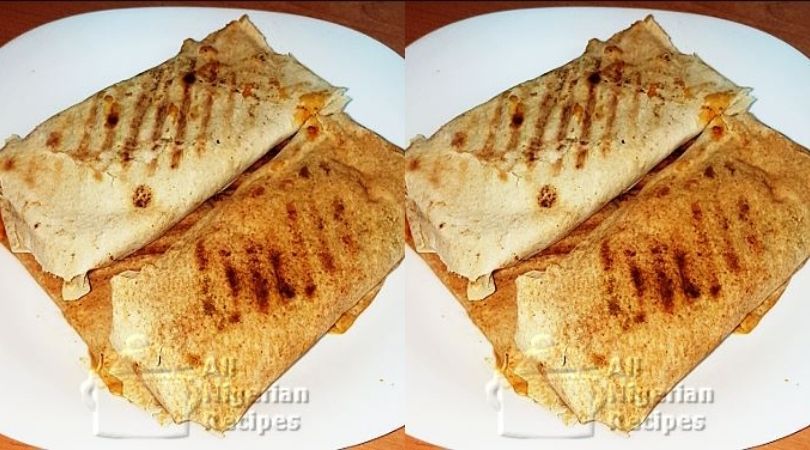 Shawarma business in Nigeria is another lucrative snacks business in Nigeria with just a bit of difference – different in the sense that it requires more capital to start (capital intensive) but with higher profit returns. Shawarma is not a native snack in Nigeria. It was brought into the country by Nigerians and as time goes now widely embraced by everyone.
I am saying this because these days are hard to meet a Nigerian that doesn't enjoy shawarma as a snack. In fact, from the little statistics I did about the shawarma business in Nigeria, I discovered that at least 3 out of 5 Nigerians eat shawarma regularly. With this good start, it is safe to say the shawarma business can be profitable in Nigeria if you are exposed to all you need to know about the business.
As I explained earlier shawarma business is capital intensive and it is that way because of the equipment and tools used in making the shawarma. Asides from these, more of your capital also goes to the container, shop, or stand if you want your business to be mobile. I will share more of these as we move on in the article.
How to Make Shawarma for Sale
So to learn how to make Shawarma in Nigeria you need to watch out for the Shawarma businesses in your area and look for the best in terms of their taste, packaging, and the amount customers they are able to attract on a daily basis. Approach them; precisely the owner of this snacks business and tell him or her you want to learn how to make Shawarma from them.
It depends, they might ask you to pay a little sum as registration to make you serious about learning or they simply decide to teach you for free. It all depends on the owner of the business and what they think as regards passing knowledge of their business to others – for free or at a price. As for the period you need in learning how to make Shawarma for sale.
It also depends on how fast you are able to learn but the duration for learning will normally take a period of 2 – 3 months.
Cost of Setting Up Shawarma Stand
There are 3 major ways to set up your shawarma business in Nigeria. You can rent a shop, buy or set up a container or set up a shawarma stand. Among all these, the container type and the shawarma stand are cheaper. However, the stand is the cheapest as it has the most advantages in terms it mobility (ability to move anywhere) when the time arises.
With your shawarma stand you can be at a location today and tomorrow you can be at another location maybe at a well-populated church. This is why many Nigerians that are going into the business as a fresher prefer to start with a shawarma stand first then as time goes by build a container or rent a shop. The cost of shawarma stands for a locally made one in Nigeria made on 2 tires.
That can be pulled by a car can range between #200,000 – #400,000 while the one with 2 bicycle wheels that are moved with human hands can cost between #50,000 – #70,000. An experienced welder can help you construct this perfectly depending on your budget.
Equipment Needed for Shawarma Business
These are the equipment needed to start a shawarma business in Nigeria.
1. Pots
2. Utensils
3. Show glass
4. Apron
5. Deep freezer
6. Deep fryer
7. Shawarma toaster
8. Cooker (electric or gas powered)
9. Cleaning tools
10. Sound system
11. Fire extinguisher – in case of a fire outbreak whilst cooking.
Ingredients Needed in Making Shawarma
In any food business in Nigeria, there are ingredients needed to make these foods. In this snack business here are the ingredients needed.
1. Shawarma Bread
2. Tomatoes
3. Cucumber
4. Cabbage
5. Carrots
6. Ketchup
7. Mayonnaise
8. Chicken breasts
9. Chicken thighs
10. Vegetable oil
And more.
How to Start Shawarma Business in Nigeria
How to start and run a profitable shawarma business in Nigeria.
1. Learn Shawarma Making
Learning how to make shawarma before going into business in Nigeria is very important. The business is not only about putting your shop in the right location and knowing how to please your customers but majorly knowing how to make your shawarma delicious. I am saying this because the taste of your shawarma is what will always bring your customers back to you even when they do not agree with your prices.
The Shawarma business is not like the popcorn business where you just mix the corn with sugar and pop them to sell. It takes lots of skill and lots of effort to know how to make it perfect for sale. The cost of shawarma in Nigerian cities ranges from #500 – #1,000 so if you are selling the snacks at this price you should be able to produce a delicious taste.
Your quality can be based on the price you want to sell your shawarma but it must certainly taste great. This is why the skill is very important. Asides from learning how to make the shawarma you also need to learn to package – how you present your Shawarma to your customers.
This usually involves how you mix all the ingredients and how you pack them nicely in the tortilla wraps or pita bread before finally packing them in takeaway packs. All these matters because Nigerians are attracted by what they see. If it is properly packaged, they will never forget you and your Shawarma in a hurry.
2. Get the Capital Needed
The capital needed to start a Shawarma business in Nigeria varies. It varies because it depends on how large you want to Start or how small you want to start, however, I can still give you a rough estimate of how much capital you will need to start the business. According to my calculations, the capital you will need to start a Shawarma business in Nigeria will be about #500,000 – #700,000.
And this capital will go to many expenses like buying equipment, carpentry, electrical work, and ingredient for making Shawarma for at least a week. Read our article on how to start business in Nigeria with no money.
3. Buy your Shawarma Equipment
The next step is to buy the equipment you will be using to make your Shawarma in your shawarma business. There are so many things needed in setting up a Shawarma business in Nigeria but I divide these things majorly into 3.
These are:
A. Shelter for your Shawarma business (A shop, container, or stand)
B. Equipment that will you in making your Shawarma easily and finally
C. Ingredients for the Shawarma business.
I have talked about the shelter earlier so let us talk about the equipment needed for your Shawarma business. For the equipment, you can either buy new ones or fairly used ones. It all depends on your budget. How much do you have as capital? And as for the ingredients you can buy them wholesale or buy them per day.
4. Get a Spot/Shop for Business
The next step in setting up shawarma business in Nigeria is to get a shop or space where you can be selling your shawarma. When it comes to this your location is very important. You should look out for areas people can easily buy your shawarma and not say it's too expensive. You should also make that the location you are choosing is a place people thousands of people pass every day.
It does not matter if this space will cost you a monthly payment of rent it will still be beneficial because you make far more when you finally start selling there.
5. Install a Shawarma Equipment
When it comes to the installation shawarma equipment in your shop or container you must make sure it must be done properly and neatly. So, therefore, this means you have to monitor those you'll be calling ( the carpenter and electrician) to come and do the installations so they can do it properly. Installations like making sure the gas cylinder is not close to your burner or microwave.
But rather outside, the gas pipe and properly placed far away from heat sources, and electricals of the microwave and freezer been placed in dry surfaces must be done well to avoid gas explosion or accidents. For more experience on how to do this and do it perfectly, you can visit other shawarma shops around to check out how they installed their shawarma equipment.
6. Start Selling Shawarma
As regards starting the shawarma business fully in Nigeria, you need to decide how much you will be selling your shawarma – what we call selling price in economics. And these should be determined through many factors like:
A. The kind (standard) of the area your business is located. Is it a high-brow area where the rich live or it is a middle-income area?
B. The cost of running the shawarma business every day like electricity bills, gas, fuel for running the generators, and other unknown expenses that might not be exposed to you for now.
C. Price of the ingredients you will be using to make each shawarma
All these will determine the price you will sell your shawarma. Take it easy on yourself as you might not get the price of your shawarma perfect in the first few weeks or even a few months of starting the business. But like I said earlier the price of shawarma in Nigeria ranges from #500 – #1,000. Now, let's talk about your first day of business, on your first day of making your shawarma to sell it is always good to hope for the best but not expect much.
I am saying this so that you will not be discouraged if the turnout is low. With this, I will advise you not to cook too much of your ingredients and only make your shawarma when they are ordered. And this is another advantage to your customers as you will be serving their orders hot.
7. Profits in Shawarma Business
To maximize profit in your shawarma business you need to increase the sales of your shawarma you can do this in many ways many of which I will be explaining below.
A. Advertise on Social Media
You can increase the profit of your shawarma business in Nigeria by advertising your shawarma business on Instagram and WhatsApp. Instagram exposes you to customers far and wide while WhatsApp exposes you to customers around you that do not know you are into the snacks business. All you need to do is have a phone with a good camera to take pictures and make videos while making your shawarma and upload them when you are done.
You can also do targeted ads for your Shawarma business online through these social media mediums. These ads can be targeted mainly to people living around where your shop is located for easy delivery. Please note that doing deliveries of your shawarma also tags along with your online advert.
B. Selling to Churches
If you look around in your area you will notice that there are churches that do have large (maybe thousands) turnouts of members, especially on Sundays. You can also sell your shawarma to these church members on Sundays. All you have to do is have an agreement with the church management and follow their rules and regulations.
C. Selling to Large Gatherings
To increase the profit of your shawarma business in Nigeria you also need to take advantage of large gatherings. Here I am talking about concerts, parties, carnivals, and more. These gatherings could sometimes have a population of one thousand and could be a good advantage for you if you are able to quickly know about these gatherings. To sell in these gatherings, meet the organizers, and register with them.
Conclusion
Shawarma business in Nigeria can be a profitable venture if you are willing to learn how to make it and also learn the business aspect of it. In this business, it is slow and steady that often wins the race. This I can tell you for free. The end. Do not forget to share this article with your friends you never know which of them you might be helping.
Image credit to AllNigerianRecipies
Recommended: